In a year dominated by Covid-19, alongside political and economical adversity, the world's biggest-selling spirits had a tough time. But some brands managed to hold on to their success. By The Spirits Business editorial team
To feature on the illustrious list of million‐case‐selling brands is a significant feat. To do so in a pandemic year – combined with all the ongoing turmoil of tariff wars, Brexit and other geopolitical struggles – is nothing short of remarkable.
The Spirits Business editorial team has worked diligently over the past few months to independently source the data included in this year's Brand Champions report. The figures have been carefully scrutinised to give insight into the brands that grew, those that declined, and those that managed to sustain their volumes in 2020.
To pick this year's Brand Champions, a number of factors were taken into consideration, including sales figures, volume size, innovation, engagement and marketing creativity. The Champions were then assessed to decide which brand stood out from the rest to be worthy of the Supreme Brand Champion 2021 accolade. Plus, with the rapid expansion of the ready‐to‐drink (RTD) category, the sector has been given its own dedicated profile for the first time in Brand Champions' history.
There are some absentees from this year's compilation from brands that declined to disclose their 2020 volumes, including John Distilleries, Illva Saronno and Cachaça 51.
---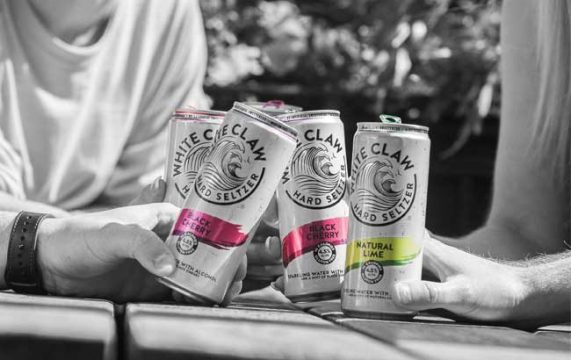 Supreme Brand Champion 2021
A focus on flavours, a strong social media game and the consumer trend for health and wellbeing have seen sales of White Claw skyrocket, with the hard seltzer snapping up the title of Supreme Brand Champion
---
The Brand Champions 2021 – the categories