Speciality Spirits Brand Champion 2021: Ramazzotti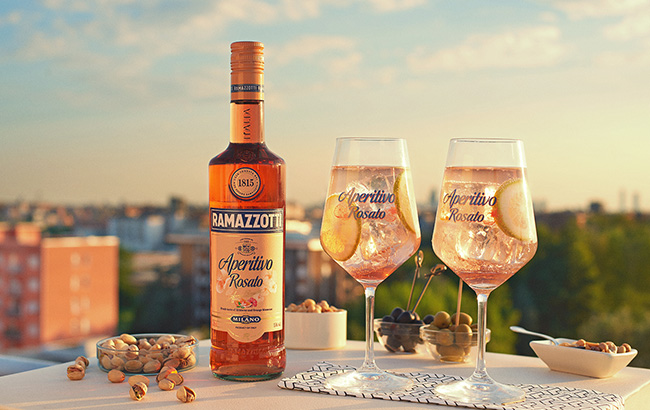 The speciality spirits sector has witnessed renewed interest as consumers sought to make their own cocktails at home during the pandemic. Meanwhile, the health and wellbeing trend has also seen drinkers flock to products such as vermouth and bitters for their lower alcohol content.
Despite a surge in interest, it was a tumultuous year for our million‐case sellers, with all brands but one reporting declines in 2020.
This year's title of Speciality Spirits Brand Champion went to Pernod Ricard's Ramazzotti brand, which maintained its sales of 1.1 million cases last year.
Alejandro Mazza, Ramazzotti's global business developer, says: "This result comes from the consistent performance of our bastion Amaro, the amazing growth of Aperitivo Rosato and, last but not least, the introduction of Ramazzotti Crema."
Mazza says the launch of Ramazzotti Crema allowed the company to enter the "attractive" cream liqueurs segment, and the product alone is also close to selling 1m litres.
Furthermore, the innovation helped Ramazzotti attract new consumers in the 34‐to‐45 age bracket.
Mazza adds: "The strongest market continues to be Germany, the market in which we launched our Crema Ramazzotti, in which our brand awareness and our consideration is solid and continuous. This allows us to be able to innovate and always look to the future with confidence and enthusiasm."
Mazza also notes that Aperitivo Rosata is the leader in the aperitivo market in Chile, and has become a "lifestyle brand in three years". In the brand's home market of Italy, the company is working on new projects to give drinkers a "taste of Italian heartiness".
Mazza also sees opportunities in the US, where the company will develop Aperitivo Rosato in coastal areas such as California and Florida, and distribute Amaro in restaurants and cocktail bars in the largest metropolitan areas. Mazza continues: "In Brazil, we are starting to incubate Aperitivo Rosato while keeping Amaro Ramazzotti mixed with the Rama Tonic drink as a good alternative." Meanwhile, the brand's sambuca offering also "remains a solid cornerstone in Canada", Mazza adds.
Looking ahead, Mazza says the brand will "focus on the expansion and consolidation of Crema, together with the apéritif offer".
Last year's Speciality Spirits Brand Champion, Jägermeister, witnessed the biggest decline among the million‐case players. The brand reported an 18.2% decrease to 7m cases, its biggest drop in five years.
Many of the brands on our list struggled as the crucial on‐trade channel was closed temporarily during the pandemic.
Meanwhile, Campari Group's Aperol brand saw its first decline in the past five years, slipping by 7.2% to 5.4m cases. Bacardi's Martini vermouth saw its volumes tumble by 3.6% after the brand returned to growth in 2019. Ramazzotti stablemate Ricard anise also continued its downward trend, with a 4.9% drop to 4.1m cases.
Speciality spirits (figures: million 9l-case sales)
BRAND
OWNER
2016
2017
2018
2019
2020
%+/-
Anis
Ricard
Pernod Ricard
4.6
4.6
4.7
4.3
4.1
-4.9%
Bitters
Jägermeister
Mast‐Jägermeister
7.1
7.2
7.5
8.5
7.0
-18.2%
Aperol
Campari Group
3.4
4.0
4.9
5.8
5.4
-7.2%
Fernet‐Branca
Fratelli Branca
5.1
5.3
4.8
4.6
4.5
-1.7%
Campari
Campari Group
3.3
3.4
3.3
3.4
3.1
-8.8%
Ramazzotti
Pernod Ricard
1.2
1.2
1.0
1.1
1.1
0.0%
Vermouth
Martini
Bacardi
8.9
8.7
8.6
8.8
8.5
-3.6%