Market overview
Given the challenges of the pandemic, the past year was sink or swim for the global spirits sector. We look at which spirits and trends managed to make a splash in the last 12 months.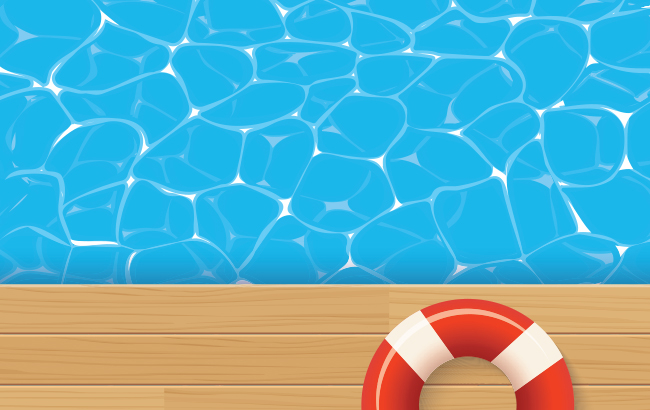 A global pandemic was not quite the start to the new decade anyone had hoped for. In 2020, national lockdowns, travel restrictions, physical distancing measures and face masks all became a regular part of everyday life in a bid to halt Covid‐19.
Hospitality has inarguably been one of the hardest‐hit industries, grossly affected by lockdown restrictions. In Great Britain, for example, there are now 7.4% fewer licensed venues than before the pandemic, according to a recent Market Recovery Monitor report by hospitality industry researcher CGA.
The impact has been felt on a global scale, however. Italy, Spain, France, Germany, the US, Australia, New Zealand, China – countries worldwide implemented similar tactics to slow the spread of the virus. South Africa went one step further, introducing multiple bans on the sale of alcohol in the past year.
Unsurprisingly, the Covid‐19 pandemic caused a drop in volume sales in most major spirits categories in 2020. Total spirits volumes fell by 8.7% in 2020, according to data from Euromonitor International.
ONE DIRECTION
However, Spiros Malandrakis, head of research – alcoholic drinks, Euromonitor International, says the trends that shaped the spirits industry pre‐pandemic have not drastically changed. "Overall, we haven't seen any particularly massive shift away from categories, or within them," he explains. "Whatever movements were happening for spirits in a market before Covid hit have mostly been moving in the same direction."
Premiumisation continues to be "strong and solid" overall, Malandrakis adds, "if not stronger than previously". One of the reasons for this, he says , is the "very generous social support and furlough schemes installed in many countries. Providing support for people's incomes meant one of the easy ways to spend extra money was to buy more premium alcoholic drinks," Malandrakis says.
But what happens when these support schemes end? "A big question in my mind is will premiumisation be relevant in the next two or three years?" Malandrakis says. "I think this will translate to polarisation. It will reflect a society where you have many people with much more money than before, who kept working, couldn't spend money, and are now better off. But many more people have lost everything. Support will stop, and they will inevitably be migrating, trading down or across alcohol categories."
There were just two spirits categories that enjoyed growth last year, one of which was the flourishing RTD (ready‐to‐drink) sector. Total nine‐litre‐case sales of RTDs soared 15.8% in 2020 compared with the previous year to reach 648.8m cases. The booming hard seltzer category is partly to credit for the success. "Hard seltzers are an RTD that have historically focused on the off‐trade only," notes Malandrakis. "They are ideally created for individual single‐serve consumption, positioned to have fewer calories and be healthier. Plus, they're affordable."
However, he highlights how hard seltzers are still very much a US‐based category, although they are "becoming increasingly more important elsewhere". "One of the things people forget is many of these products created in the US were made primarily for US palates and with formulations that were an answer to taxation there," Malandrakis notes. "Malt‐based, semi‐artificial flavours are not translating well [overseas] in terms of flavour profile. We will soon see signs of this in the evolution of products, more spirit‐based, premium experimentation, inspired by the Spritz."
For RTDs to continue their rise, Malandrakis says "constant, radical innovation" will be crucial. While the wellness trend has been spearheading much of the category's recent success, there is room to "embrace indulgence, with higher calorific content, higher ABV content and hybrid products" to attract a new audience, he adds. "Differentiation will be essential."
Combined, Tequila and mezcal made a gigantic leap in volumes to hit 38.5m cases – a 9.3% increase on 2019. Much of this success was tied to the category's US focus.
"The growth is essentially reflecting the US market rather than something specific about the category," Malandrakis says. "Consumers in the US have more money, more time than most of us, and have historically loved Tequila. The pandemic has accelerated preexisting trends, not created new ones. If something was declining before the pandemic, it would decline more. Tequila was popular, and we've seen that popularity grow more."
MASSIVE ACCELERATION
In a note of optimism, Malandrakis adds "all categories are showing a significant bounce back for 2021" and "this is likely to be even more significant for 2022". "We will see massive acceleration once we get out of this pandemic. We are starting to see the first signs in the US; now states have opened, bars and restaurants are selling out. There is massive pent‐up demand out there."
Plus, the potential brought about by e‐commerce will also help recovery. "The progress that happened last year would normally have taken the alcohol industry about 10 years – it did it in one. These online sales won't disappear, but we will see many more digital‐native brands, brands created online and primarily sold online. Uber's move to buy Drizly in the US for US$1.1 billion is just a sign of things to come."
Category volume sales (Figures: 9l-case sales) Source: Euromonitor International
Category volume sales
2019
2020
%+/-
Total spirits
2,380,583,125.1
2,172,409,104.8
‐8.7%
Other spirits
1,083,921,284.1
967,472,542.4
-10.7%
RTDs
560,462,073.6
648,837,738.9
15.8%
White spirits
411,019,956.2
401,880,576.2
-2.2%
Whiskies
406,467,913.2
364,740,455.7
-10.3%
Brandy and Cognac
171,173,767.6
153,308,756.9
-10.4%
Rum
151,121,641.8
134,204,336.7
‐11.2%
Liqueurs
119,563,784.9
110,047,303.4
-8%
Tequila and mezcal
35,229,150.0
38,517,363.9
9.3%