Top 10 fastest-growing spirits brands
After a traumatic year, things have been tough for the industry. We look at the spirits that have recorded huge growth in the face of adversity as part of our 2021 Brand Champions report.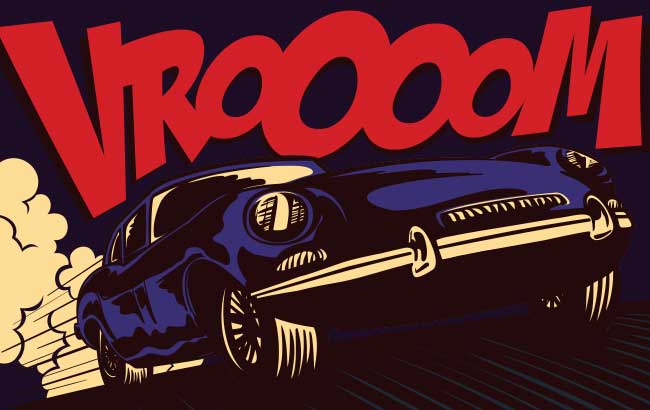 In a pandemic year, any amount of sales growth was an admirable accomplishment. When that increase comes from an already large volume base – particularly more than one million nine‐litre cases – it is an even more impressive feat.
The Covid‐19 pandemic created a 6% decline in global alcohol sales in 2020 – a 15.8 billion‐litre drop compared with the previous year, according to Euromonitor International. A mix of on-trade closures and social restrictions meant consumers worldwide bought less alcohol last year.
RTDs are excelling at present, with three RTD brands making the top five fastest‐growing million‐case brands last year.
Click through the following pages to discover the world's top 10 fastest-growing spirits brands, listed in order of rising percentage.
This list has been compiled as part of The Spirits Business's Brand Champions 2021 report, available to view here. As such, it includes only brands that sell more than one million nine-litre cases annually.
10. Tanduay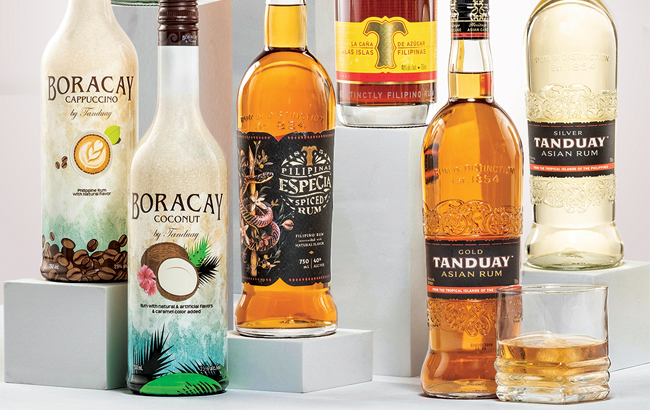 2020: 23.9m
2019: 20.5m
% change: 16.6%
The only rum to make the fastest-growing list, Tanduay saw volume sales jump by 16.6% to 23.9m cases last year, earning it the title of Rum Brand Champion for 2021.
The Philippine brand attributes its success to its affordability. Its biggest market is its native country, but it started distributing globally in 2017 and has since seen growth in overseas markets, as well. In the coming months, Tanduay will expand its reach in North America, Latin America and Asia Pacific.
9. 8PM
2020: 10m
2019: 8.5m
% change: 17.6%
8PM was the sole Indian whisky to report a double-digit increase in sales in 2020, with sales growing by 17.6% to 10m nine-litre cases.
The Radico Khaitan-owned brand launched in 1999, and reportedly sold 1m cases in its first year.
8. Nemiroff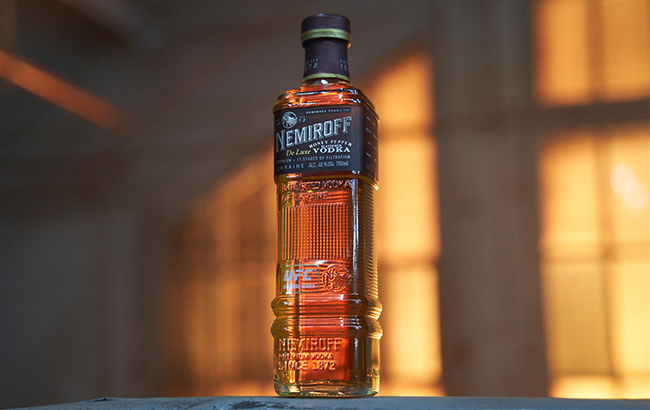 2020: 5.1m
2019: 4.3m
% change: 18.3%
Ukrainian vodka Nemiroff claimed eighth place in our ranking, stepping up its volumes by 18.3%.
The brand saw its sales surpass the 5m case mark for the first time in 2021, a feat that secured it the title of this year's Vodka Brand Champion.
Last year, Nemiroff redesigned its entry-level range. The producer introduced new fonts, colours and graphic elements, plus a new square‐based bottle shape for Nemiroff Original, Nemiroff Delikat and Nemiroff Ukrainian Honey.
7. White Horse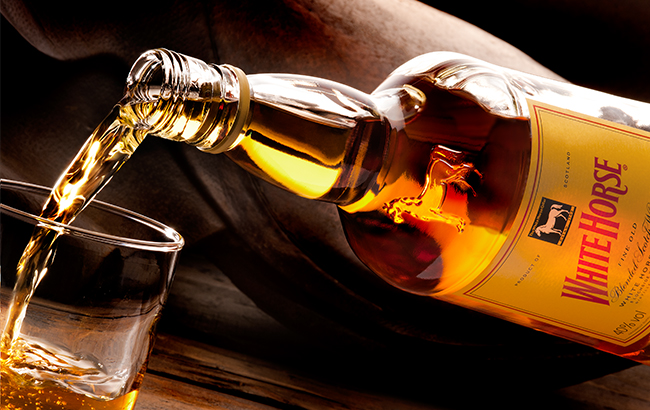 2020: 2.1m
2019: 1.8m
% change: 18.9%
Diageo's blended Scotch brand White Horse claimed the title of Scotch Whisky Brand Champion 2021, seeing its sales leap 18.9% to 2.1m nine-litre cases.
White Horse was first produced in 1861. This year, the brand evolved its design, including its horse logo, to modernise it and make it 'more distinctive' in the category.
6. Żołądkowa Gorzka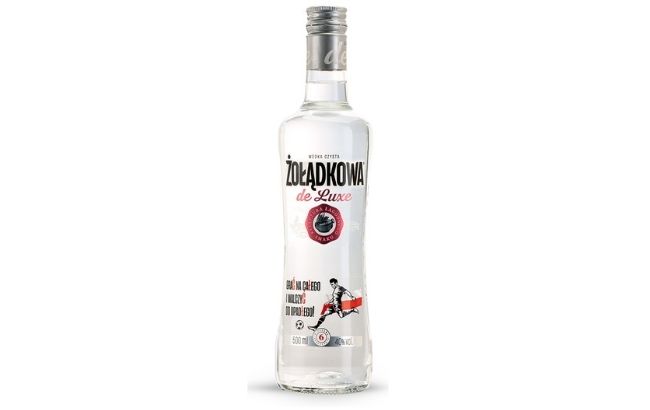 2020: 1.8m
2019: 1.5m
% change: 19.3%
Polish vodka producer Żołądkowa Gorzka upped its sales by 19.3% compared to 2019, delivering 1.8m nine-litre cases this year.
The brand has been making vodkas since 1950, including expressions flavoured with traditional botanicals, and is particularly popular in its home market of Poland.
5. New Mix
2020: 8.0m
2019: 6.5m
% change: 24.3%
New Mix was the fifth‐fastest‐growing brand last year, delivering a 24.3% increase in volume sales from 2019 to 2020, reaching the 8m‐case mark.
Brown-Forman acquired the Tequila-based RTD range in 2006 in a deal that also ushered Tequila brands El Jimador and Herradura into its portfolio.
4. Arkhangelskaya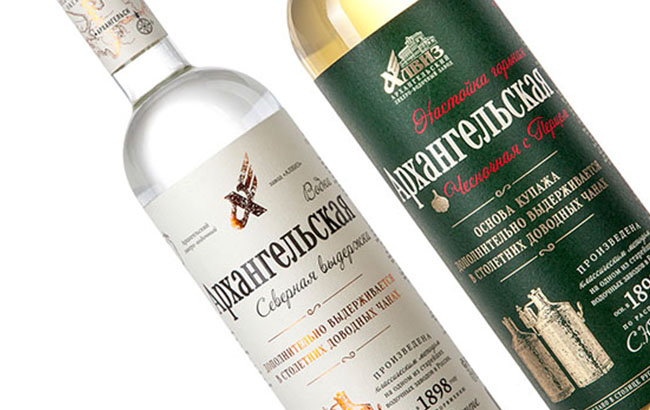 2020: 3m
2019: 1.6m
% change: 80.7%
Beluga Group was able to deliver a stellar performance for Arkhangelskaya vodka last year, which soared by 80.7% to hit 3m cases for the first time.
The brand was operating from a relatively low base in 2016 and 2017 but has successfully accrued sales in recent years. It first hit the 1m case mark in 2019.
The vodka is made at one of the Beluga Group's oldest factories, called Alviz, which dates back to 1898.
3. Casamigos
2020: 1.1m
2019: 0.6m
% change: 82.3%
George Clooney's Tequila brand, Casamigos, also had an extraordinary year, leaping past the million‐case mark for the first time after an 82.3% spike in sales.
The brand has come a long way since 2017, when cases hovered around the 100,000 mark – undoubtedly aided by the muscle of Diageo, which acquired the brand that same year in a deal worth up to US$1bn.
Based on its success in 2020, we named Casamigos our 2021 Tequila Brand Champion.
2. Jack Daniel's Country Cocktails
2020: 2.7m
2019: 1.4m
% change: 92.1%
Jack Daniel's Country Cocktails saw its sales skyrocket last year, reporting a double‐digit rise, up by 92.1% to 2.7m cases.
The RTD range boasts eight flavours: Jack Apple, Black Jack Cola, Cherry Limeade, Berry Punch, Downhome Punch, Lynchburg Lemonade, Watermelon Punch and Southern Peach.
The collection's success points to the massive demand for RTD products, which have now overtaken the total spirits category in the US in terms of volume sales.
1. White Claw Hard Seltzer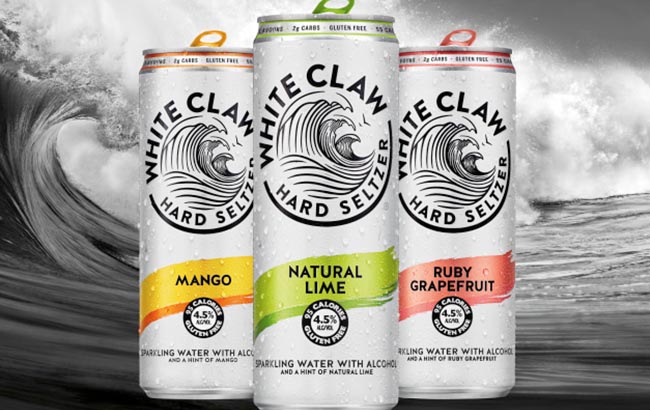 2020: 58.5m
2019: 24.4m
% change: 139.7%
The fastest‐growing million‐case spirit brand in 2020 was White Claw, which also took the top spot in 2019. The Mark Anthony Brands‐owned hard seltzer continued its unparalleled growth spurt in 2020 to reach 58.5m nine‐litre cases – a 139.7% increase on 2019. It wasn't quite the 298% spike seen in 2019, but was still an enormous level of growth.
The triple‐digit increase largely came from the brand's rock‐solid US audience – but in 2020 White Claw also launched in the UK and Australia.
Another growth spurt in 2021 could see the brand overtake the world's leading spirit brand, Korean soju Jinro.
Based on its impressive performance last year, White Claw was awarded the titles of RTD Brand Champion and Supreme Brand Champion in our 2021 report.