Cognac Brand Champion 2021: Courvoisier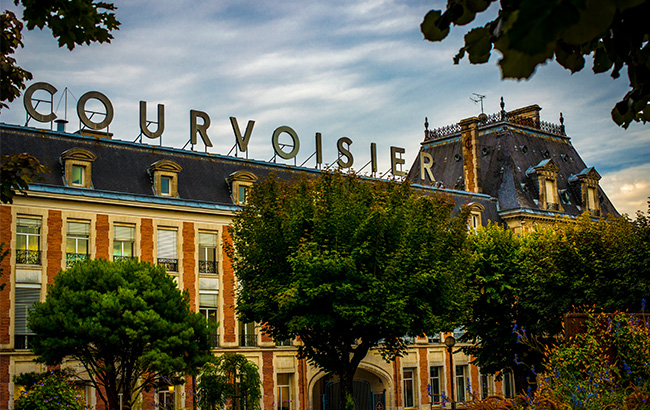 A mixed tale of struggle and success can be seen across the Cognac category's million‐case brands. Once again, the figures show the Covid‐19 impact on volume sales last year, with some brands hit harder than others.
Remaining resilient in the face of adversity, however, was Beam Suntory‐owned Courvoisier Cognac, which took the title of Cognac Brand Champion 2021.
The Cognac brand returned to growth in 2020, increasing sales by 4.3% to reach 1.4 million nine‐litre cases.
Spiros Malandrakis, head of research – alcoholic drinks at Euromonitor International, says Cognac's focus on China and the US aided its performance in 2020. "In the case of Cognac, it's focusing on China, and China has been on a massive recovery already, soon to be reaching 2019 levels potentially by the end of this year or early next year," he says. "China is witnessing a much stronger bounce back [than other nations] as it's not really had any more lockdowns; essentially, China is coming from the future, it's what will happen in other countries once they also bounce back."
Courvoisier remained busy in 2020, releasing a new product before the global pandemic fully took hold. In February last year, the brand kick‐started its new Avant‐Garde series with a limited edition Bourbon cask‐finished spirit drink.
Targeted at US consumers, Courvoisier Avant‐Garde Bourbon Finish was a VS variant finished in Kentucky Bourbon casks. The innovative twist on the liquid – ageing in Bourbon barrels – meant that according to Bureau National Interprofessionnel du Cognac (BNIC) regulations, the final 40% ABV liquid could not be called 'Cognac'.
Commenting at the time, Stephanie Kang, senior marketing director for Courvoisier, said: "With the help of our local artisans and winegrowers in our hometown of Jarnac, we were able to develop an innovation that is sure to appeal to Cognac and Bourbon drinkers alike."
That same month, Beam Suntory gave the Cognac brand a further push in the US through a partnership with American rapper Pusha T.
Together, Courvoisier and Pusha T opened the Maison Courvoisier pop‐up in Chicago, US, described as an immersive experience that paid "homage to the brand's château in France". The activation was a collaboration between the brand and artists spanning industries including music, fashion, art and culture. Kang said at the time of the activation's launch: "It brings our château in France and our portfolio of award‐winning liquid to our fans in a modern and interactive way. The event also embodies our core value that success is best shared and allows us to give these creative innovators the opportunity to honour their favourite artisans and their work."
Courvoisier had aimed to roll out the activation throughout the United States, with pop‐ups planned in Los Angeles, Chicago, Detroit, Miami, Atlanta, Washington, Houston and Philadelphia.
The only other million‐case‐selling brand to see sales grow in 2020 was Rémy Cointreau's Rémy Martin. The Cognac house also staged a comeback in 2020, bouncing back to growth from 2.2m cases in 2019 to 2.3m last year – a 2.7% rise.
LVMH‐owned Hennessy Cognac saw sales slide 2.1% in 2020, putting the brand back under the 8m‐case mark at 7.8m cases. Pernod Ricard had an especially challenging year with Martell, whose sales tumbled by 26.6% to 1.9m cases (down from sales figures of 2.6m in 2019).
Cognac (figures: million 9l-case sales)
BRAND
OWNER
2016
2017
2018
2019
2020
%+/-
Hennessy
LVMH
7.0
7.6
7.8
8.0
7.8
-2.1%
Rémy Martin
Rémy Cointreau
2.0
2.1
2.3
2.2
2.3
2.7%
Martell
Pernod Ricard
2.1
2.3
2.6
2.6
1.9
-26.6%
Courvoisier
Beam Suntory
1.3
1.3
1.4
1.3
1.4
4.3%