Gin brands to watch in 2022
What's in store for gin next year? We explore the spirit's path to premiumisation and reveal our pick of the brands that will make their mark in 2022.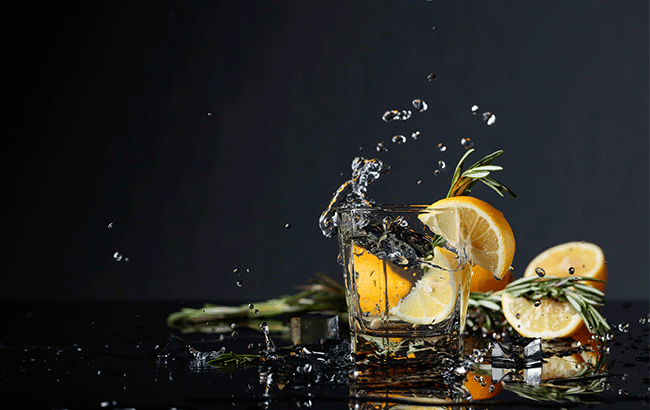 *This feature was originally published in the December 2021 issue of The Spirits Business magazine.
While the gin category didn't fare well in 2020, posting a small sales drop at the end of the year, the spirit has been on the mend.
On‐trade gin sales were negatively affected as a result of the pandemic, plunging by nearly 50% in the 12 months to July 2021, according to the Wine and Spirit Trade Association (WSTA).
However, the numbers have gone from strength to strength in the off‐trade, with industry experts noting an increased interest in higher‐value gins such as premium and craft bottlings.
Pernod Ricard reported gin sales growth of 4% in fiscal 2021, and saw "significant opportunities" in high‐end gin. Guy Lawrence, CEO of Brockmans Gin, confirms this trend, noting that "globally, the growth of super-premium gin remains strong".
Meanwhile, IWSR Drinks Market Analysis revealed that craft gin is forecast to post the greatest growth in total spirits from 2020 to 2025. In 2020, craft gin claimed a 9% share of the total US craft spirits market, but the category is forecast to register a 23% compound annual growth rate (CAGR) during the five‐year period.
Furthermore, this year, Allied Market Research reported that the global gin market is expected to reach US$20.16 billion by 2028, growing at a CAGR of 4.9% from 2021 to 2028.
All the same, the British gin renaissance reached an "export peak" in 2019, according to Miles Beale, chief executive of the WSTA. Following this, UK gin exports fell by 15% in 2020 to £573 million (US$762m).
"There is an expectation that stats look set to decline again for 2021 with continued on-trade closures due to the pandemic," he says. "According to HMRC data, six‐month values for 2021 gin exports compared with 2019 are down a whopping 35%, to just £215m. Reduced demand due to the pandemic, as well as stricter lockdowns and the impact of Brexit have meant that the figures for EU exports have been hit harder than some of the 'rest of the world' markets, which remain relatively robust."
Yet, not all is lost for UK‐based gin producers, as the US stands strong as the UK's "single most important destination for gin exports", Beale noted. Furthermore, certain brands are seeing positive results across the world: Diageo's preliminary results in July this year revealed that the spirits giant has seen 14% growth in its gin portfolio, with a double‐digit sales increase in Europe, Africa and Latin America, and the Caribbean. Tanqueray and Gordon's in particular saw double‐digit growth.
Adib Bondakji, global head of Tanqueray, says: "The desire to drink 'better, not more' remains a long‐term global trend, and as consumers increasingly seek convenience, the ready‐to‐drink category is growing fast. Another consumer trend that has really accelerated during the pandemic is e‐commerce, as well as the increase in at‐home cocktail making, which gin is perfectly suited to benefit from."
Check out our forecast of gin brands to watch in 2022 below.
---
Brockmans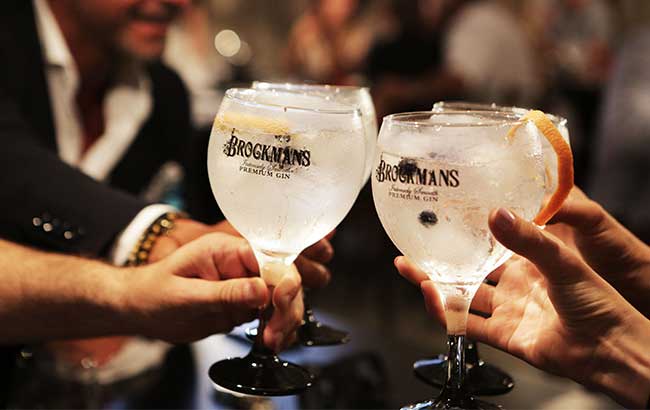 After receiving £4.6m (US$6.3m) worth of investment in 2020, English brand Brockmans used the funds to expand its international presence, launch a global ad campaign and create a Tube promotion in London. Next year, the brand plans to focus on its "position in world duty free". With Covid‐19 travel restrictions easing as borders reopen, it will be interesting to see the impact the brand will make in travel retail.
---
Tanqueray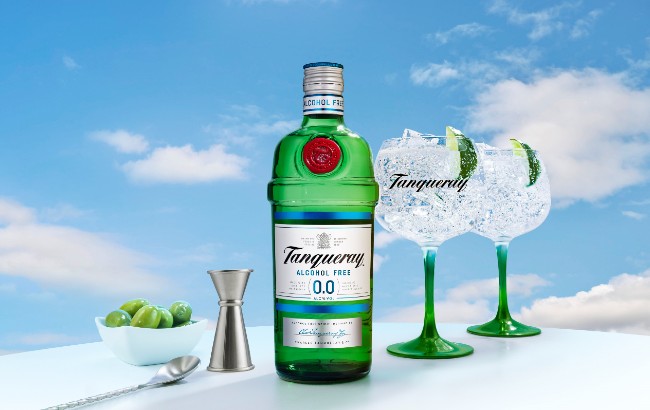 Diageo‐owned Tanqueray had a busy year with new launches. Its alcohol‐free Tanqueray 0.0 hit shelves in March. The product is an integral part of Diageo's promotion of drinking in moderation, which falls under its 'Spirit of Progress: Society 2030' plan. The million‐case brand also tapped both Hollywood actor Stanley Tucci and musician Joe Jonas to boost its name in 2021 – could other famous faces be lined up to work with Tanqueray next year?
---
Bombay Sapphire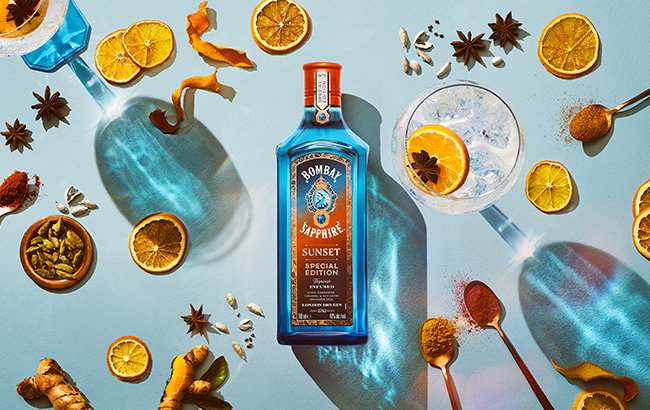 Bacardi‐owned Bombay Sapphire raised the bar this year with innovations from its sunset-inspired gin to the extension of its RTD range. The brand also revealed its aim to be the world's most sustainable gin. Plus, with its newly upgraded visitor experience, the producer's Laverstoke Mill distillery could become an even bigger destination for spirits tourism.