Diageo's full-year sales climb 16%
Johnnie Walker owner Diageo saw organic net sales increase by 16% in its 2021 fiscal year, driven by the 'robust growth' of its super-premium-and-above portfolio.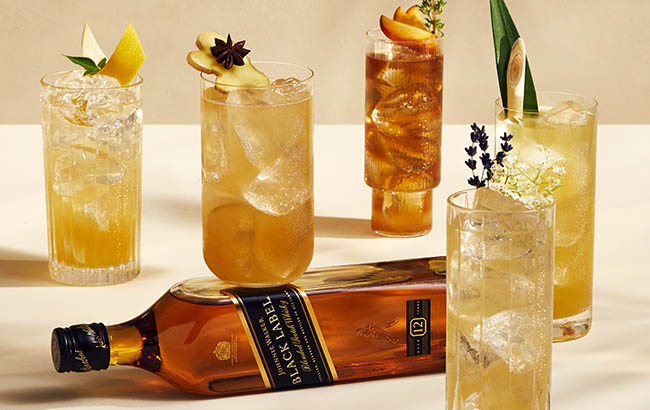 For the year ending 30 June 2021, Diageo's organic net sales soared 16%, now ahead of 2019's pre-pandemic levels by more than 6%.
Meanwhile, reported operating profit grew by 7.2%, reaching £3.7bn (US$5.2bn).
The results fulfil Diageo's prediction of a 'strong recovery' for fiscal 2021 after the detrimental effects of Covid-19 in fiscal 2020. The pandemic hit the drinks giant hard in the previous financial year, with organic net sales declining by 8% and operating profit plummeting by 47.1% to £2.1bn (US$2.7bn).
According to Diageo CEO Ivan Menezes, 2021's figures showcase how the business was "well positioned to successfully manage the challenges created by Covid-19".
Super-premium-and-above brands contributed to nearly half of Diageo's net sales growth in fiscal 2021. The segment, which includes Johnnie Walker's super-deluxe expressions, Cîroc vodka, Shui Jing Fang baijiu and Tequila, grew by 35%.
"Premiumisation was one of the key pillars supporting both our recovery and sustainable long‐term growth," explained Lavanya Chandrashekar, who was appointed chief financial officer earlier this year.
Chandrashekar also credited the firm's recovery to "resilient consumer demand" in retail channels and the partial comeback of the on-trade in key markets. The business maintained or grew its off-trade in measured markets for more than 85% of net sales.
According to IWSR Drinks Market Analysis data cited by the company, Diageo claims less than 2% of the global total beverage alcohol market by volume, and 4% by value. "This creates a significant growth opportunity for our business," Chandrashekar said.
Travel retail sales continued on a downward trajectory due to the impact of Covid-19, declining by 62%.
Category and regional breakdown
Diageo's Tequila portfolio, which includes the Don Julio brand, experienced the most growth over the past year, soaring 79% in fiscal 2021 after increasing by 25% in fiscal 2020. The category now makes up 8% of the company's net sales.
Scotch was up by 15%, growing in all regions and benefitting from "strong premiumisation trends", though it declined by 60% in travel retail.
Vodka made gains in all regions except Asia Pacific. Net sales of Smirnoff, one of the world's biggest-selling vodkas, grew by 5%, with flavoured expressions leading the way. Cîroc grew 26%, credited to consumer activations in the US, and Ketel One's sales were stagnant.
Gin saw sales increase by 14%, with Tanqueray and Gordon's registering double-digit growth.
The business returned to top-line growth across all regions over the past year. North America made a particularly strong showing, with organic net sales growing by 20%.
The region represented 41% of the business' total sales in fiscal 2021, driven by the Tequila, American whiskey and ready-to-drink (RTD) categories. Diageo currently holds a 7% share of total beverage alcohol in North America.
Chandrashekar noted that other regions "have rebounded faster than expected", but "ongoing volatility" remains in certain key markets, including India. Earlier this week, Diageo's Indian branch, United Spirits, sold its stake in the booze delivery app Hip Bar at a loss.
The business has not issued specific net sales and operating profit guidance for its fiscal 2022 year due to "the volatility related to Covid-19 in several of our markets", Chandrashekar said.
However, the business predicts that organic net sales momentum will continue, and that organic operating margins should benefit from recovery in sales volumes, positive channel mix and premiumisation.
Menezes concluded: "I remain optimistic about the growth prospects for our industry, with spirits continuing to gain share of total beverage alcohol globally and premiumisation trends remaining strong. I believe Diageo is very well positioned to capture these exciting opportunities to drive long-term sustainable growth and shareholder value."