Gin sales down 50% in UK bars
By Kate Malczewski
British gin makers have come together to ask the government to freeze spirit duty and extend hospitality's VAT cut in an effort to claw back revenue lost due to on-trade closures.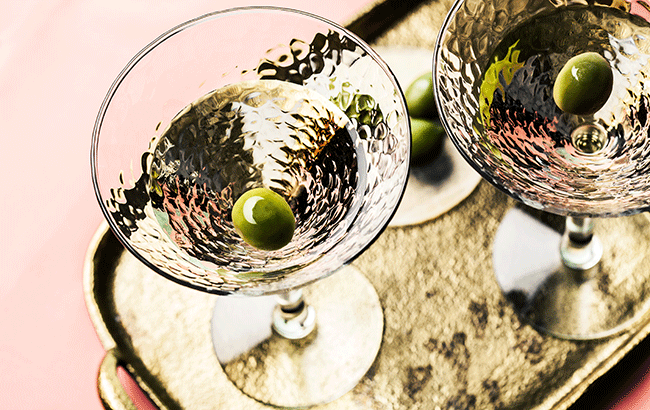 Sales of gin in the UK on-trade plunged by nearly 50% in the 12 months to July 2021, according to new research from the Wine & Spirit Trade Association (WSTA).
The "crippling" closure of British bars, pubs and restaurants in the face of the Covid-19 pandemic caused on-premise gin sales to fall from £1.1 billion (US$1.5bn) in the 12 months to July 2020, to £647 million (US$8.8m) in the same period this year.
Meanwhile, exports of British gin have plummeted by 35% since the beginning of the pandemic. In the first six months of 2019, exports of juniper spirits were worth £332.6 million (US$452.7m). During that same period in 2021, they grossed just £215m (US$292.6m).
"Following the closure of the hospitality sector, in a series of crippling lockdowns, British gin makers who supplied pubs and restaurants both home and abroad saw orders grind to a halt," commented Miles Beale, WSTA chief executive.
With these losses in mind, small- and medium-sized distillers are hoping the government will enact change in its forthcoming autumn budget announcement. They have called on chancellor Rishi Sunak to freeze spirit duty, which is expected to increase in line with the retail price index.
They are also urging the extension of hospitality's lower VAT rate, which was temporarily reduced from 20% to 5% in July 2020 and rose to 12.5% this month.
"This budget comes at a crucial time for spirit SMEs who have a long way to go to make up their huge export losses," Beale continued.
"Instead of sitting idle many distillers switched production to make hand sanitiser with many donating batches to the vulnerable and NHS workers.
"When the country needed support, SME distillers were quick to respond. The chancellor has an opportunity to make a small gesture of thanks by freezing spirit duty in the autumn budget."