Scotch whisky brands to watch in 2022
The spirits sector is getting back on track after the major hurdles of the past few years. Here, we reveal the Scotch whisky brands to watch in 2022 and trace the category's path to recovery.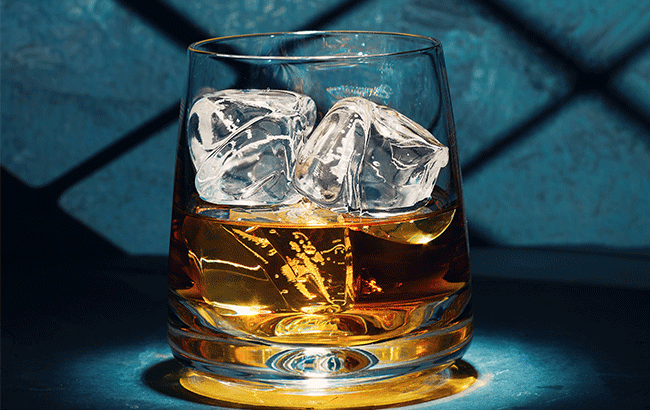 *This feature was originally published in the December 2021 issue of The Spirits Business magazine.
2021 has seen the Scotch whisky industry on the road to recovery, after battling with 18 months of a 25% US tariff on single malts, the effects of a global pandemic and Brexit preparations.
While the industry is seemingly more patched up than last year, it is yet to meet the numbers reached in 2019.
Graeme Littlejohn, director of strategy at the Scotch Whisky Association (SWA), explains that the most recent figures, recorded to the end of September, show "exports of Scotch whisky were valued at £3.2 billion (US$4.27bn)", which is a 21% year‐on‐year increase compared with 2020. However, this "remains 11% down on 2019", so the industry has some way to go before lost ground is recovered.
All the same, Johnnie Walker brand director Julie Bramham says Scotch is "benefitting from the growing trend of premiumisation". This year, the brand reported that Scotch organic net sales grew by 15% year on year across Diageo, and Johnnie Walker in particular was up by 12%, with growth in all regions.
Bramham is optimistic about the future of the category, noting the Scotch whisky industry has never been more "committed to leading its global success".
And while Scott Davidson, the product-development director at whisky glass producer Glencairn Crystal, recognises the "difficulties and restrictions in physical collaboration" with customers due to the pandemic, he is keen to note that the category's performance has been "very strong" in 2021.
This year, the Scotch whisky industry has continued to roll out new launches, experimenting with innovative flavours on a scale that Bramham has "never seen before".
Sustainable Scotch continues to flourish, with zero‐waste packaging being a greater focus for some distillers – Davidson notes that Glencairn Crystal is aiming to increase its level of sustainability, and to "reuse and reduce, rather than just recycle, across every aspect" of the glass producer's business. At the start of the year, the SWA revealed its new "ambitious" sustainability strategy, which included the goal of reaching net zero emissions by 2040.
In March 2021, plans were revealed for a green energy hub at the Port of Cromarty Firth that could cut the environmental impact of Glenmorangie, Whyte & Mackay and Diageo. Furthermore, Diageo also ramped up its commitment to sustainability in 2021, participating in a pilot project that reduced the carbon footprint of a glass whisky bottle by up to 90% using a waste‐based powered furnace.
Despite all the obstacles the sector faces, Scotch whisky is a robust category. Littlejohn enthuses that the industry has invested in "its people, its production and its experiences to ensure that Scotch whisky can continue to grow and thrive beyond this difficult period".
More growth and success can be expected from the category next year as external pressures ease and the trend towards sustainability strengthens.
Read on for our top three Scotch whisky brands to watch in 2022.
---
Crabbie's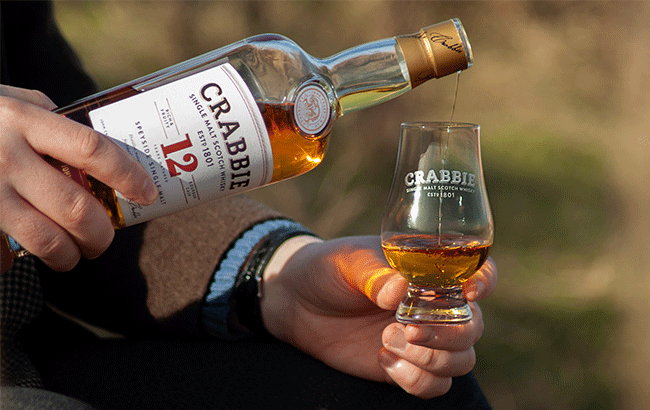 UK‐based Halewood Artisanal Spirits unveiled Crabbie's 12 Years Old Speyside and 22 Years Old Orkney single malt whiskies this year. The brand been experimenting with unusual wine and spirit finishes, including Tokaji and Barolo cask maturation. With this in mind, we anticipate highly innovative releases from the brand in the future – fingers are crossed for 2022. As Crabbie's claims to stray from the traditional whisky 'rules', it looks set to be a disruptive brand next year and is certainly one to keep an eye on.
---
Johnnie Walker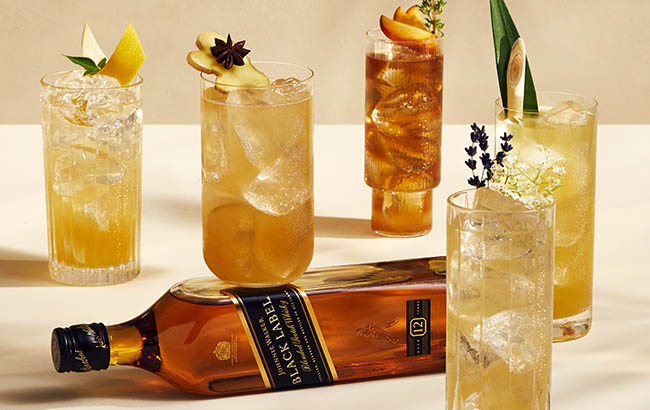 Diageo‐owned Johnnie Walker has been extremely active this year, having carried on its Keep Walking campaign; debuted a number of exciting bottlings, such as its fourth Ghost & Rare Scotch; and unveiled its eight‐floor visitor experience in Edinburgh, Scotland. The list could go on, and it will no doubt be extensive next year too, especially with the appointment of master blender Emma Walker. Walker is aiming to "experiment and innovate with flavour to appeal to new generations of Scotch whisky fans", and 2022 could see the brand reaching out to attract a different group of consumers.
---
Glenmorangie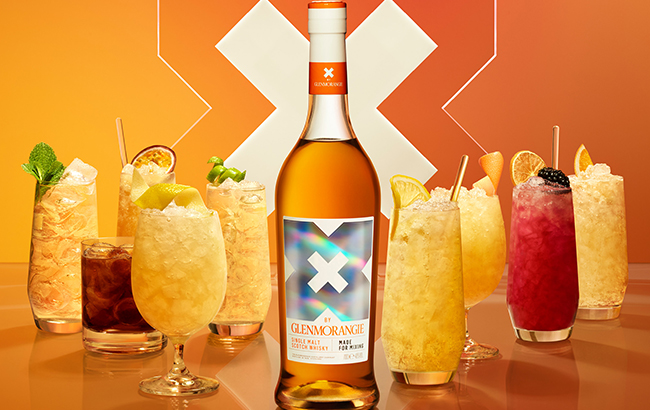 Single malt Scotch producer Glenmorangie launched interesting bottlings this year, including an innovative expression designed to be mixed, named X, and a 25‐year‐old single malt whisky finished in Chardonnay wine casks. The biggest move for the brand in 2021, however, was its opening of The Lighthouse, its multi‐million‐pound innovation distillery. The Lighthouse will house a number of Scotch experiments by the brand, according to the brand's director of whisky creation, Dr Bill Lumsden. Furthermore, next year consumers should expect to see more activity as a result of the group's sustainability strategy.