Bombay Sapphire upgrades distillery
Bacardi-owned Bombay Sapphire has unveiled the latest additions to its UK-based distillery.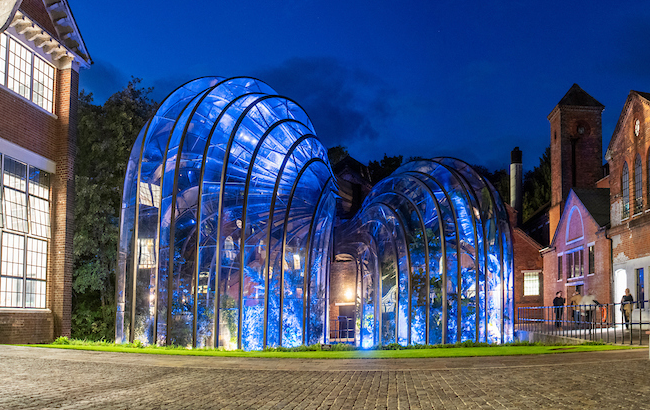 The distillery, based in Hampshire, is receiving a series of upgrades including a cinema room, interactive cocktail bar and a refreshed cocktail menu.
Jay Basson, UK brand home general manager, said: "We're delighted to unveil the updates we've made to the distillery, enhanced to ensure visitors have a truly immersive experience as they learn about the exquisite world of Bombay Sapphire and its incredible journey of inspiration, passion and creativity."
The new cocktail menu will comprise expressions added to the brand's portfolio in the past two years, such as Bombay Bramble, Bombay Sunset and the recently launched Bombay Sapphire Premier Cru.
During a distillery tour, consumers will be able to use a dispenser to help themselves to gin and tonic serves and choose their own garnish for their drinks. 
Basson added: "As well as experiencing the brand new cinema room, which provides the perfect build up to the reveal of our iconic glass houses, guests can now also sample the full range of Bombay Sapphire gins after the distillery tour, including our exciting innovations, which are overseen by our master distiller, Dr Anne Brock." 
The cinema room presents a film on the heritage of the Bombay Sapphire brand, including an overview of the 10 botanicals used to craft the gin. 
The distillery also offers cocktail masterclasses for guests to take part in, with a specially trained gin expert at hand. 
The distillery refresh comes as the gin brand reported a ​​35% increase in footfall this year in comparison to last year, as the 'trend for spirit tourism increases'.
For more on the brand's approach to creativity and consumer engagement, check out our interview with Natasha Curtin, Bombay Sapphire's global vice-president.