Joe Jonas fronts Tanqueray Sevilla spot
By Nicola Carruthers
Diageo has partnered with musician Joe Jonas on a new digital series to mark the US-wide launch of Tanqueray Flor de Sevilla gin.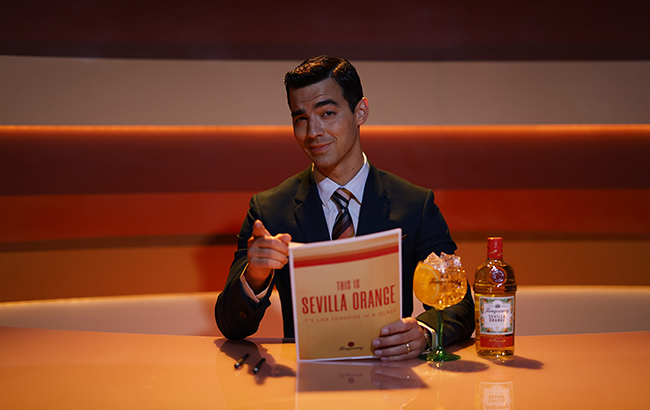 First released in September 2018, the gin is made with oranges from Seville in southern Spain. It was launched in select US markets the following year.
To celebrate the launch of the orange-flavoured variant across the US, Tanqueray has unveiled a new series, called Today's Forecast: Sunshine in a Glass.
Jonas stars in the series as a weatherman who delivers the 'Tanqueray Sevilla Orange Weather Report'.
In the video, Jonas tells viewers that summer occasions can be brightened with 'scattered Tanqueray Sevilla Orange in your area'.
Tanqueray is seeking to tap into 'casual' outdoor occasions such as picnics, garden parties and pool parties with the new campaign.
Jonas said: "What an incredible opportunity to be working with an iconic gin brand like Tanqueray to create a unique, vibrant content series like 'Today's Forecast: Sunshine in a Glass' and help launch Tanqueray Sevilla Orange across the nation.
"For me, enjoying a Tanqueray Sevilla Orange cocktail is truly like sipping on sunshine in a glass, and I'm excited to show the world how they can do just that on their own and with friends this summer."
The video is available to watch across Jonas' and Tanqueray's Instagram and YouTube channels. Additional content featuring Jonas will be released throughout the summer.
The 41.3% ABV gin is recommended served with soda water and a slice of orange. It is priced at RRP US$23.99 per 750ml bottle across the US.
Check out Jonas' debut as a weatherman below.