The world's biggest-selling gin brands
For the world's million-case-selling gins, even maintaining consistent volumes was difficult in 2020 – but some brands rose to the challenge. We explore how the biggest players in juniper spirits fared.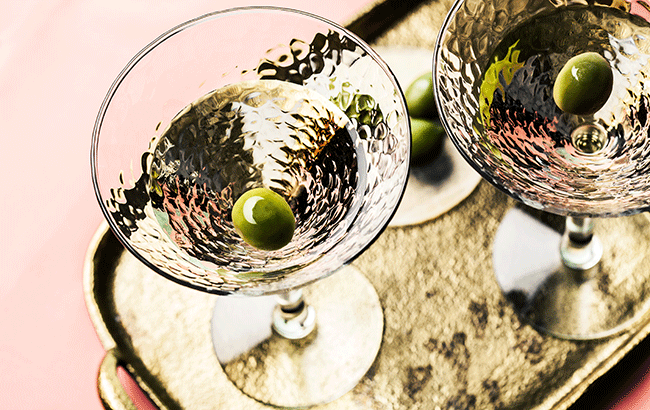 Last year was a difficult one for gin, but it wasn't enough to shake the juniper spirit from its position as one of the most popular spirits categories in the UK and beyond.
While gin sales took a hit due to the Covid-19-induced closure of the on-trade, it was more popular than ever in retail. According to the Wine and Spirit Trade Association, gin sales in the UK off-trade soared 30% to £1.3 billion (US$1.8bn) in the year to 27 March 2021.
This demand was bolstered by continued innovation, as several brands rolled out non-alcoholic versions of their products and released flavoured expressions and RTDs, as well. Meanwhile, the category made headlines with several high-profile acquisitions over the past year – among them, Diageo's purchase of Ryan Reynolds-backed Aviation American Gin and Pernod Ricard's full ownership of German gin Monkey 47.
Based on our Brand Champions 2021 report, we've analysed the performances of the world's top-selling gins and compiled a list of the biggest players.
There was no change in the positions of our million-case sellers last year, though brands varied widely in the volumes they were able to shift.
Click through the following pages to discover the top seven best-selling gins, listed in order of their nine-litre case sales.
Data is listed to one decimal place for ease of reading, but the percentage changes are based on the full data supplied to The Brand Champions 2021.
7. Hendrick's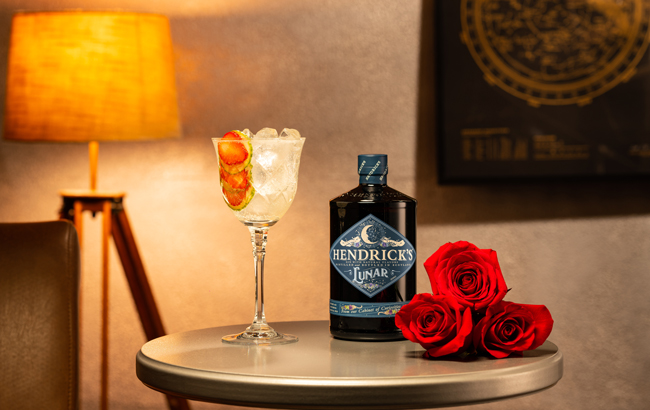 2020: 1.0m
2019: 1.4m
% change: -26.0%
Place last year: 7
Hendrick's, owned by William Grant & Sons, experienced a sales drop of more than a quarter, with case volumes declining from 1.4m to 1m.
After introducing several new products in 2019 and early 2020 – including a lunar-inspired gin and an absinthe – the brand launched an initiative called Pour it Forward last spring, with the aim of supporting the on-trade through the pandemic. In the campaign, Hendrick's paid bartenders to post gin cocktail recipes on social media.
Earlier this year, William Grant & Sons took discount retailer Lidl to court over a copyright infringement claim regarding a Hendrick's lookalike.
6. Larios
2020: 1.0m
2019: 1.5m
% change: -30.4%
Place last year: 6
Beam Suntory's Larios Gin registered the largest decline in volumes of any brand in our ranking this year, with sales plummeting by nearly a third, from 1.5m cases to 1m. The brand could fall below the million-case threshold this year.
Larios unveiled its first gin made exclusively for travel retail in 2019, which was followed by a second travel retail-exclusive bottling, Larios Noches De Jazmin, in May this year. According to IWSR 2019 figures cited by the brand, Larios has the biggest share of gin within the Spanish duty free channel.
In April 2021, Beam Suntory invested more than US$1bn in a sustainability plan, with goals including going beyond net zero carbon emissions, cutting water use by 50% and achieving 100% watershed replenishment.
5. Seagram's
2020: 2.5m
2019: 2.6m
% change: -6.1%
Place last year: 5
Though Pernod Ricard‐owned Seagram's posted a 6% decline in volumes last year, selling 2.5m nine‐litre cases in 2020 versus 2019's 2.6m, it was one of the closest to breaking even when compared with the struggles of other brands.
In March 2020, Pernod Ricard upped its investment in the gin market with its acquisition of German producer Monkey 47. A few months later, in July, the spirits giant said it was investing heavily in its super-premium-and-above gin offering.
4. Beefeater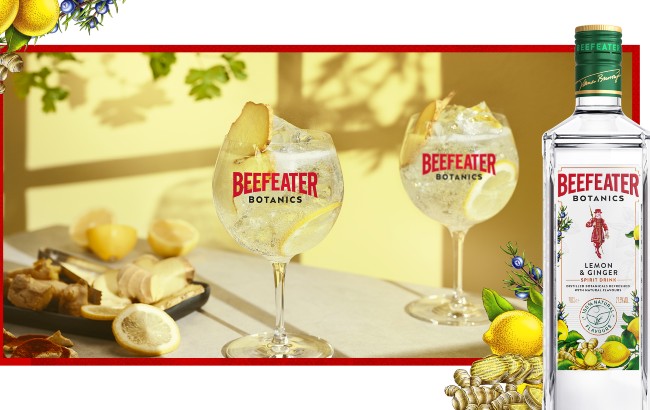 2020: 2.7m
2019: 3.4m
% change: -20.9%
Place last year: 4
Beefeater suffered a nearly 21% drop in sales in 2020, delivering 2.7m cases compared to 3.4m in 2019.
A stablemate of Seagram's in the Pernod Ricard portfolio, the brand launched a number of new products over the past year, debuting a peach and raspberry-flavoured gin, a lower-ABV spirit drink with lemon and ginger and a range of ready-to-drink (RTD) gin and tonics.
3. Tanqueray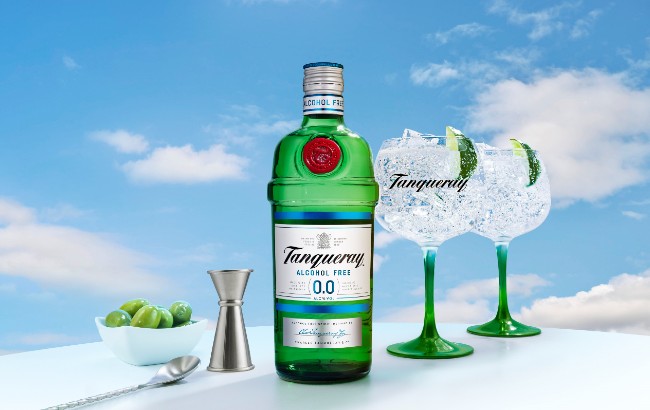 2020: 4.1m
2019: 4.5m
% change: -9.7%
Place last year: 3
Tanqueray maintained its place in the top three despite a 10% decline in sales, shifting 4.1m cases in 2020 in contrast with the 4.5m sold in 2019.
To regain traction, the Diageo-owned gin has introduced a number of new products and partnerships recently, including a Blackcurrant Royale expression and an alcohol-free variant.
The brand also sought to win the attention of consumers through celebrity partnerships with actor Stanley Tucci and singer Joe Jonas.
2. Bombay Sapphire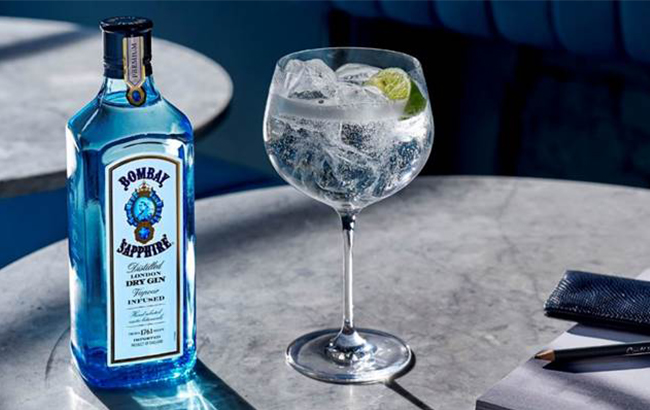 2020: 4.3m
2019: 4.7m
% change: -8.0%
Place last year: 2
Bacardi's Bombay Sapphire saw its sales slip 8% during the pandemic, dropping from 4.7m cases to 4.3m.
Still, the brand maintained a strong and creative social media presence, taking home the title of Social Media Hero in The Spirits Business' 2021 Brand Champions report.
The gin tapped into the RTD trend by launching two canned gin and tonics, and released a sunset-inspired expression developed for cocktails. It also ramped up its focus on sustainability by certifying its botanicals through the For Life standard.
1. Gordon's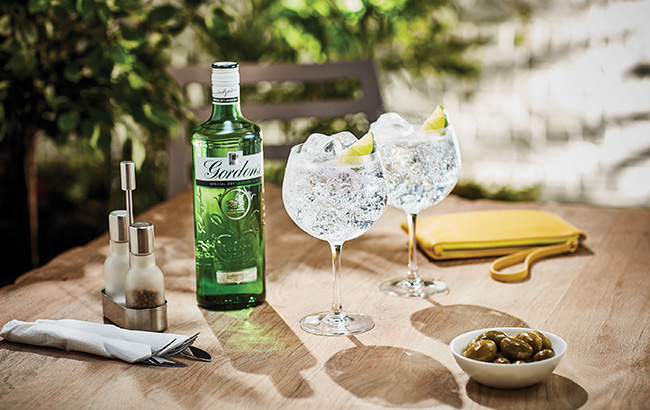 2020: 6.7m
2019: 6.7m
% change: 0.0%
Place last year: 1
Diageo-owned Gordon's took the top spot once again in this year's ranking. It was the only million-case brand to maintain its sales in 2020, with 6.7m sold – earning our Gin Brand Champion accolade as a result.
Gordon's invested heavily in product innovation in 2020, rolling out new Sicilian Lemon and Mediterranean Orange expressions, and an alcohol‐free variant.
Mark Jarman, global head of Gordon's, said: "Once upon a time Gordon's was really only London Dry. Today non‐London Dry variants and innovation will continue to play a critical role in recruiting new consumers to the category and to the brand."