Pernod takes full ownership of Monkey 47
French drinks group Pernod Ricard has continued its acquisition spree by purchasing the remaining stake in Monkey 47 gin for an undisclosed sum.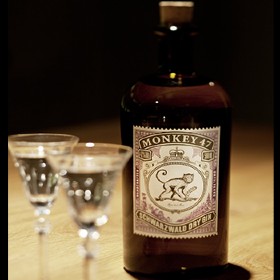 Pernod Ricard initially bought a majority stake in Monkey 47 in 2016 and is now the sole owner of the ultra-premium brand.
Alexandre Ricard, chairman and CEO of Pernod Ricard, said: "This partnership is a clear example of Pernod Ricard's ability to incubate small independent distilleries while respecting entrepreneurial freedom and the brand's core values.
"However, Monkey 47's success story would not have been possible without [founder] Alexander Stein's trust, authenticity and entrepreneurial spirit, for which I am grateful."
Earlier this month, Pernod Ricard made a "significant investment" in Japan's Kyoto Distillery, creator of Ki No Bi gin, which will be used to build a new state-of-the-art distillery.
The company also invested in super-premium liqueur Italicus Rosolio di Bergamotto with an aim to turn it into "one of the world's most successful aperitivo brands".
In October last year, Pernod finalised its majority investment in US spirits company Castle Brands, taking an 89.52% stake in the business.
Last summer, Pernod purchased Texan whiskey producer Firestone & Robertson Distilling Co and took a majority stake in South African spirits producer Inverroche Distillery for an undisclosed sum.
Furthermore, Pernod completed its acquisition of super-premium Italian gin brand Malfy, which joined the group's independent unit The Gin Hub.