SB's most read stories of 2019
By Nicola Carruthers
Cannabis, celebrity endorsements and Game of Thrones-themed whiskies were among the most attention-grabbing stories in the spirits sector last year. Here, we count down our most read online articles of 2019.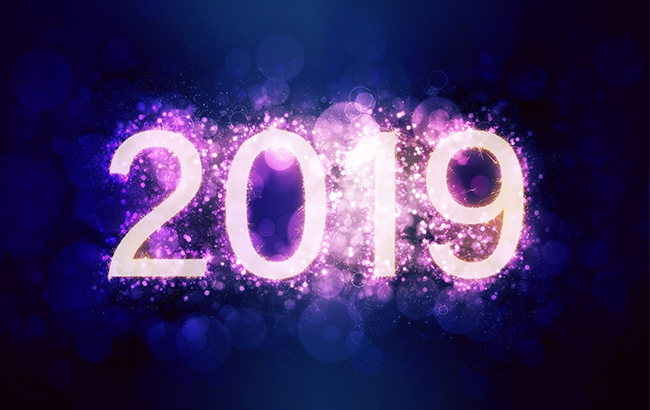 While the biggest stories in the spirits sector featured punitive tariffs, distillery investments and strike action, it was new and innovative product launches that dominated our list of most read stories online last year.
Among some of the articles that missed out on a top 10 spot were the record-breaking Macallan 1926, which sold for £1.5 million at auction, and Scotch brand Glenfiddich's rebrand of its trio of single malts.
Looking at our statistics from 1 January 2019, we present the stories that grabbed the most attention last year.
Click through the following pages to discover the top 10 most read stories on thespiritsbusiness.com in 2019.
10. Game of Thrones whiskies up for pre-sale on Amazon
It came as no surprise that a story featuring hit HBO show Game of Thrones would attract the attention of our readers in 2019, particularly as the popular series drew to an end in May.
In January last year, Diageo revealed further details of its limited edition Game of Thrones Single Malt Collection, which went on sale through online retailer Amazon.
The collection featured eight whiskies, each matching one of the show's Houses of Westeros, as well as the Night's Watch to give fans a "taste of the Seven Kingdoms". It was launched to celebrate the eighth and final series of the show.
In November, Diageo also added the final single malt to its Game of Thrones-themed range – a 15-year-old Mortlach whisky.
To read the full story, click here. 
9. Jack Daniel's debuts Tennessee Apple whiskey
Tennessee Apple became the latest flavour to join the Jack Daniel's whiskey range in October last year.
Launched in the US, Jack Daniel's Tennessee Apple is made from the brand's core expression, which has been charcoal-mellowed and matured in new American oak barrels, and combined with an apple-flavoured liqueur.
The launch of Tennessee Apple follows Jack Daniel's Tennessee Honey in 2011, which three years later became the first flavoured whiskey to reach one million cases. Its launch was followed by cinnamon-flavoured Fire in 2014.
To read the full story, click here.
8. Alcohol sector has 'valid reason to be concerned' about cannabis legalisation
The growing trend for cannabis continued to dominate the spirits industry in 2019.
New research in the academic journal Marketing Science claimed the alcohol industry could be impacted when the substance is legalised. The study revealed diverging trends for alcohol and tobacco.
According to the report, the "recent wave of recreational cannabis legalisation across the US could generate US$22 billion in sales per year".
To read the full story, click here.
7. The Rock reveals Teremana Tequila distillery
As celebrity endorsements in Tequila continued to make headlines in 2019, it was one of the category's celebrity movers who stole the show in October.
Actor and former wrestler Dwayne 'The Rock' Johnson got readers into a frenzy when he posted an image on social media of his new Teremana Tequila distillery.
Speculation that Johnson was planning a move into the Tequila industry started in 2018 when his team applied to register the Mana trademark. Then, earlier in 2019, the star posted pictures of himself taste-testing blanco, reposado and añejo samples.
To read the full story, click here.
6. Suntory discontinues six Japanese bottles
Japanese whisky fans were saddened by producer Suntory's move to discontinue bottle formats across its Shirokaku, Chita and Kakubin brands in early 2019.
Suntory confirmed it had pulled sales of blended whisky Shirokaku's 700ml, 1.92l, 2.7l and 4l bottles, single grain Chita's 350ml bottles, and blended whisky Kakubin's 450ml bottles. Kakubin was only made available from convenience stores.
Suntory made the decision after reviewing its brand portfolio and choosing to place greater emphasis on continuing a "stable supply" of "major products" – notably Kakubin 700ml and Chita 700ml.
To read the story in full, click here.
5. Hendrick's launches Midsummer Solstice gin
A limited edition expression from gin brand Hendrick's also drew a large number of clicks to the SB website in February.
The gin was the first expression to launch from master distiller Lesley Gracie's 'Cabinet of Curiosities', which was said to be "a place of experimental botanic alchemy" at the Hendrick's Gin Palace in Scotland. 
Hendrick's Midsummer Solstice was inspired by the "mysterious and ephemeral delights" of floral blooms during the summer solstice.
To read the story in full, click here.
4. Coca-Cola debuts mixers for dark spirits
Soft drinks giant The Coca-Cola Company's entry into the mixer market for spirits grabbed the attention of our readers when it launched a new range in May 2019.
Described as a "global first" for the producer, the Coca-Cola Signature Mixers range featured four new flavours, which were created in collaboration with leading bartenders.
The Signature Mixers range was created to be paired with dark spirits.
To read the story in full, click here.
3. Kopparberg releases strawberry and lime gin
The pink gin trend continued its unstoppable growth in 2019 with a number of producers entering the category, including Swedish cider maker Kopparberg.
The expression, which was unveiled in May last year, was the cider producer's first foray into spirits.
Kopparberg Premium Gin is a London Dry style gin that has been double distilled over a two-week period. The new gin, which has been infused with the same strawberry and lime flavour as its popular cider flavour, also features juniper, lemon zest and coriander botanicals.
A month later, the expression was joined by Kopparberg Mixed Fruit Premium Gin, while a canned strawberry and lime-flavoured gin and lemonade joined the range in June.
To read the full story, click here.
2. Lagavulin launches Offerman Edition whisky
Parks and Recreation fans flocked to our website to read about actor Nick Offerman's new Lagavulin whisky, which launched as part of the ongoing partnership between the brand and Offerman.
Offerman and his Parks and Recreation character Ron Swanson are known for their love of Lagavulin. The collaboration between Lagavulin and Offerman began in 2014 with the launch of the My Tales of Whisky series.
The Lagavulin Offerman Edition Aged 11 Years was designed to honour the "everlasting friendship" between Offerman and the Diageo-owned Islay distillery.
To read the full story, click here.
1. Crown Royal creates peach-flavoured whisky for summer
Drinks giant Diageo also swiped the top spot as 2019's most read news stories for its fruity addition to the Crown Royal Canadian whisky range.
The limited edition peach-flavoured variant was launched in March 2019 to tap into "summertime occasions".
The "easy-sipping" Crown Royal Peach Flavoured Whisky was said to combined the brand's "signature smoothness" with Georgia peaches.
To read the full story, click here.