The biggest spirits stories of 2019
By Nicola Carruthers
The industry has faced many pressing issues in 2019 and The Spirits Business has been there to cover the news in detail. Here, we highlight the most important stories that made headlines in the past 12 months.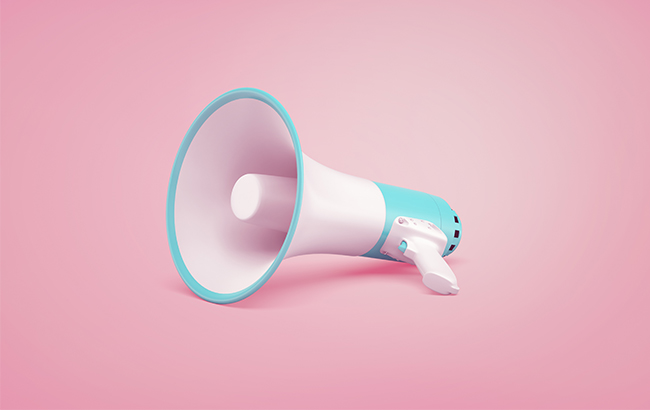 Last year saw a number of big companies hit the headlines including Diageo, which breathed a sigh of relief after it avoided strike action across its Scottish distilleries. However, the Johnnie Walker owner came under criticism after being accused of discrimination from a former Bulleit Bourbon brand ambassador.
It was a tumultuous year for the Scotch whisky sector, which was caught in the crossfires of a trade war, after being one of a number of EU products hit by a 25% import tariff in the US.
In more positive news, French firm Pernod Ricard revealed plans to invest US$150 million into building China's first malt whisky distillery, while a new trade body was formed to tackle issues in the spirits sector at an international level.
Click through the following pages to discover our pick of the top 10 biggest spirits stories of 2019, in no particular order. 
Macallan ad banned
Scotch whisky brand The Macallan's first global advertising campaign was rapped by the Advertising Standards Authority (ASA) for encouraging "risky or daring behaviour".
The Macallan's Make the Call campaign was released in November 2018, "marking a new chapter" for the Edrington‐owned Speyside Scotch – hot on the heels of the opening of its new £140 million (US$180m) distillery. Make the Call centred around the theme of "bold decision‐making" and featured a 90‐second "hero film".
However, the ASA received six complaints about the ad – which was broadcast on platforms including TV and Instagram – questioning whether it was irresponsible and connected alcohol with "daring, toughness or irresponsible behaviour".
In its decision, the UK advertising watchdog ruled: "The ads must not appear again in their current form."
Jim Beam hit by lightning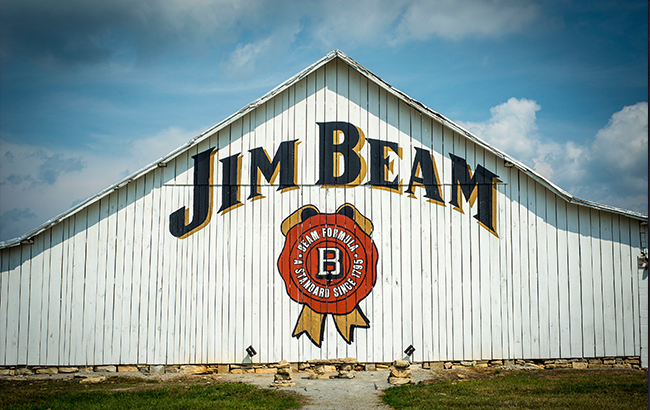 The world's biggest Bourbon brand faced an unfortunate incident after lightning struck a Jim Beam warehouse in Versailles, Kentucky, in July.
Luckily, the incident destroyed only 1% of the firm's inventory, damaging 45,000 barrels of whiskey, and no‐one was hurt.
However, the environmental damage was significant – the fire led to a 23‐mile‐long plume of alcohol spilling into the Kentucky River, killing thousands of fish and other aquatic life forms due to depleted oxygen levels in the water. At time of writing it was not known whether Beam Suntory would face fines from the Kentucky Energy and Environment Cabinet and the state's Department of Fish and Wildlife Resources.
After the incident, Beam Suntory said it had planned an "exhaustive review" of its warehouses to look at reducing risks and minimising environmental damage if fires occur in the future.
The firm also partnered with Kentucky authorities to recycle and reuse the material from the destroyed warehouse.
Alliance formed
As the spirits industry faced issues such as Brexit and trade wars, a new trade body was formed to represent the interests of the sector at an international level.
Launched in August, the World Spirits Alliance (WSA) will be a representative partner and interlocutor for the industry in front of international organisations, including the World Trade Organization, the World Health Organization and the United Nations. The WSA will tackle issues such as: the removal of tariffs, non‐tariff barriers and discriminatory taxes; fair, transparent and evidence‐based regulation; "proportionate" evidence‐based public health measures for distilled spirits; "adequate" excise tax structures; and illicit alcohol.
The WSA includes Spirits Europe, the International Spirits and Wines Association of India, the Scotch Whisky Association, the Distilled Spirits Council of the US, Spirits and Cocktail Australia, Diageo, Pernod Ricard, Beam Suntory and Spirits New Zealand.
Diageo accused
In August, accusations were brought forward against Diageo by former Bulleit Bourbon brand ambassador Hollis B Worth, who accused the firm of discrimination.
Worth, who identifies as gay, alleged her father, Tom Bulleit (pictured), founder of Diageo‐owned Bulleit Bourbon, had physically and sexually abused her as a minor – claims he "strenuously denies". Worth said that the alleged "cycle of abuse" she experienced "was safeguarded, upheld, and encouraged by a global multi‐billion dollar corporation".
In 2016, Worth's brand ambassador contract with Diageo came to an end and after lengthy negotiations, her role was not renewed. Worth has since expressed scathing opinions about Diageo, accusing it of discrimination.
Diageo said Worth's statements about the firm have "been shown to be untrue", and confirmed that Tom Bulleit had stepped down as a brand ambassador in light of the allegations against him.
Pernod builds in China
China could one day become a serious contender in whisky after Pernod Ricard revealed plans to build the country's first malt whisky distillery.
The French firm has invested US$150m into the project, which will be phased in over the next decade. The 13‐hectare site will incorporate an "innovative approach to malt whisky‐ making", inspired by the surrounding area.
It will be the first distillery in the world to appoint a Chinese master distiller, and is said to be the first built in China by an international wine and spirits group.
Construction of the Emeishan Malt Whisky Distillery – which is based in the city of Emeishan in China's Sichuan province – began in August 2019.
The distillery will house an "immersive" visitor centre and will aim to attract 2m tourists in its first decade of opening. Pernod Ricard is the world's largest whisky supplier to China.
Strike action avoided
It was a close call for Johnnie Walker owner Diageo this year as workers threatened to take strike action at its Scottish distilleries.
In August, workers at trade unions GMB Scotland and Unite Scotland voted in favour of strike action against Diageo after a dispute over pay.
The strikes were set to take place on a number of dates in September, after union members rejected Diageo's offer to increase their pay by 2.5%.
The trade unions said the action would severely affect Diageo's bottling, maturation and distillery operations across Scotland, including Lagavulin Distillery, Talisker Distillery, Glenkinchie Distillery, Caol Ila Distillery, and Port Ellen Maltings.
However, on the first scheduled day of the strike, 17 September, Diageo upped its original pay offer to 2.8%, bringing the walkout to a halt.
Following a ballot of its members, both unions accepted the two‐year deal put forward by the company.
Schumann slammed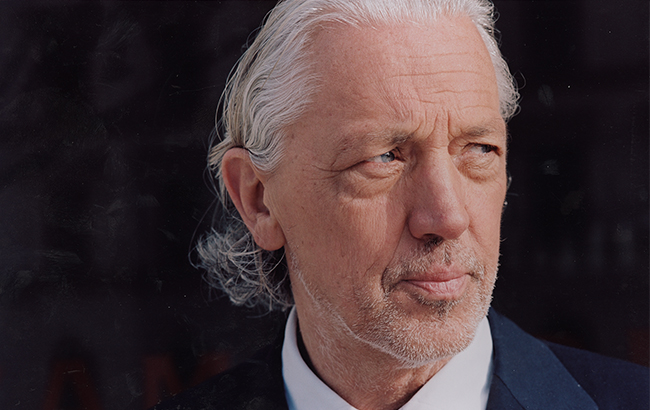 One particular event that attracted much controversy in the on‐trade was when bartender Charles Schumann (pictured) won – then returned – the World's 50 Best Bars' Industry Icon award in October.
During the 50 Best Bars ceremony in London, Schumann was given the accolade, but the move was widely criticised on social media by bartenders due to previous comments made by Schumann about women working in the on‐trade.
In an interview with German Playboy Magazine several years ago, Schumann was quoted as saying: "A bar is no place for a woman. The important characters are always men." Schumann reinforced these comments during a 2009 interview with The Japan Times, saying: "I have the same opinion now."
After accepting the return of Schumann's Industry Icon Award, The World's 50 Best Bars said it would have a voting academy with a 50/50 gender split for 2020.
Trade war hits Scotch
The single malt Scotch industry became the latest target in a trade war, after being one of a number of EU products hit by a 25% import tariff in the US.
On 2 October, the US government revealed its intentions to impose a 25% import tariff on EU goods, including single malt Scotch whisky, single malt whiskey from Northern Ireland, liqueurs and cordials from Germany, Italy, Spain, Ireland and the UK, and EU wine.
The US has been embroiled in an ongoing feud with the World Trade Organization over 'illegal' subsidies for aeroplane manufacturers Airbus and Boeing. The tariff was launched in retaliation against EU subsidies given to aerospace company Airbus.
The Scotch Whisky Association (SWA) said the tariff on single malts "will see exports to the US drop by as much as 20% in the next 12 months". Trade body the Distilled Spirits Council of the US said the tariffs on Scotch, liqueurs, cordials and wine could lead to a loss of almost US$3.4bn in imports.
Macallan smashes record
It took less than a year for The Macallan to once again break the world record for the most expensive whisky sold at auction. In October, a bottle of The Macallan 1926 60‐year‐old Scotch whisky became the new record‐holder after fetching £1.5m (US$1.9m) during a Sotheby's auction in London.
The winning bid broke the previous record of £1.2m, set in November 2018 at a Christie's auction in London for a one‐off 1926 Macallan featuring a hand‐painted design by Irish artist Michael Dillon.
The most recent 60‐year‐old bottle was the first to appear from the Fine and Rare series in more than a decade.
A second world record was set in November, when a Vietnamese collector was recognised by the Guinness World Records as owning the most valuable whisky collection at £10.8m (US$13.9m). If sold at UK auction, it would include a 21% buyer's premium.
Pernod comes to defence
Absolut maker Pernod Ricard hit the headlines in November after it was accused of promoting a culture of excessive drinking in its workforce.
Newspaper Le Parisien published testimonies from three salespeople at the company's French distribution unit, Ricard, who claimed that they faced "permanent pressure" to drink at work and during client meetings, leading to a series of health issues.
One man said he knocked back 12 glasses of pastis a day, another recalled three‐day binges, while a woman said she suffered hallucinations caused by excessive drinking. Two of the accusers no longer work at the French drinks group.
Alexandre Ricard, chairman and CEO of Pernod Ricard, told The Spirits Business in November 2019 that his firm's code of conduct is "extremely clear" with regards to responsible drinking and that "there's absolutely zero obligation to drink".