Global bar report 2021: Europe
In this year's Global bar report, we traverse the world to discover how the on‐trade has fared in 2021, and speak to leading luminaries about their ambitions for a brighter 2022.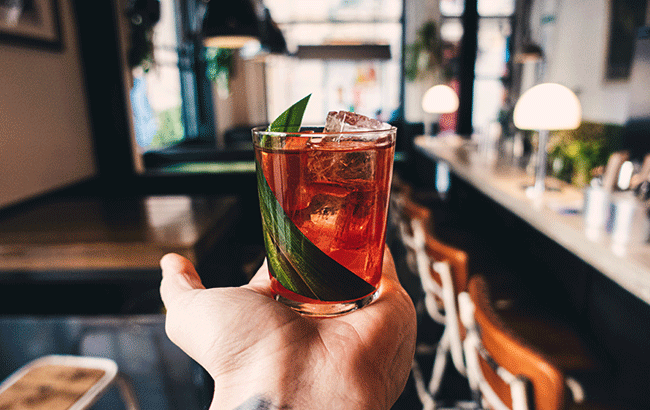 *This feature was originally published in the November 2021 issue of The Spirits Business magazine.
From the US and Canada, Europe, China and Australia, consumers worldwide have missed frequenting their favourite bars.
The on‐trade was devastated by the Covid‐19 pandemic in 2020 – and while the current year has had its fair share of challenges, the determined comeback of the on‐trade is abundantly apparent. New openings have, thankfully, been possible this year – and as lockdown restrictions ease, bartenders have been able to flourish once again.
But the coronavirus pandemic has continued to challenge the industry in 2021, while other issues – such as Brexit, supply chain struggles and staff shortages – have presented additional obstacles. However, the difficulties have also offered a monumental moment of change for the industry, time to reflect, reassess and rebuild in a more mindful and sustainable way.
Low wages, long hours and little‐to‐no work/life balance are no longer acceptable, and seeing human resources in a 'sustainable' manner will be crucial to creating a new generation of talented hospitality staff, eager to carve a life‐long career in the trade.
---
Europe
Read on for the first of our four-part Global bar report, exploring the challenges and triumphs of the on-trade in the European market.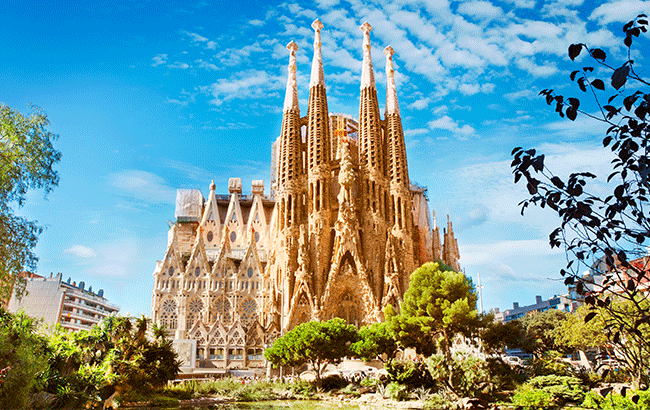 With bold determination, Moe Aljaff opened a pop‐up venue on Christmas Eve last year. "I'm a bit thick‐headed and said, 'we need to shove it in this year's face'," explains the co‐founder and co‐owner of award‐winning bar Two Schmucks in Barcelona, Spain. On 24 December 2020, his second venue, Fat Schmuck, was born as a temporary site. By summer this year, Aljaff and his team had "accidentally" added a full restaurant to their roster – and have just added a third opening to their growing enterprise: Lucky Schmuck.
Against all odds, the Two Schmucks team has managed to overcome lockdowns, restricted operating hours and dwindling numbers of tourists to grow exponentially. Its team of five has become a 35‐strong army of workers, and business is booming, he says.
"All of our bars are doing better numbers than before the pandemic," Aljaff continues.
"Whether it's because people have only been sitting at home drinking unbalanced gin and tonics, or people wanting to show support, I don't know, but it definitely seems like they're here, they're out drinking, partying more, and want to eat out and drink more."
Punters are thirsty for cocktails over wine and beer, a trend Aljaff believes stems from lockdown fatigue of consuming the same items over and over again.
"People right now want to get out and have cocktails, dishes they can't make at home," he adds. "People really are just after what they couldn't have for the last year at home."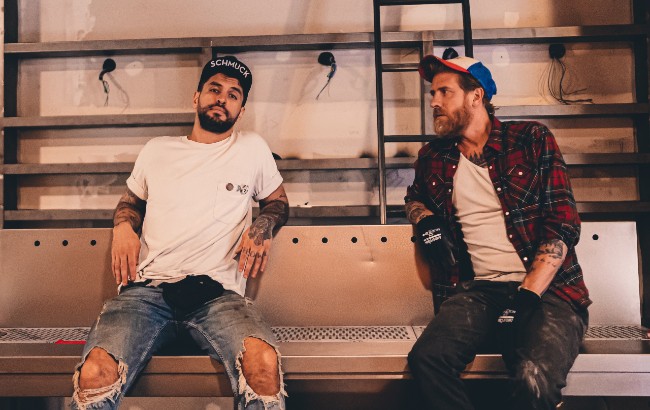 Aljaff isn't the only bartender to have expanded his business despite the challenges of the Covid‐19 pandemic. In London, Callooh Callay founder Richard Wynne opened a fourth bar this summer, the Duchess of Dalston, while agave spirits specialist Deano Moncrieffe has just welcomed his first guests at a second Hacha site in Brixton.
Meanwhile, Bellboy Group – known for the eponymous bar in Tel Aviv, Israel – was able to see through its ambitions to expand overseas and is scheduled to open Bellboy Bar in Berlin this month.
"From my experience, the bar scene in Berlin is still in a state of reopening, and has yet to recover to its strength," says Omer Gazit‐Shalev, director of business development, Bellboy Group. However, with annual on‐trade fair Bar Convent Berlin able to take place physically in October, Gazit‐Shalev believes it was the "booster" the local bar community needed.
Patrick Pistolesi, co‐founder of Drink Kong in Rome, has found it "very hard to cope with these restrictions", he confesses. He is not alone in feeling the Italian government did not do enough to financially support the on-trade while restrictions were in place.
"Things are getting back to normal now, but [the pandemic] almost destroyed my dream and the dream of all of our staff; it has been very hard to cope with these restrictions," Pistolesi says. "The bar scene in Rome is very effervescent. Consumers are very happy to come back. To get into public places here in Italy you have to be fully vaccinated, so people feel safer, plus, we are very strict with the safety of our guests."
Pistolesi, like much of the on‐trade, channelled his efforts into at‐home cocktails last year, and is one of the owners and founders of NIO Cocktails, ready‐to‐drink cocktail pouches that can be posted through the letterbox. "The only good thing the pandemic did, and I'm very sad to say this, is to make the whole RTD market a thing," he adds. "We were already doing well before, but people with more time on their hands had a chance to taste different brands and choose which one is the best – we did really well."
He says Europe is responding "very well" to NIO Cocktails. "The top country, though, is the United Kingdom," Pistolesi adds. "I would say one of the reasons is because they have the best bars in the world. They are used to good cocktails. Of course, we are opening worldwide – next up is the US and Asia."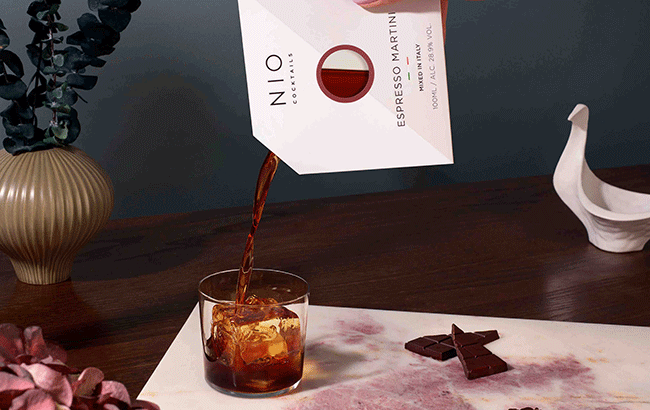 Cocktail culture
The UK is a leader of cocktail culture, as Pistolesi suggests – but that has not made the nation immune from the struggles of the pandemic. In the 15‐month period to June 2021, statistics from the UK Hospitality Quarterly Tracker in association with market researcher CGA showed Covid‐19 cost the UK hospitality sector £100.2 billion (US$140bn) in trading. Additional figures from a report commissioned by the Night Time Industries Association showed the UK night‐time sector has lost around 86,000 jobs due to the pandemic.
The negative impact of restricted trading environments has been compounded by no‐show bookings, which cost the UK sector £17.6bn annually, according to data from hospitality technology expert Zonal and CGA.
The UK is also lacking a united front when it comes to tackling the Covid‐19 pandemic. While England currently does not require consumers to show a 'Covid pass' before entering large‐capacity on‐trade venues, such as nightclubs, this is a legal requirement for people in Wales and Scotland.
Scotland's vaccine passport plan became legally enforceable on 18 October and requires nightlife venues that are open between midnight and 5am to ask guests for proof of vaccination to enter. The move has been vehemently condemned by trade body Scottish Hospitality Group. "The first weekend of the vaccine passports scheme has been one of unmitigated disaster – and that responsibility lies entirely at the door of the Scottish government," lamented Stephen Montgomery, the trade body's spokesperson. "The Scottish Hospitality Group has been warning the government for weeks that their vaccine passports scheme is not ready."
As staff shortages continue to put additional strain on the sector, one welcome piece of legislation was banning the 'shameful' practice of venues from withholding tips from employees. Many hospitality workers earn national minimum wage and rely on tips to boost their incomes. The rule change is expected to help approximately two million people in 190,000 businesses.
Kate Nicholls, CEO of UK Hospitality, said: "The hospitality sector, as it begins to rebuild after 18 months of restrictions and enforced closures, is already creating new jobs and driving the jobs recovery. Ensuring employees receive the tips they earn will further strengthen the sector's ability to create jobs and support the wider economic recovery."
Returning tourism will also give venues across Europe a much‐needed boost. For Milan‐based Officina Milano, this is incredibly important for the venue's future success.
"International guests are essential for us," stresses Giorgio Santambrogio, CEO of Officina Milano. "Half of our customers come from abroad and it's amazing to see how we became a destination bar, despite being in a private courtyard."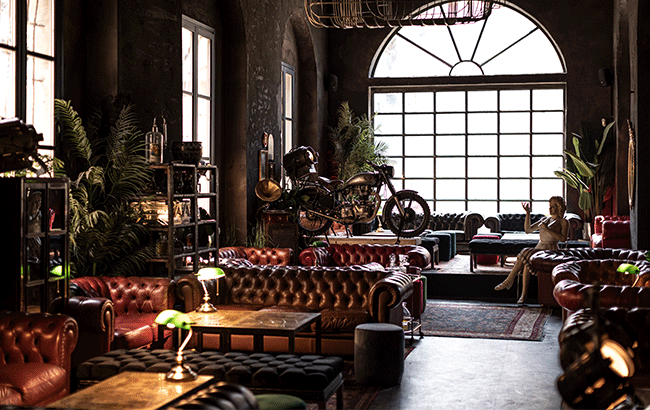 However, Two Schmucks' Aljaff says the pandemic showed him venues do not have to be wholly reliant on tourism seasons. "Before the pandemic, I'd say 'ah, fuck, we need it'," he explains.
"But afterwards, we adapted to work a lot with the locals and our neighbourhood. Pre‐pandemic, we probably operated at around 60% tourism, 40% locals. In the coming year, in 2022 and during winter, I'm hoping for more of everything – more travel, more people coming out. But this past year gave me confidence that tourism isn't a deal breaker. We can still manage and do this well enough if there's no tourism. We'll still have a good thing going."