Callooh Callay founder to open fourth bar
Richard Wynne, founder of Callooh Callay, is preparing to open a fourth venue in London, called The Duchess of Dalston.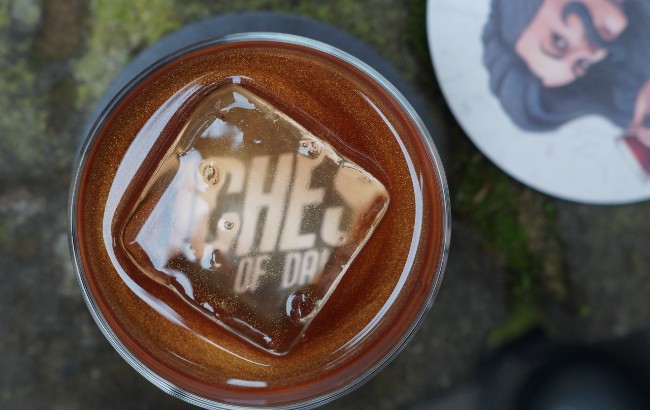 Set to open in July, the cocktail bar and brunch venue will join Wynne's existing portfolio of London venues: Callooh Callay Shoreditch, Callooh Callay Chelsea and Little Bat in Islington.
The bar has taken inspiration from the local neighbourhood and will incorporate home-grown ingredients from surrounding area, as well as produce linked to the community.
Nazareth Rodriguez, former Mahiki employee and Callooh Callay bartender, will lead the team of bartenders at The Duchess of Dalston.
Rodriguez will aim to bring a mix of Mexican culture and British eccentricity to the menu, which will change every few weeks and comprise up to 12 drinks at any one time.
Wynne said: "In creating The Duchess of Dalston, we've embraced the resources and the history of the Dalston area itself, whilst also bringing our own touch of personality and experience into the drinks menu.
"The result is a neighbourhood cocktail bar full of culture that perfectly complements the surrounding area and provides a welcome and friendly atmosphere where everyone is welcome."
Cocktails on the initial menu will include Ridley Me This, a 'long, refreshing' serve from Rodriguez, made with his own tepache recipe and named after Dalston's Ridley Road Market, where many of the ingredients are sourced.
The Duchess is the venue's take on a Gimlet, made with Hendrick's and Pink Pepper gins, Giffard Banane du Brésil liqueur, Tío Pepe Sherry, avocado leaf syrup and lemon.
The venue's food and drinks menu will also be available to order via Deliveroo, with options to order a selection of 250ml and 500ml cocktails, and small plates and brunch dishes from a food residency, which will be announced in due course.
For an in-depth interview with Richard Wynne, see the July 2021 edition of The Spirits Business magazine, out soon.