Ripple effect: supply chain issues hit the spirits trade
The combination of Brexit, the Covid-19 pandemic and other localised issues means the spirits industry worldwide is enduring major difficulties when it comes to supply chains, as Alice Brooker reports.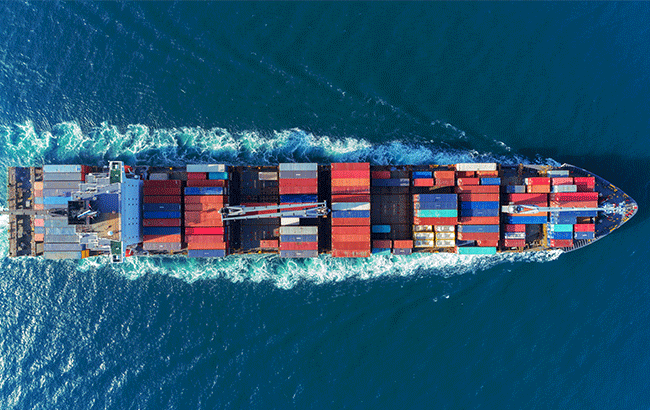 *This feature was originally published in the November 2021 issue of The Spirits Business magazine.
As doors of on‐trade venues hung up 'closed for service' signs over the past 18 months, pressure shifted to the off‐trade, which has been met with a storm of difficulties. With the hardships of Brexit and tariffs being imposed on spirits producers, the pandemic has also played a part in affecting the supply chain.
Currently reeling from a 'Covid hangover', the spirits industry is heading into the busy festive period while grappling with shortages. In the US, 'out‐of‐stock' labels have filled the shelves where popular bottlings once stood, and the state of Pennsylvania has enforced a sales ration on Hennessy Cognac, Jack Daniel's whiskey and Patrón Tequila.
There have also been worldwide delays in obtaining dry goods, such as packaging materials and shipping containers.
Meanwhile, companies responding to the obstacles presented by Covid‐19 has led to, in some cases, overstocking and a resulting lack of warehouse space.
Miles Beale, chief executive of the UK's Wine and Spirit Trade Association (WSTA), stated: "Every bit of the supply chain is under pressure. There are additional costs and pressures in getting goods from A to B.
"From liquids, to bottles to packaging materials and all the people involved in moving them, there is pressure that I haven't seen during my time at WSTA."
The Scotch Whisky Association (SWA) echoed Beale's words. A spokesperson said the pressures, for some in the industry, were "the worst they have ever known".
Material shortages
Jack Daniel's owner Brown‐Forman revealed its supply chain problems during a conference call for its fourth quarter of fiscal 2021.
The US corporation's executive vice‐president and chief financial officer, Jane Morreau, said during the call that "there's lots of transportation and logistics challenges that are ramping back up as the economy improves", notably "delays in rail service, container availability and trucking capacity in the US".
With regards to material shortages, disruptions in the steel industry have caused an obstacle in making hoops for barrels. More pressing, however, are the disruptions in glass supply. "That is certainly something that is really important to us and something that we are working closely on with our supplier now to get that resolved," Morreau said during the conference call.
David Ozgo, chief economist for trade body the Distilled Spirits Council of the US (Discus), highlights the shortage of HGV drivers across the supply chain. While this cannot be directly blamed on Covid‐19, but on the industry having an exceptionally high rate of driver turnover, problems have been worsened by the virus, as well as Brexit.
The driver shortage means there is "difficulty getting products to a warehouse", he said.
"If you want to stock up, there's a shortage of warehouse space because everybody is trying to do that. International shipments that should take 21 days are now taking 40. Domestically, shipments that should take a week are taking 10‐14 days."
Are some delays self‐inflicted? Chris Leggat, CEO of Scotch whisky bottler Douglas Laing & Co, said delays are longer because people are overstocking and "producing more than they normally do".
But how much blame can be placed on the pandemic? Spirits industry professionals have repeatedly referred to weathering a 'perfect storm' in the supply chain: experts mention Brexit, rising energy prices, and the imposition of tariffs in the US, as well as issues in the international freight transport sector, and expertise troubles with regards to solving labour shortages.
Pressure on the supply chain to service the off‐trade certainly can be attributed to the pandemic, however.
Oliver Chilton, head blender at Elixir Distillers, said "demand for good‐quality whisky and rum has never been higher", and that a "huge increase in demand for premium spirits has led to backlogs at bottling halls across Scotland".
Leggat added that more people are consuming whisky at home during the pandemic, and Leanne Cunningham, chief financial officer at Brown‐Forman, said demand is even higher because "consumers are treating themselves to the everyday luxury of the spirits category".
In some cases, brands have managed to adapt to the changes, responding well to supply chain issues.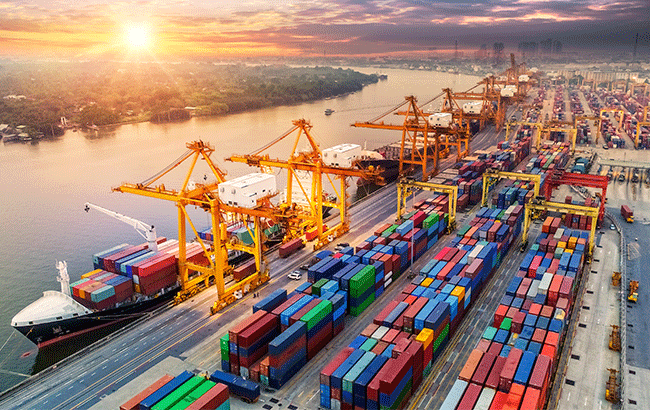 Online tastings
Douglas Laing moved nearly 40% of its total inventory from warehouses in the Middle East and Africa to Europe, to service customers "in a timely manner", added Leggat. The Scotch whisky bottler wanted to ensure its "own supply chain was ready". As consumer purchasing went online, it ensured its direct‐to‐consumer e‐commerce business was reliable.
Also, when global events were cancelled, Leggat "made sure its sales and marketing team were innovating, and doing online tastings".
Other brands have also looked to adapt. Beale noted the WSTA has seen certain retailers in the supply chain "moving smaller loads" of goods due to a shortage of HGV drivers in the UK, as well as retraining staff "to drive the smaller trucks, not HGVs".
Yet the lack of support offered during the pandemic is exacerbating supply chain problems.
"We need to see more support manifested at home," SWA's spokersperson said. "Supportive tax treatment for Scotch and not increasing the spirits tax burden will be critical if the industry is to bounce back from the effects of the past two years."
Meanwhile, Beale said the furlough scheme alleviated pressure on the hospitality sector, yet this support was "never made available to anyone in the supply chain", and this lack of support is "most difficult for our smaller businesses".
Indeed, it is crucial to compare bigger corporations with smaller independent companies when looking at the supply chain struggles.
Beale stated that "everything bites harder for small‐ and medium‐sized enterprises (SME) than it does for larger organisations", as SMEs have less capital. They are finding the issues "particularly difficult", especially in competing against major corporations such as Brown‐Forman, which, according to Cunningham, aims to get suppliers to "prioritise" the company.
Ozgo explained that because larger distillers have wider portfolios, they can simply build a marketing campaign around more domestic products, rather than international ones.
Furthermore, a smaller company will see its supply chain dry up faster: "If you're a small craft guy, you're always looking for the best price, which may mean purchasing from excess capacity," Ozgo added. "When there's no excess capacity, your supply chain has effectively dried up."
However, Chilton, of the small family‐owned Elixir Distillers, considered Covid‐19 to be a "fantastic catalyst for creation".
"It's a chance for us to compete with larger companies," he said.
"We are able to be flexible and change our strategy. It can be frustrating when bigger companies buy up large quantities of dry goods, but for us it is just an opportunity to find new ways of making great products."
However, the SWA emphasised the "significant impact" smaller firms are experiencing. "Smaller companies are beginning to feel the squeeze on their businesses, which in turn will impact investment, growth and job opportunities," the spokesperson said.
Positive results
Surprisingly, supply chain delays, either caused or exacerbated by the pandemic, have yielded positive results in some cases. Leggat noted how supply chain issues have accelerated the industry's green awareness.
"Companies are considering packaging they actually need," he said. "Maybe this is an opportunity to use less packaging. We're certainly seeing the race to net zero being accelerated by supply chain.
"Likewise, distillers are looking locally at sustainable efforts through energy and people are buying local, more premium bottles. The pandemic may have a great impact on the sustainability message."
The kinks in the supply chain are indisputably hitting all sizes of companies in the spirits industry, and as the festive period nears there is a general apprehensiveness about the increased pressure on producers. Current obstacles are not all Covid‐related, but the crisis has certainly brought the lack of government support worldwide to light. With echoes of the troubles falling harder on the smaller, independent firms, the future is looking hazy for some.
All the same, with business models adapting to a world of e‐commerce, and sustainability being given more attention, it could be argued that the pandemic has created a new business model.
Its permanence is questionable, however, and is perhaps dependent on businesses receiving the help they need.