Hottest bar openings in June 2021
By Kate Malczewski
From a 1980s-inspired dive bar in Brooklyn to a Prohibition-style drinking den in London, these are the most exciting venues to launch last month.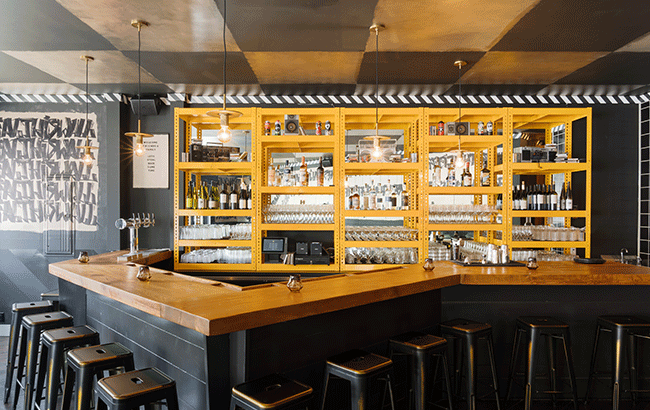 As restrictions continue to ease and the hospitality industry steadily regains momentum in Europe and the US, a variety of new bars have entered the scene – and the venues in this round-up are not to be missed.
Barcelona was graced with two excellent new openings last month, including the long-awaited Sips from bar experts Marc Álvarez and Simone Caporale.
Meanwhile, one of Europe's oldest cocktail bars unveiled an outpost in Cannes, and London gained a 1920s-themed bar complete with a blackjack room and a list of vintage serves.
Take a look through our gallery to find out more about the hottest bars that opened in June.
Which new bars caught our eye last month? Find out in our round-up of May's best openings.
Fat Schmuck, Barcelona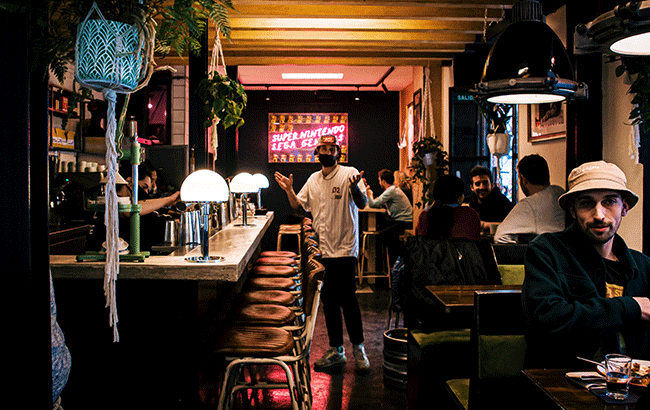 The team behind Barcelona bar Two Schmucks have converted their terrace pop-up to an all-day dining and drinking concept called Fat Schmuck.
The new restaurant boasts 110 covers and serves up American comfort food with a pan-Asian influence – think creative dishes like fried chicken and waffles with palm sugar toffee butter, or a Sherry- and mustard-glazed octopus tentacle with spicy relish nestled in a brioche hot dog bun.
Meanwhile, the cocktail list focuses on long serves and drinks on tap, including an Aperol Spritz made with tarragon-infused Aperol and cava, and the Dill & Fizz, a carbonated mix of Suze, pisco, fino Sherry, anise, dill and citrus.
Harry's Bar, Cannes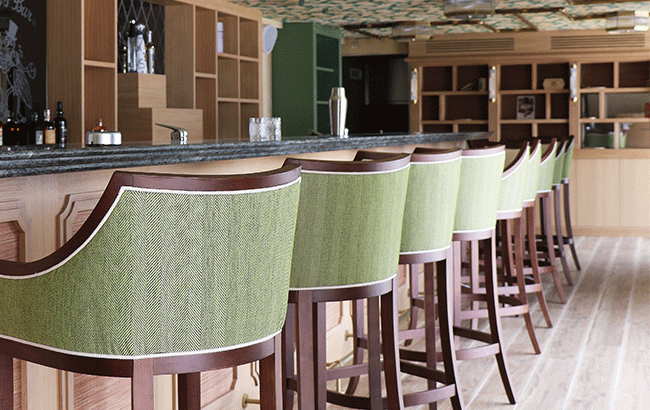 Parisian institution Harry's Bar has opened an outpost in Cannes, France.
Franz-Arthur MacElhone, great-grandson of the bar's founder, Harry MacElhone, is a resident of Cannes, and chose to set the bar in the newly renovated Port Canto marina. While the original Paris venue claims to be the birthplace of classic cocktails such as the Bloody Mary, the new bar will focus on Cuban cocktails.
Nocturne, London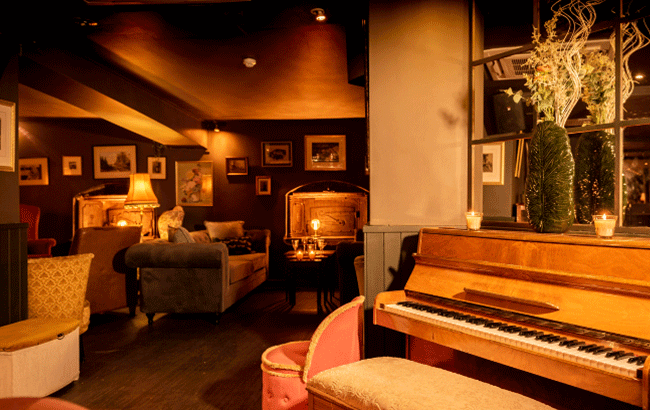 Hospitality veterans Steve Pineau and Xavier Rousset MS have launched Nocturne, a 1920s-style bar in South Kensington.
Tucked away underneath Old Brompton, the duo's wine and cheese bar, the new drinking den boasts a three-pronged menu with sections for vintage, pre-Prohibition and Prohibition-era serves. The space is decked out with a piano and vintage decor, and a blackjack and poker room is also available for hire. And thanks to Old Brompton upstairs, Nocturne also offers a standout selection of wines and cheeses.
Thief, Brooklyn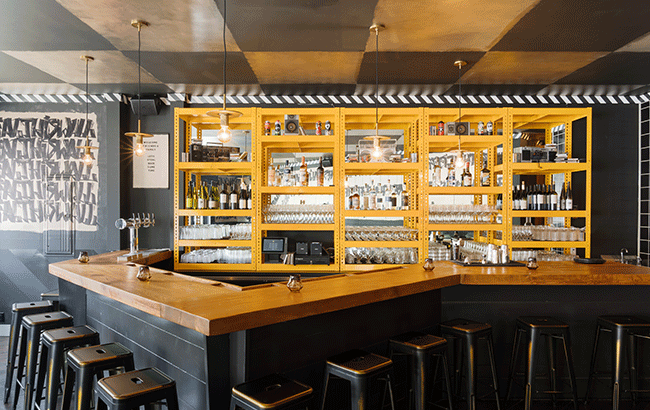 A new 1980s-themed bar has opened its doors in Williamsburg, Brooklyn, courtesy of John McNulty, veteran of the Cocktail Kingdom Hospitality Group.
Thief aims to marry the atmosphere of a dive bar with an upscale drinks selection. The 50-cover space is decorated with flyers from punk and hip-hop shows to channel the nostalgia of of New York City in the 80s. Meanwhile, the cocktail programme, created by head bartender Victor Everitt, focuses on simple yet refined serves such as Summer Nights, an Old Fashioned riff with reposado Tequila, orange bitters and peaches. The bar also provides a menu snacks and small plates, and has a takeout window.
Sips, Barcelona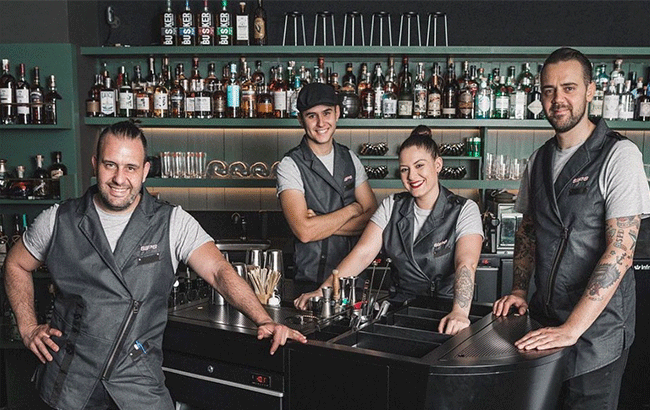 Bartenders Marc Álvarez and Simone Caporale have finally unveiled Sips, their new 'drinkery house', after the project was delayed due to Covid-19.
The venue serves cocktails, wines and beers, with an equal emphasis on each category. Instead of a bar, the space has a central work station where the team crafts its whimsical serves.