UK govt to overhaul 'shameful' tipping practices
By Nicola Carruthers
The UK government will introduce legislation to ban venues from withholding tips from employees, a move that has been criticised for being delayed by five years.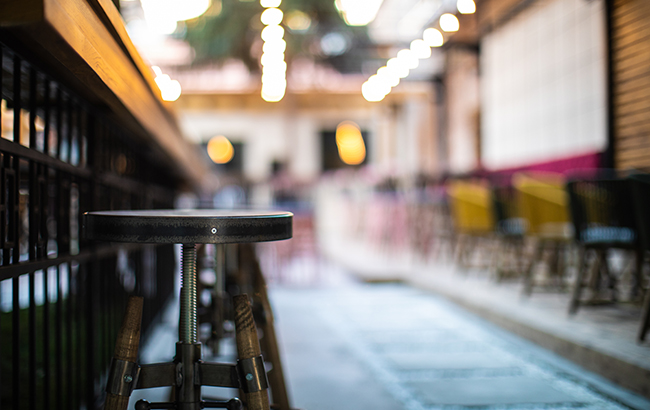 The government said its move to overhaul 'shameful' tipping practices in the industry will help around two million people across 190,000 businesses.
Many hospitality workers earn national minimum wage or national living wage, and rely on tips to boost their incomes, the government said.
Furthermore, research has shown that businesses that add a discretionary service charge on bills are pocketing part or all of these service fees.
The move towards a cashless society as a result of the pandemic has boosted card payments and made it easier for venues to keep tips, the government said. Card gratuities now make up 80% of all tipping in the UK.
Businesses who receive tips by card currently have the choice of whether to keep it or give it to workers.
Labour markets minister Paul Scully said: "Unfortunately, some companies choose to withhold cash from hardworking staff who have been tipped by customers as a reward for good service.
"Our plans will make this illegal and ensure tips will go to those who worked for it. This will provide a boost to workers in pubs, cafes, and restaurants across the country, while reassuring customers their money is going to those who deserve it."
The new law will include: an obligation for all employers to pass on tips to staff without any deductions, a Statutory Code of Practice that stipulates how tips should be distributed to ensure fairness and transparency, and new rights for workers to request an employer's tipping record, allowing them to make a credible claim in an employment tribunal.
'Shocking' delay
However, Unite, the largest union for hospitality workers, criticised the government for delaying the legislation.
Unite general secretary Sharon Graham said: "It's shocking that this group of mainly young workers has had to wait five years for government action to tackle the tips scandal. We will continue to challenge abuses in the workplace and Unite will keep fighting to improve the jobs, pay and conditions of the hospitality workforce."
Based on a survey of its Pizza Express members, Unite claimed waiting staff were losing £2,000 (US$2,740) every year in gratuities, equal to an estimated £10,000 (US$13,700) since the government's announcement in 2016 to tackle unfair tipping practices.
Unite national officer for hospitality Dave Turnbull said: "We are pleased that our calls for a code of practice have been heard, but such a code must not leave workers open to abuse of unfair distribution systems such as at Pizza Express where tips are being used to subsidise wages of workers in a disproportionate way."
Unite said it "should be closely involved in the discussions which develop this statutory code".
Turnbull continued: "We regard this as a first step to stamping out the long hours culture and exploitative working environment that bad employers have got away with for far too long in the UK hospitality sector."
'Strengthen' hospitality jobs
Kate Nicholls, CEO of UK Hospitality, said: "The hospitality sector, as it begins to rebuild after 18 months of restrictions and enforced enclosure, is already creating new jobs and driving the jobs recovery. Ensuring employees receive the tips they earn will further strengthen the sector's ability to create jobs and support the wider economic recovery.
"For hospitality businesses, though, customers tipping with a card incurs bank charges for the business, and many also employ external partners to ensure tips are fairly distributed among staff.
"With restaurants, pubs and other venues struggling to get back on their feet, facing mounting costs and accrued debts, we urge the government to continue to work closely with the sector as it introduces this legislation to ensure this works for businesses and employees."
In October 2019, a new association was created to monitor and accredit tipping practices in the UK after research found that just 31% of businesses share 100% of gratuities with staff.