No-shows: the problem 'killing' bars
No-shows are devastating the on-trade, especially at venues having to run at reduced capacity because of social distancing. Clinton Cawood examines what measures are being taken to counter the problem of guests not turning up.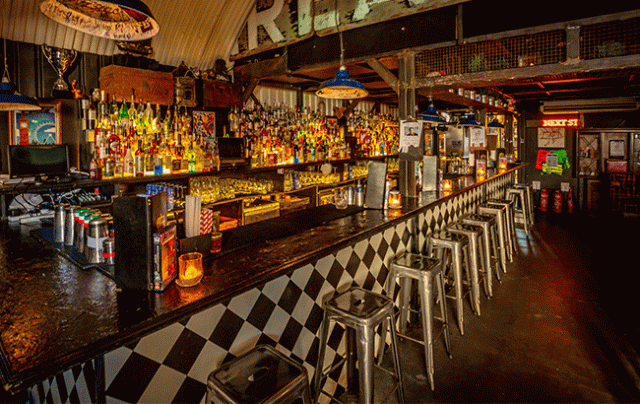 *This feature was originally published in the September 2021 issue of The Spirits Business magazine.
No one likes a no-show. For a hospitality operator, it's an inconvenience at best, not to mention impolite, but it has practical and financial implications too.
In a world still plagued by Covid-19, it has the potential to be crippling. Bars in particular have become more reliant on bookings than ever before, and therefore more at the mercy of no-shows.
When the world was still coming to grips with the many effects of the pandemic in May 2020, Paul Schulte of Sydney's Prince of York shone a light on the negative impact of no-shows in an article for The Guardian. In a venue with reduced capacity, the party of 10 that didn't show up one night accounted for 100% of revenue – not to mention the waiting list of people that could have taken their place.
In the UK, the impact of no-shows on the trade is being increasingly recognised. In July last year, Abi Dunn of hospitality recruitment business Sixty Eight People, and Antonia Lallement of Gusto Italian launched the #nomorenoshows campaign in the UK. It resulted in 12 million Twitter impressions and a national billboard campaign, and led to the creation of a free course on the subject from hospitality industry education provider CPL Learning.
CGA, which reported in July that year that one person in six had failed to fulfill a reservation, either cancelling or not informing the venue at all, found an improvement by the end of that month.
Compared with 24% no-shows in the week starting 13 July, that figure was 22% for the week starting 27 July. Better, but still a significant percentage of people not turning up for their reservations.
"Did we have long-term impact? I don't know," said Dunn, in a blog post a year after the #nomorenoshows campaign. "It breaks my heart to see people still struggling with the issue and customers still misbehaving."
For most restaurants, bookings have always been a fact of life, but the pandemic has forced bars to become more reliant on them too, accompanied by all of their downsides.
"After 18 months of closures and severely disrupted trading, businesses cannot afford no-shows," says UK Hospitality chief executive Kate Nicholls.
Juan Yi Jun, founder and head bartender at Singapore's No Sleep Club, says: "The price of a seat nowadays is a lot higher than before. With social distancing rules in place our capacity is now a quarter of what it used to be. We didn't take reservations before Covid, but we've had to now so that we can efficiently fill up the venue and maximise each table. When there's a no-show, that not only takes a seat away from someone else, it also affects our potential revenue."
More no-shows
Vivian Pei, co-founder of the Singapore Cocktail Bar Association, reports that, anecdotally, there are more no-shows than ever before. "Due to restricted numbers, some people will make more than one reservation but then not bother to inform the place they are not going to," she says.
Bars in Australia are also coming to terms with an increased reliance on bookings, and no-shows as a result. "With the capacity restrictions, many bars had to rely on bookings for the first time," says Justine Baker, the country's Night Time Industries Association chair. "Bars are now facing the challenges of the restaurant industry where a 9% no-show rate was standard before Covid."
As London Cocktail Club founder JJ Goodman puts it: "No-shows are killing us."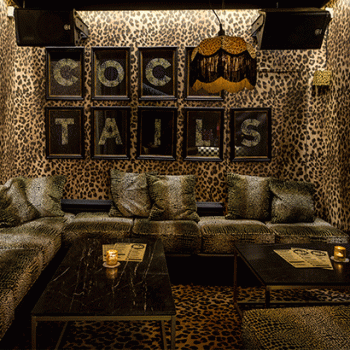 Aaron Wall, co-founder of London's Homeboy bars, has noticed a change as awareness has increased. "I do feel like the more that this issue is being highlighted the more guests are trying to let you know they can't make it," he says.
Baker has seen similar in Australia. "One of the positives of the pandemic for our industry is that customers have really understood the value of the hospitality industry – the slim margins, the extreme impact of the lockdowns," she says. "As a result we have seen fewer no-shows."
In a statement this year, Karl Chessell, CGA's business unit director, hospitality operators and food, Europe, the Middle East and Africa (EMEA), said: "It's a tricky problem to solve, but bookings are going to be at the core of operations for a long time to come. Venues may need to consider and communicate new policies around their reservation terms, and make it as easy as possible for people to cancel so they can reallocate valuable space."
For reservation service Open Table, the latter is a priority. Having opened up its service to UK pubs and bars last summer, the service is now introducing a tool to allow venues to tag potential no-show guests, send reminders, and facilitate cancellations or changes to bookings. "Venues that have the feature enabled can also use our new direct messaging tool to quickly and easily communicate with guests to reconfirm a reservation," says Lucy Taylor, Open Table vice-president EMEA. In addition, those not showing up for Open Table bookings four times in the course of a year are prohibited from making bookings on the site.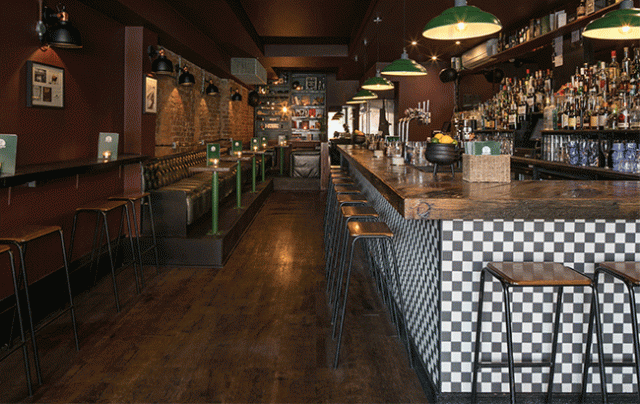 Policy changes
But for many bars, further changes to their policies have become inevitable. "We were vocal last year about deposits not necessarily being the answer for all, for multiple reasons, yet this process has become commonplace," says Dunn.
No Sleep Club is among those now taking deposits of SGD$20 (US$15) per head, slightly less than the price of a drink. According to Pei, some customers in Singapore are pushing back against the growing number of bars implementing this. "Certain customers go as far as threatening to go elsewhere when faced with the thought of putting a deposit down. It really puts bars in a tricky position."
For Homeboy, the solution is card authorisation to take £10 per head in the event of a no-show. Wall says: "It would be great to explain this to guests a little more. It's not a deposit, and no money is taken. It simply authorises us to charge if you don't show up."
"Deposits are time consuming, as you have to process the transaction as well as return it, while card authorisation is more a threat of taking money," says Goodman. "Ticketing – selling the first drink in advance – is certainly my favourite, and gets the best results."
While consumer behaviour hopefully continues to change for the better, it's no wonder that bars are exploring every avenue to ensure they're not left out of pocket.