Two Schmucks team to open Lucky Schmuck
By Melita Kiely
The team behind Barcelona-based bar Two Schmucks is set to launch a third site, called Lucky Schmuck.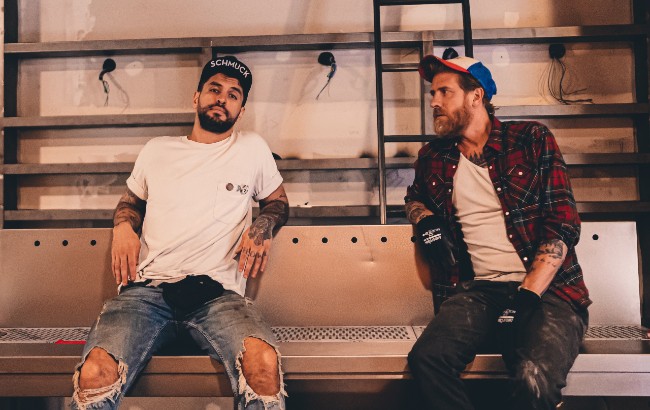 The new venue will join the original Two Schmucks bar and its sister site, the Fat Schmuck restaurant. It will host a soft launch this Saturday before the grand opening on Thursday 28 October.
Lucky Schmuck will be situated in the same street as Two Schmucks and Fat Schmuck, located in the El Raval neighbourhood in Barcelona, Spain.
Designed to be a dive bar with a karaoke room, Lucky Schmuck will not be focusing on table service, meaning there will be room to accommodate up to 100 guests.
Guests can expect to find bright neon lights inside the bar, retro American diner-style booths and a wooden home-style bar, complemented by baby pink and blue-tiled floors, and black vinyl padded walls. The karaoke room towards the back of the bar will have room for 10 guests.
Lucky Schmuck will offer five cocktails on tap, alongside a Frozen Irish Coffee. The food offering will take its lead from classic American comfort food, such as burgers, hot dogs and deep-fried burritos.
The addition of the two new sites has taken the Two Schmucks team from five members of staff, including founder Moe Aljaff, to 35 employees, including creative directors Juliette Larrouy and Pom Modeste. Aljaff, Larrouy and Modeste will oversee the new venue.
Aljaff said: "When all this [the pandemic] happened, we said we can give up on the industry, listen to the noise, the people saying 'it's over, it's not coming back, Zoom is the new thing', or we could double down. And that's what we're doing.
"We put all our chips on the fact that when this comes back, it's going to come back with a boom. That was the bet, that's what we put our money on.
"It turns out, what we've seen so far is we're doing higher numbers than ever before. We're working to create this ecosystem on this street between the different bars and restaurant."
Fat Schmuck
Fat Schmuck opened as a pop-up on 24 December 2020, before moving permanently into its current site in May this year. The outside terrace has room for around 50 people, with space for 40 guests inside.
The beverage menu offers long drinks and Spritzes, including between 12 and 16 cocktails on tap. Examples include the Not a Paloma cocktail, a carbonated drink based on buttered Tequila, mezcal, pear eau-de-vie and grapefruit, seasoned with a tajim rim.
Meanwhile, Strawberry Kush comprises strawberry-infused white rum, Sichuan pepper, mint, cardamom, citrus and sparkling wine.
Aljaff founded Two Schmucks with friend and former business partner AJ White in 2017. White departed the business in 2020, when Aljaff created the Schmuck or Die hospitality group, parent company of the three venues. James Bligh (pictured above) has also joined as a business partner.