Hospitality campaign highlights cost of no-shows
By Alice Brooker
New research has revealed that guests not showing up for hospitality bookings costs the UK sector £17.6 billion (US$24.2bn) each year.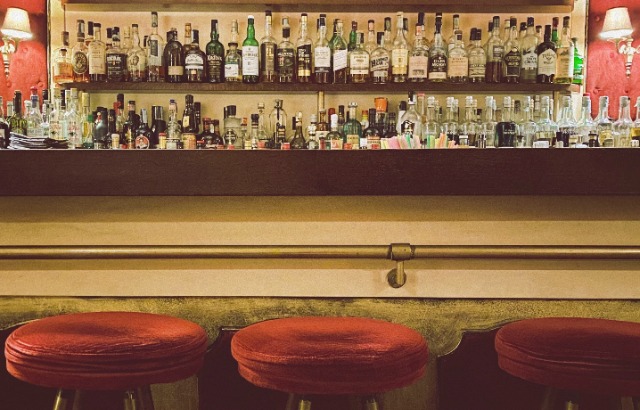 Since the hospitality sector reopened in April, one in seven people have not turned up to their reservations at bars, pubs and restaurants, according to data from hospitality technology expert Zonal and market researcher CGA. The figures were taken from a sample survey of 5,000 British consumers.
With no-shows costing the UK hospitality industry billions of pounds per year, businesses including Zonal, CGA and trade group UK Hospitality have unveiled the Show Up For Hospitality campaign, which aims to educate consumers and encourage conversation online with the hashtag #ShowUpForHospitality.
Olivia FitzGerald, chief sales and marketing officer for Zonal, said: "We have launched the #ShowUpForHospitality campaign to highlight the impact no-shows have on our industry as well as to showcase how important it is to support hospitality businesses as they begin to rebuild. The knock-on effects caused by no shows are considerable.
"Staffing and stock levels are left seriously compromised in addition to the lost revenue for a table that could've been taken up by other willing guests, and all this comes with a significant cost to hospitality businesses.
"Pubs, bars and restaurants play a vital role in our communities and it's important we continue to support them after this challenging time. While the pandemic has prompted a new found appreciation and understanding of hospitality among many consumers, there is still more to be done in encouraging them to always honour their booking or tell the venue in advance."
"Younger customers particularly responsible"
The research also revealed that one in eight people are more likely to not turn up to a restaurant or bar booking now than they were before the pandemic, with the younger population being the worst offenders.
Those aged 18-34 were found to be most likely not to commit to their bookings, with over a quarter (28%) not honouring reservations made, compared to only 1% of those aged 55 plus.
However, this could be due to younger adults' tendency to book more often, as nearly three quarters of 18-34 year olds have made a booking since April, compared to only half of those aged 65 plus.
UK Hospitality's chief executive Kate Nicholls said: "No-shows have been a blight on the industry for many, many years, but with tens of thousands of hospitality businesses in such a fragile state following prolonged periods of closure and heavily restricted trading, they are currently deeply damaging to venues.
"Our pubs, bars and restaurants deserve our support and it's encouraging that this research shows there is a growing realisation among customers of the need to honour their booking or let the venue know they can't make it. But it also highlights the fact that no shows still happen far too often, with younger customers particularly responsible, and that really can't go on.
"We need a revitalised relationship between venues and their customers – and for people to be supportive and respectful of these businesses as they rebuild from the pandemic."
Read more about the campaign by visiting showupforhospitality.org.
The campaign pack can be downloaded at zonal.co.uk/show-up-for-hospitality.
UK Hospitality and the British Institute of Innkeeping (BII) recently called for a 'wide-ranging' reform of the business rates system, which puts an 'unfair burden' on venues.