White Claw wins Supreme Brand Champion 2021 title
The Spirits Business has named hard seltzer producer White Claw as its Supreme Brand Champion for 2021.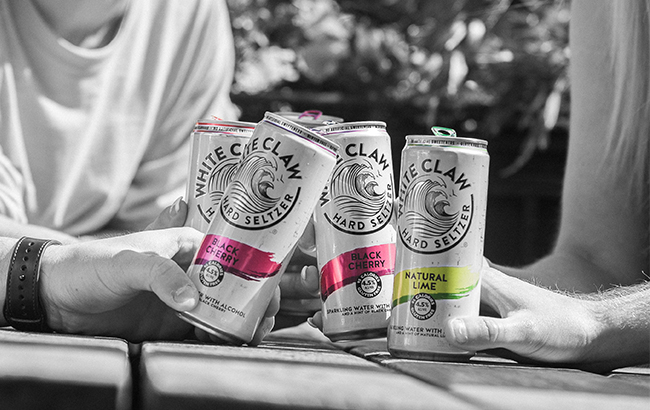 The growth of hard seltzers, led by category giant White Claw, has been phenomenal. The brand has become synonymous with the success of the category. Since its launch in 2016, it has witnessed triple‐digit growth every year, and now sells 58.5 million nine‐litre cases a year as of 2020.
White Claw sits comfortably in the second‐place spot on our top 150 list, but if it continues at this rate, it could overtake the world's biggest‐selling spirit, Jinro, in the coming years. In a year where brands struggled to grow sales due to Covid‐19, White Claw soared, securing the title of this year's Supreme Brand Champion.
Davin Nugent, CEO of Mark Anthony Brands, said: "We've been very fortunate with White Claw since we launched it in 2016. The brand has really connected with the consumer who is looking for a refreshing alternative to the drinks that are available or traditionally have been available within the alcohol market."
The health and wellness boom has helped White Claw's sales, Nugent says. The product is low in calories and has an ABV of between 4.5% and 5%, depending on the market.
The US is where the brand reigns supreme, with White Claw recording triple‐digit growth every year in the market. "If the seltzer category in the US is worth US$4.7 billion, then we have a value share of just shy of 50% of that," says Nugent. "There's about 160‐plus competitors in that market."
Since its launch, White Claw has entered markets such as the UK, Australia and Canada. This year, the brand will appear in more countries, including Austria, Finland, Switzerland and Germany.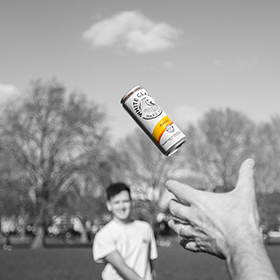 STANDOUT MARKETS
Nugent notes that Canada and Australia were the "standout markets in 2020". He says: "Canada was already a large hard seltzer market, and we're the largest hard seltzer brand there in a market of 120 brands". Since launching in Australia in October during its warmer months, White Claw sold more than a million cans in its first week. The brand is also leading the category in the UK and Ireland, as well as the Netherlands, where it launched late last summer.
When it comes to marketing, Nugent says the focus has been on delivering "brand awareness and communications through digital channels".
He says: "A huge amount of work was put into our social platforms and digital because that's where the consumer is. In the US alone last year there were over 4.3bn impressions on social media, which is an incredible amount of communication about the brand and love for the brand. It just reflects how much people have really tapped into the brand and what it represents."
Last year, the firm also invested more than US$250m in opening a new facility in Arizona to meet "explosive demand" for White Claw. The facility was completed in 'rapid time', and will be followed by a new US$400m 'state‐of‐the‐art' production site in Pineview Industrial Park in Richland County, South Carolina. The site claims to be one of the largest breweries to be built in the US for more than 25 years. The more than one million‐square‐foot site will be constructed at 'record speed', and is due to be operational this summer.
Nugent says the company will open sites on "a needs basis" but "we're very well served with our production network".
"It's all about the quality of our product, and the ability to deliver it as quickly as possible into those markets."
Nugent notes the opportunity for hard seltzers to tap into beer and cider occasions, which has led the company to launch new multi‐pack formats, including a four‐pack and six‐pack, to compete in those occasions. New variety packs will be launched in the UK, Ireland and the US.
The company intends to focus on delivering flavours to the consumer based on research and trends, says Nugent. "As a business we put flavour at the centre of everything we do. That needs to be approached carefully because it's not a flavour conveyor belt, bars and retailers only have a certain amount of shelf space."
NEW INNOVATIONS
In the US, the brand has released two new innovations, White Claw Hard Seltzer Iced Tea and the higher‐ABV variant, Surge, at 8% ABV. Nugent notes that Surge has been "incredibly well received in the US" and has seen more than a billion social media impressions over its launch. Surge comes in two flavours: blood orange and cranberry.
White Claw Hard Seltzer Iced Tea, meanwhile, comes in a 12‐can variety pack with four tea flavours – lemon, raspberry, mango and peach. "We will see how these products develop over the course of the year, then further innovation will be brought into other markets as we progress," adds Nugent. The brand also unveiled its popular mango flavour in the UK. White Claw kicked off its "ambitious" global expansion plans this year with the launch of its first marketing campaign, called Let's White Claw. It debuted in the US in April, and will roll out to other markets over the coming months. The Let's White Claw campaign features a mix of film and music creators from around the world, who have been recruited to show everyday moments.
Nugent adds that the firm's focus will be on educating consumers on hard seltzers: "Just because it's been enormously successful in the United States, doesn't mean that it will be that way in every single market. As we enter into every market, we have to educate people about what a hard seltzer is.
"We do believe that hard seltzers will be here for the long term; it's a new category that has huge long‐term potential. But in each market we have to do the introduction, we have to do the education and establish the credentials."
The Spirits Business' full Brand Champions 2021 report is available to view here.