The world's best-selling Scotch whiskies
By Kate Malczewski
The past year presented numerous obstacles for the spirits industry, and Scotch whisky felt these challenges in full force. In our top 10 ranking, we reveal how the category's biggest-selling brands fared.
Scotch whisky producers faced a difficult year in 2020. The combination of the Covid-19 pandemic and the punitive 25% tariff in the US saw the category's export value drop by 23% to £3.8 billion (US$5.3bn), according to the Scotch Whisky Association. Meanwhile, export volume was down 12.6% from 2019.
The performances of the world's biggest brands reflected the year's challenges, with only one of the category's 10 best sellers reporting growth.
Still, the top two brands in our ranking remained the same as in 2019, despite suffering significant losses.
Earlier this month, we released our Brand Champions 2021 report outlining the sales of the world's biggest spirits brands. Based on our findings, we're counting down the biggest-selling Scotch whiskies on the market now.
Click through the following pages to discover the top 10 best-selling Scotch whisky brands of 2020, listed in order of their nine-litre-case sales.
Data listed is to one decimal place for ease of reading, but the percentage changes are based on the full data supplied to The Brand Champions 2021 report.
10. J&B
2020: 2.3m
2019: 3.0m
% change: -23.3%
Place last year: 7
Sales of J&B plummeted by nearly a quarter in 2020, sending the whisky down in our ranking by three places compared to 2019.
The Diageo-owned brand is a blend of 42 Scotch whiskies. In 2018, wine and spirits merchant Justerini & Brooks, the maker of J&B, reclaimed in-house distribution of the Scotch after a 21-year break.
9. Dewar's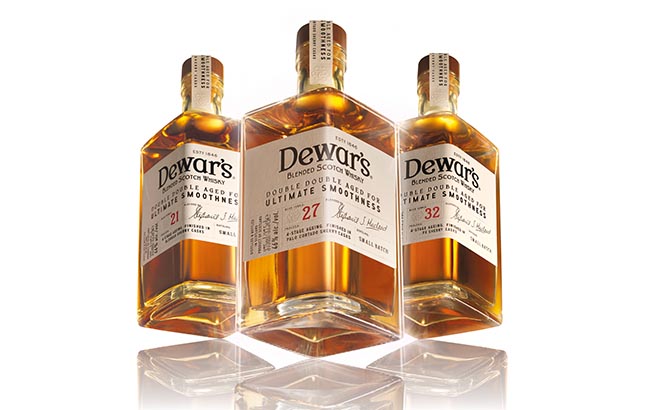 2020: 2.6m
2019: 3.0m
% change: -12.4%
Place last year: 6
Dewar's impressive performance in 2019 earned it the title of Scotch Whisky Brand Champion in last year's report, but it did not fare so well in 2020, as the Bacardi-owned blended Scotch saw a 12.4% decrease in sales.
In November 2020, the brand launched a marketing campaign that focused on its connection to sport. It recently became an official partner of the US Open golf tournament, and debuted a 19-year-old whisky to celebrate the collaboration.
8. Label 5
2020: 2.6m
2019: 2.7m
% change: -0.8%
Place last year: 9
Label 5 saw a 0.8% decrease in volume sales in 2020, but managed to jump one spot in our ranking relative to the other brands on the market.
In 2019, La Martiniquaise-Bardinet revamped the blended Scotch's bottle design to enhance its 'modernity and impact'. Last year, the brand sought to appeal to drinkers with the launch of its first single grain expression, which was finished in ex-Bourbon barrels.
7. Willam Peel
2020: 2.8m
2019: 2.8m
% change: -1.4%
Place last year: N/A
Blended Scotch whisky William Peel posted a slight drop in sales in 2020, declining by 1.4%.
The brand's owner, Paris-based Marie Brizard Wine & Spirits, managed to deliver an organic sales increase of 2.5% in 2020, and reported that William Peel 'held up relatively well over the year' in the hotel, restaurant and catering channel.
However, the group's sales slid 6.9% in the first three months of 2021 as on-trade closures in Europe affected exports.
6. Black & White
2020: 2.9m
2019: 2.8m
% change: 2.1%
Place last year: 8
The only brand to experience growth in this year's top 10 is Diageo's Black & White, increasing its volume sales by 2.1%.
According to Diageo's financial results for the last six months of 2020, Black & White reported a triple-digit boost in Colombia and Venezuela, and double-digit growth in Mexico, and the Caribbean and Central America region.
Earlier this month, Diageo struck a 'benchmark' three-year wage increase deal with trade union Unite Scotland. The agreement aimed to ensure that the pay of workers in the spirits giant's Scotch distilleries does not fall below the cost of living.
5. Chivas Regal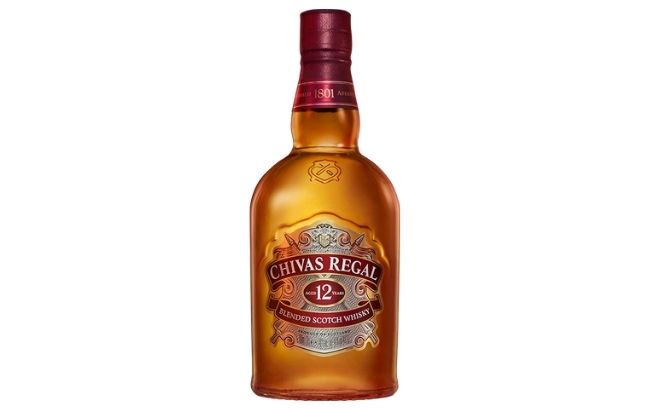 2020: 3.2m
2019: 4.4m
% change: -28.5%
Place last year: 3
Pernod Ricard's Chivas Regal whisky suffered a sales drop of more than a quarter – the largest decline of any brand in our ranking.
In Pernod Ricard's last six months of 2020, the blended Scotch brand declined by 16%, primarily due to travel retail and trade restrictions in Japan.
After reporting a 9.5% organic sales drop in 2020, the French firm recently raised its profit forecast for fiscal 2021 to 16% due to the acceleration of the on-trade.
4. William Lawson's
2020: 3.3m
2019: 3.3m
% change: -0.6%
Place last year: 5
A stablemate of Dewar's in the Bacardi portfolio, blended Scotch whisky William Lawson had a relatively consistent performance in 2020, recording a 0.6% decrease in sales.
India is a key market for the brand, and it exclusively launched a 13-year old expression there earlier this year.
3. Grant's
2020: 3.6m
2019: 4.2m
% change: -14.1%
Place last year: 4
William Grant & Sons' Grant's brand climbed one spot in our ranking despite suffering a 14.1% drop in sales last year.
The blended Scotch brand massively revamped its range in 2018, and claims to be the only blended whisky producer to have its own stillman, cooper and master blender working in the same place.
2. Ballantine's
2020: 7.0m
2019: 7.7m
% change: -9.6%
Place last year: 2
The second Pernod Ricard-owned brand in our top 10 is Ballantine's, which saw sales fall by 9.6% while maintaining its second place spot in our ranking.
The blended Scotch brand's sales fell by 12% in Pernod Ricard's second half of 2020 as a result of 'exposure to travel retail Asia on Prestige range and Spain on Premium range'.
Over the past year, Pernod Ricard has made several high-level appointments, bringing on Lani Montoya as chief human resources officer, North America; Anne-Marie Poliquin as group general counsel; and John Barrett as senior vice president, chief commercial officer, North America.
1. Johnnie Walker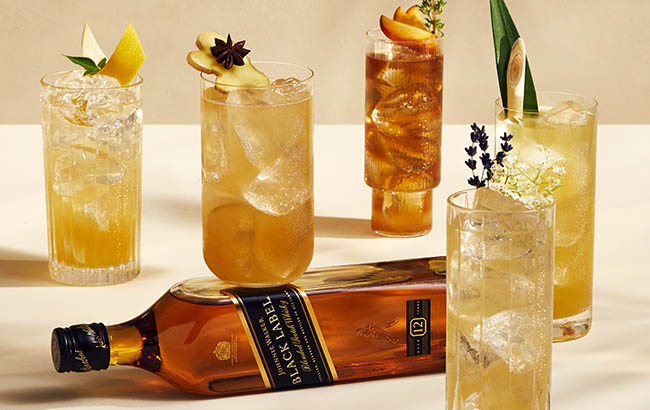 2020: 14.1m
2019: 18.4m
% change: -23.3%
Place last year: 1
Diageo-owned Johnnie Walker has consistently held on to the first place spot among the world's top-selling Scotch whisky brands, even as its sales plummeted from 18.4m to 14.1m cases, a decline of 23.3%.
Recently, the spirits firm has significantly invested in tourism surrounding the blended Scotch whisky. In April 2021, Diageo unveiled the renovated Clynelish Scotch whisky distillery in Scotland, which it rebranded as the 'Highland home of Johnnie Walker'. It designed a new experiential whisky department store in Edinburgh revolving around the brand, as well.
Earlier this year, the brand also partnered with bartender Ryan Chetiyawardana for its biggest sustainability campaign to date.
Johnnie Walker made our list of the best spirits brands on social media in 2021.