Dewar's marks US Open with 19-year-old whisky
Blended Scotch Dewar's has launched a 19-year-old whisky to celebrate the start of the 2021 US Open golf tournament.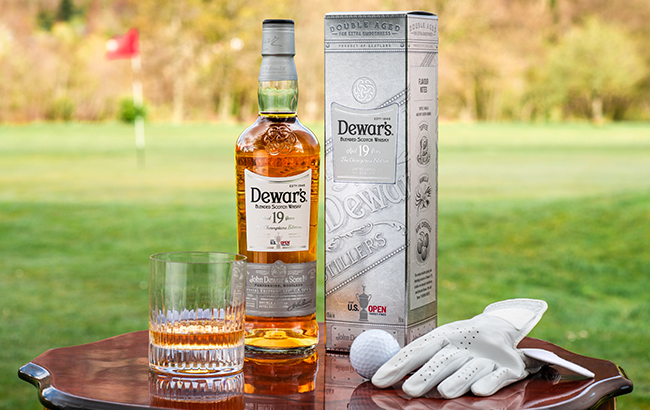 In March this year, Bacardi-owned Dewar's agreed a multi-year partnership with the US Golf Association (USGA).
Dewar's will become the official blended Scotch whisky of the US Open Championship golf tournament, starting with the 121st competition this year.
The US Open Championship is due to be held from 14-20 June 2021 at Torrey Pines Golf Course in San Diego, California.
To mark the start of the Open next week, Dewar's has released The Champions Edition, a 19-year-old bottling finished in American ex-Bourbon casks.
Brian Cox, vice-president of Dewar's North America, said: "Designed for golf and whisky aficionados alike, this first-of-its-kind blend is inspired by our exciting partnership with the US Open, as well as our sporting legacy and commitment to supporting 'champions' in all endeavours."
Created by Dewar's master blender Stephanie Macleod, the expression blends double-aged grain and single malt whiskies. The resulting liquid offers notes of honey, toffee, vanilla and ripe cherries.
It comes in a silver bottle design to reflect the US Open trophy. Part of the proceeds from the sale of the bottle will be given to the USGA Foundation.
The Scotch brand will release annual limited edition products to mark the US Open until 2023.
Dewar's The Champions Edition is available now in 'extremely limited quantities' from select US wine and spirit retailers or online on Reserve Bar until 20 June. It is priced at RRP US$79.99 per 750ml.