Dewar's campaign showcases sport link
Bacardi-owned Dewar's has highlighted its ties to the sporting world through the Scotch whisky brand's new Stay Curious campaign.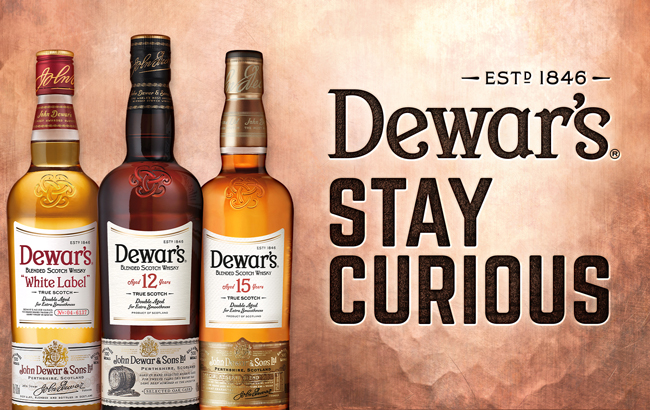 Launched in the US on 23 November, the Stay Curious campaign aims to encourages drinkers to seek out "memorable experiences". The campaign features 15- and 30-second TV spots that showcase the close ties between Dewar's and sport.  The brand has sponsored several sporting events, competitions and teams, dating back to the 1890s.
The 30-second film, which forms the centrepiece of the Stay Curious campaign, is set in the 1920s and follows a football scout attending an American football game. During the film, the scout encourages a player to try out as a goalkeeper for a Scottish football team.
The player is presented with a bottle of Dewar's 12 Year, which the brand says invites him to explore the "possibilities when the worlds of American football and Scottish soccer collide".
Brian Cox, vice president of Dewar's for North America, said: "The brand's keen interest and investment into bringing sports across continents was something we wanted to pay homage to in this exciting campaign as it represents the brand's 'wit and grit' approach to innovation and experiential marketing."
The 30- and 15-second TV spots will run on networks and cable programmes throughout the season, supported by digital and print media.
Stephanie MacLeod, master blender for Dewar's, said: "We're driven by the unexpected, not only through our signature combination of malt and grain whisky alongside our double-ageing process for extra smoothness but also how we're reaching across the aisle to work with different spirit categories to source casks for our Dewar's 8 Year cask series.
"Dewar's approach brings different worlds and perspectives together to create something even more exciting is at the forefront of all that we do."
The Stay Curious campaign will stretch across product innovation, gift packaging and new cocktail serves, coupled with sponsorships, experiential and below-the-line promotions.
The Stay Curious film is available to watch below.