Top 10 spirits marketing moves in October 2021
From singer Jack Savoretti's investment in Portofino Gin to Eminente rum's swanky hotel pop-up in Paris, these are the most exciting spirits marketing initiatives from last month.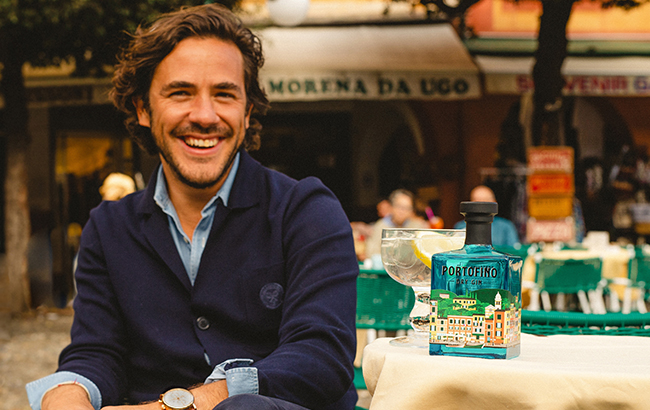 Several brands took a seasonal approach to their marketing in October. Spiced rum Dead Man's Fingers tapped into the Halloween spirit with a themed game app, while whiskey-and-stout spirit drink Black Irish launched a spooky video campaign.
Other producers focused on luxury: Cuban brand Eminente created a swanky rum hotel pop-up, and Glen Grant marked the debut of its oldest single malt ever with a lush event at the Rolls Royce showroom in Mayfair, London.
Meanwhile, Portofino Dry Gin channelled the power of a famous face by bringing singer Jack Savoretti onto its team, and Whitley Neill Gin premiered its first TV campaign.
To scope out what's happening in the world of spirits advertising, we rounded up 10 of the best initiatives to launch last month.
For more marketing moves, take a look at our top picks from September.
---
Glen Grant goes from 0 to 60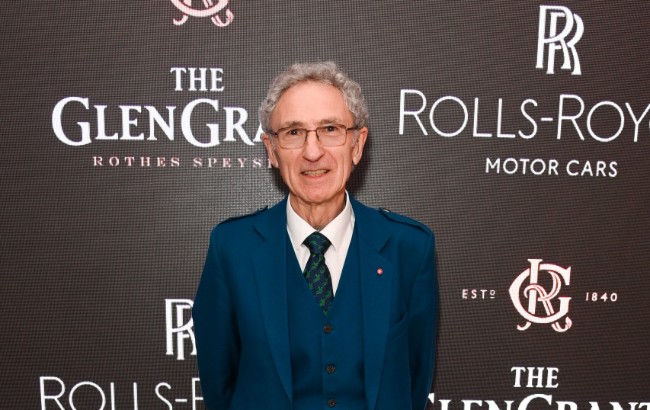 Speyside whisky Glen Grant teamed up with Rolls Royce to host an exclusive event marking the launch of the distillery's 60‐year‐old Scotch.
The Glen Grant Dennis Malcolm Anniversary Edition Aged 60 Years celebrates the master distiller's six decades in the whisky trade. The event took place in the Rolls Royce showroom in Mayfair, London, with Malcolm in attendance to present a tasting of the rare expression. He said: "Much like Rolls Royce, The Glen Grant has always been about consistent dedication to craftsmanship and quality."
The liquid was drawn from an oloroso Sherry cask filled on 24 October 1960 – the distillery's oldest bottling in its 181‐year history. The 360 decanters are available to buy globally, priced at €25,000 (US$29,500) each.
---
Savoretti backs gin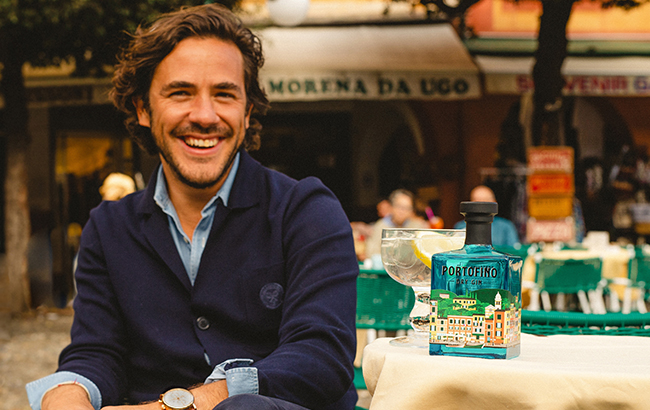 English singer Jack Savoretti has become a partner of Italian brand Portofino Dry Gin.
Born in London to an Italian father and a half‐German, half‐Polish mother, Savoretti spent his summers as a child in the Italian fishing village of Portofino, where the gin brand originated.
Savoretti met the founders of the gin brand at a concert he held in Portofino last year. They shared stories of their childhood in the Italian village and discovered many links between their families and the area. Savoretti saw the opportunity to join a brand that shared his values of creating an authentic Italian product, the gin brand said.
---
Ginferno adds Sipsmith to its app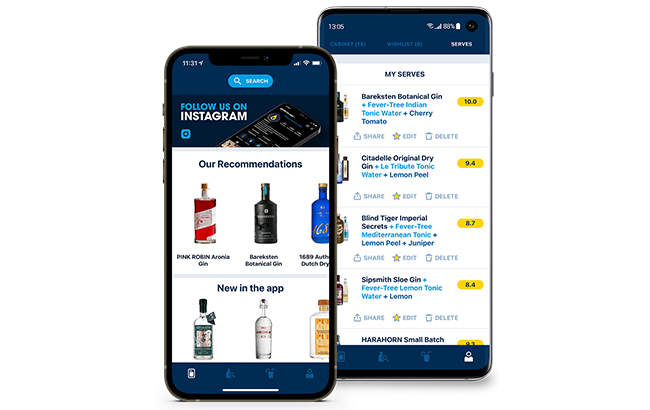 Ginferno, an app dedicated to gin‐and‐tonic serves, has added London Dry brand Sipsmith to its database.
German gin enthusiasts launched the app in 2020, after many similar apps became defunct. The app aims to offer users information on various gins, mixers and garnishes, along with thousands of G&T recipes to guide the drinker to their 'perfect serve'. The app also allows users to rate existing serves, craft new recipes, manage a personal gin bar within the app and create a virtual tasting room.
The Ginferno team aims to respond to emails and add missing gins to the app within 72 hours. Since its launch, the app has gathered more than 4,750 gins, 900 mixers and 200 garnishes on its platform.
---
Père Magloire celebrates anniversary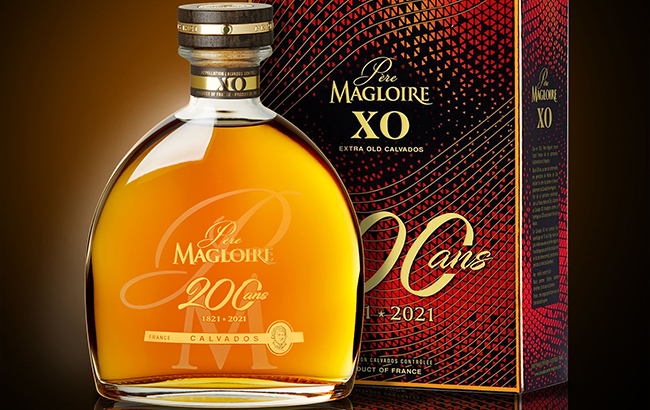 Père Magloire revealed the return of National Calvados Week as the Calvados brand toasts its 200th birthday this year.
The ninth annual National Calvados Week took place in October, in association with distributor Emporia Brands. The celebration encourages bars and restaurants to get involved by adopting bespoke cocktail menus.
Meanwhile, traditional and online retailers have the opportunity to gain free bottles and glassware on direct orders.
Founded in 1821, Père Magloire has also marked its 200th anniversary with the launch of a limited edition XO bottling, which was finished in Normandy oak barrels. The expression offers a 'round and fruity nose with vanilla notes' and flavours of prunes, grapes and hazelnut on the palate.
Available in the UK in online retailers and from branches of Waitrose, the expression is bottled at 44% ABV.
---
Halewood plays spooky game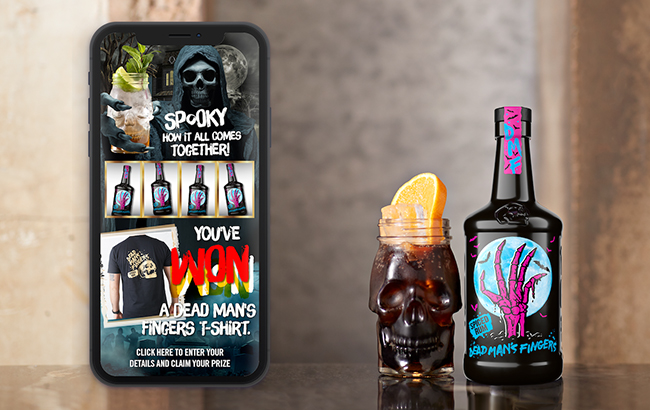 Halewood Artisanal Spirits unveiled a Halloween‐themed game app for its spiced rum brand, Dead Man's Fingers.
The app, called Fruit‐Fright, was launched for the month of October and designed in the style of a fruit slot machine, with the goal of matching Dead Man's Fingers bottles instead of fruit icons.
Created in partnership with digital experiences studio Appetite Creative, the app could be accessed via QR codes displayed on cocktail stirrers served with the rum in more than 700 participating pubs across the UK. Prizes included branded merchandise.
Graeme Sharp, business development executive at Halewood Artisanal Spirits, said: "The focus of the brand is around challenging convention and having fun with flavour combinations, and the Fruit‐Fright experience does just that."
---
Eminente launches pop-up hotel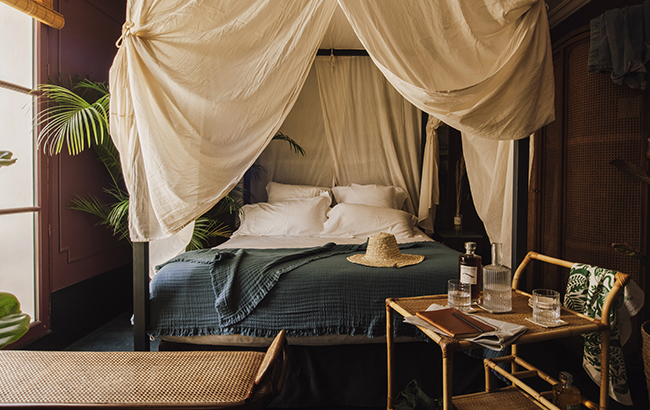 LVMH-owned rum brand Eminente has launched Hotel Eminente, a temporary residence featuring a Cuban food‐and‐drink experience.
The hotel has popped up in the existing Monte Cristo Hotel at 20 Rue Pascal, Paris, offering consumers the 'rich heritage' of the Caribbean island through a sensory journey. Open until 12 December 2021, Hotel Eminente boasts a restaurant that has been converted into a 'paladar' (family eatery), a bar and 20 Cuban‐inspired bedrooms.
Rooms are available from €300 (US$347). The offer includes a one‐night stay for two guests, use of the swimming pool, breakfast, dinner, two Eminente cocktails per person and a masterclass, along with a bottle of Eminente Reserva.
---
Black Irish gets claws into season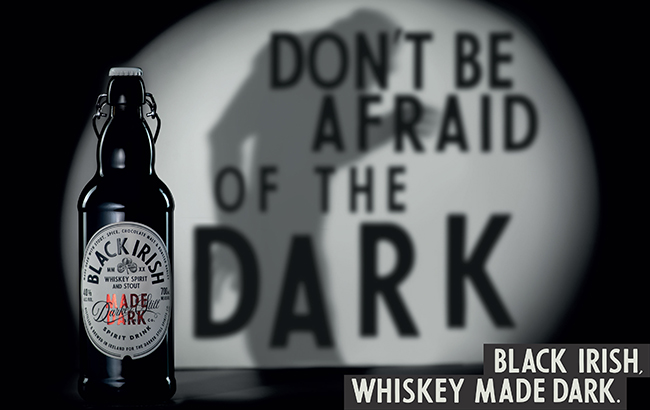 Darker Still Spirits‐owned Black Irish revealed its Halloween campaign in October, encouraging consumers to mark the ghoulish season with its whiskey‐and‐stout spirit drink.
The video campaign premiered globally through social media last month, with the tagline 'don't be afraid of the dark'. The clip presents a bottle of Black Irish in a dark room, with a shadow cast behind it. The shadow morphs into an eerie claw shape, and the spot finishes with the words: "Black Irish, whiskey and stout made dark."
The campaign played on the dark colour of the spirit and the theme of darkness that surrounds the spooky holiday. Black Irish is made with a triple‐distilled whiskey, which is matured in deep‐charred American ex‐Bourbon casks.
The liquid is then cut to bottling strength (40% ABV) with a stout and barrel‐aged stout blend.
---
Whitley Neill turns on TV campaign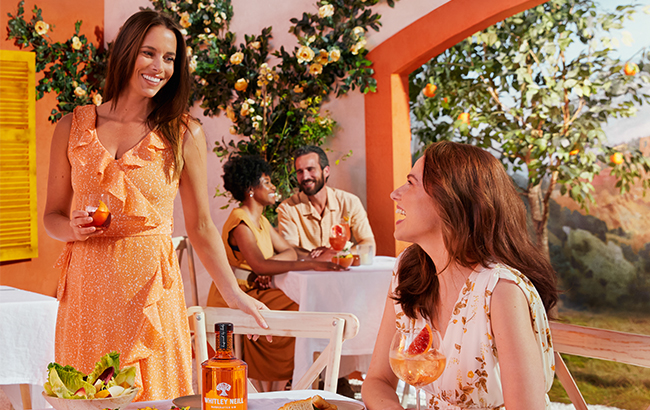 Whitley Neill has launched its first TV campaign, featuring a voiceover by actor Billie Piper.
The Halewood Artisanal Spirits‐owned gin brand spent £5 million (US$6.89m) on the TV ad push, which showcases its four core gins – London Dry, Rhubarb & Ginger, Raspberry, and Blood Orange.
The advert features a voiceover by I Hate Suzie star Billie Piper, and also stars actor Evie Brodie. Brodie is seen travelling around the world enjoying the various expressions.
Simon Jackman, senior global brand manager for Whitley Neill Gin, commented: "We are continuing to drive awareness for the brand with the launch of our biggest ever ad campaign and first-ever TV appearance."
---
Campari signs with anti-stereotype push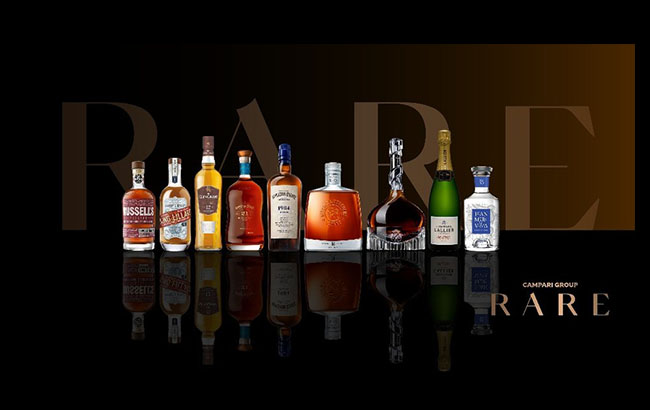 Campari Group has pledged to tackle stereotypes by becoming the first Italian member of Unstereotype Alliance.
Unstereotype Alliance is a platform dedicated to eradicating harmful stereotypes in media and advertising content. The Italian drinks group will be the 185th member to sign up to the scheme, which is convened by United Nations (UN) Women.
"This collaboration is a further step within our global strategy promoting diversity, equity and inclusion, a real commitment towards Camparistas, our business partners and the communities of the countries where we operate," said Aldo Davoli, global public affairs and sustainability senior director, Campari Group.
The firm said it will be strengthening its commitment to the UN's Sustainable Development Goals with the move.
---
Coole Swan gifts up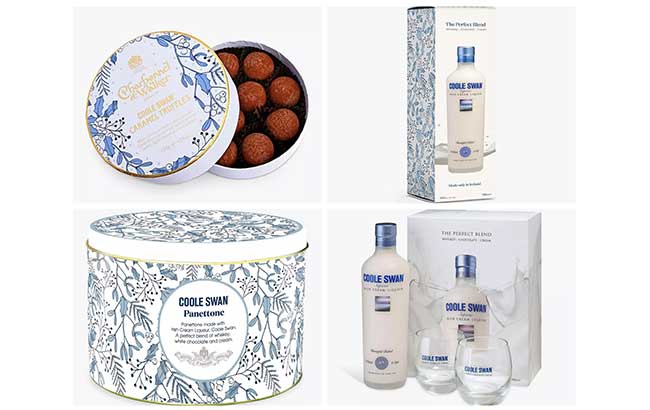 Coole Swan has debuted an exclusive Christmas gifting range with John Lewis & Partners.
The British department store is offering a 700ml gift box of Coole Swan's Irish cream liqueur for RRP £26 (US$35.81). A set with an additional pair of drinking glasses costs £35 (US$48.31). The independent liqueur company also teamed up with British chocolatier Charbonnel et Walker to create truffles, and partnered with Italian dessert producer Chiostro Di Saronno to make a panettone; both cost £15 (US$20.70) each.
John Lewis buyer Daisy Sherwood said: "Being a high‐end department store, it is important to us to offer our customers premium products and exclusive ranges."