Jack Savoretti invests in Portofino Dry Gin
English singer Jack Savoretti has become a partner of Italian brand Portofino Dry Gin.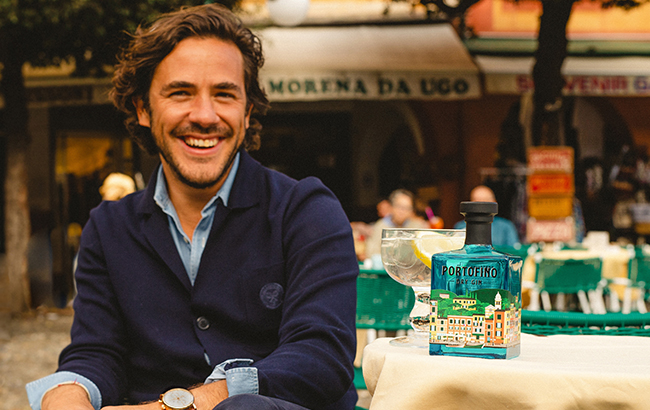 Born in London to an Italian father and a half-German, half-Polish mother, Savoretti spent his summers as a child in the Italian fishing village of Portofino, where the gin brand originated.
Savoretti's Italian grandparents lived in Genoa and during the Second World War his grandfather, Giovanni, was the leader of the city's Nazi resistance group.
In September 2020, Savoretti performed in the Piazzetta, Portofino, to raise funds for the San Martino Hospital in Genoa and help those affected by the pandemic.
While he was in the village, he met with the founders of Portofino Dry Gin, which sponsored the event. Savoretti and the founders shared stories of their childhood in Portofino and discovered many links between their families and the fishing village.
According to Portofino Dry Gin, Savoretti saw the opportunity to join a brand that shared his values of creating an authentic Italian product that captured the village.
Portofino Dry Gin was created in tribute of Klaus Pudel – a 'custodian' of the namesake village and the grandfather of the brand's CEO and co-founder, Ruggero Raymo. Pudel is said to have saved the village from destruction during the Second World War.
The brand is made with 21 botanicals, including juniper, lemon, lavender, rosemary, marjoram, sage, iris and rose, alongside local ingredients handpicked from the hills of Portofino.
"We are very excited to be welcoming Jack Savoretti as a partner of Portofino Dry Gin," said Raymo. "It was clear from our first meeting that he is immensely proud and passionate of his heritage.
"Our ancestors wrote the history of Portofino and together we want to share the beauty of our village, whilst also ensuring its legacy and unique charm are preserved for generations to come.
"Although the original fishing village may have changed since our grandparents' era, the soul of Portofino remains unchanged and that is what we want to share with the rest of the world, one sip at a time."
Savoretti signed on as a partner of Pudel, the company behind the gin brand, in summer 2021.
"Portofino has always been such a special and unique place for me; both in terms of my Italian heritage and for inspiring so much of my work," the Soldier's Eyes singer explained. "I carry the beauty of Portofino and the passion of its people with me in my heart, everywhere I go.
"I am delighted to find myself now working with those very people and helping to share the wonder of Portofino. It is an absolute honour for me, and I look forward to raising a glass with you all. Salute."