Hotel Eminente brings Cuba to Paris
By Nicola Carruthers
LVMH-owned rum brand Eminente has opened a temporary hotel in the French capital to offer consumers a one-night Cuban food and drink experience.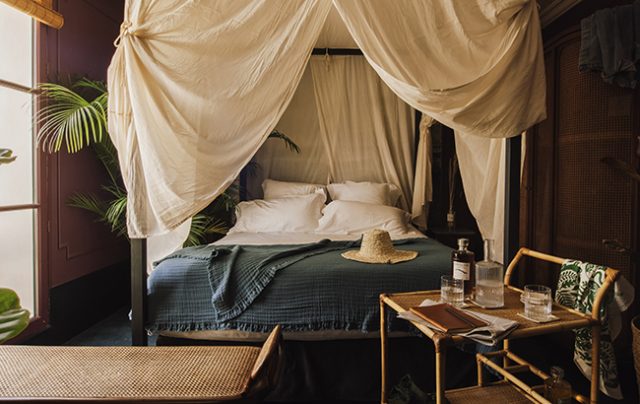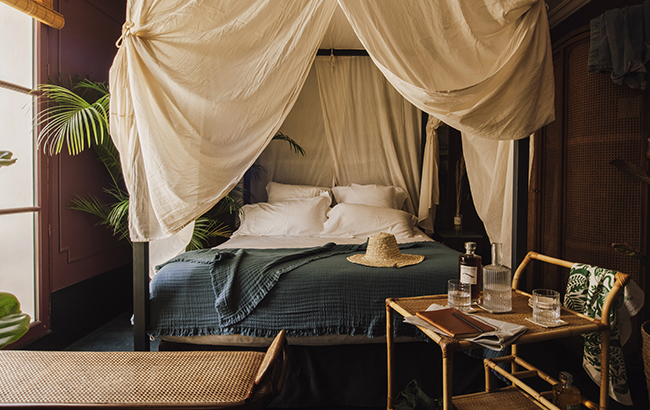 The new Cuban brand has opened Hotel Eminente within the existing Monte Cristo Hotel at 20 Rue Pascal, Paris.
The red-coloured residence seeks to offer consumers the 'rich heritage' of the Caribbean island through a sensory journey.
The entrance of the hotel brings together the smells of a Cuban market, the scent of sugarcane and notes of Eminente rum.
The hotel, which is open until 12 December 2021, features a restaurant that has been converted into a 'paladar' (family eatery), a bar and 20 Cuban-inspired bedrooms.
Monte Cristo Hotel's head bartender, Adrian Nino, is at the helm of the Eminente bar, and has created a bespoke cocktail menu for the duration of the pop-up. His recipes feature raw ingredients from Cuba, including tropical fruits, vegetables, spices and coffee.
Meanwhile, the restaurant offers 'traditional Cuban cuisine with a contemporary twist'.
The interior of the site has been designed to look like the wilderness found in Cuba.
Camille de Dominicis, co-founder of Eminente, said: "This temporary flagship address dedicated to the five senses embodies a return to the roots of Eminente. With this small hotel lost in the middle of the jungle, we wanted to bring a wild Cuba into the heart of Paris.
"Hotel Eminente is an opportunity to give people an experience far from the typical Cuban stereotypes and honour these great wild and green spaces, with incredible biodiversity. It is also a chance to discover the Cuban way of life."
Furthermore, the rum brand has partnered with sustainable design label Clandestina to create a limited edition Resolver bag from recycled materials, which can be used to carry a bottle of Eminente and two tasting glasses.
All proceeds from the sale of the bags at the hotel will be donated to financing and sending medical equipment to Cuba.
Rooms are available via a 24-hour offer, starting at €300 (US$347). The offer includes a one-night stay for two guests, private use of the pool, breakfast, Cuban dinner, two Eminente cocktails per person and a masterclass, along with one bottle of Eminente Reserva.
French visitors can book via hoteleminente.com while international customers should book directly with Hotel Monte Cristo.