Amber Beverage Group: global ambitions
By admin
Amber Beverage Group has built a global reputation for high-quality drinks and is seeking to become one of the spirits sector's top players. We look back at the company's success in 2020.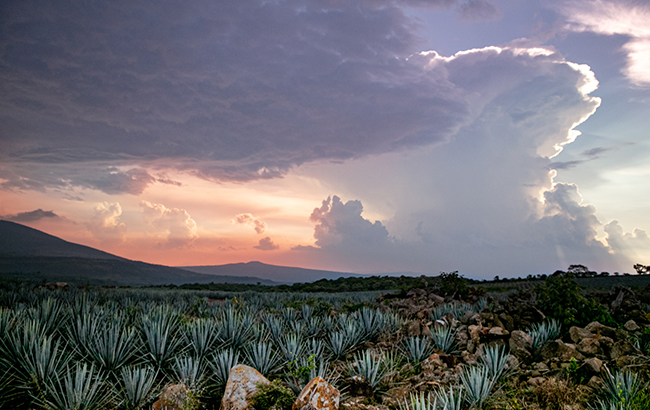 Luxembourg-based Amber Beverage Group boasts a wide-ranging portfolio of spirits including Rooster Rojo Tequila, Kah Tequila, Moskovskaya Vodka and herbal liqueur Riga Black Balsam.
The company has grown rapidly from its original core production business founded in 1900, to become a global spirits firm that employs around 2,000 people in markets such as the Baltics, Austria, Australia, Russia, Mexico and the UK. The company is seeking to become one of the top 10 spirits industry players globally.
Throughout the pandemic, the company continued to witness positive sales. Amber Beverage Group saw organic sales increase 11% to €268.7 million (US$347.1m) last year, boosted by its "strengthened" presence in core Baltic markets. Organic operating profit for the full year rose by 21% to €21.9m (US$26.8m).
The company had surpassed €30m (US$36.4m) in earnings before interest, taxes, depreciation and amortisation (EBITDA) for the second time, reflecting its ability to adapt quickly.
According to Nielsen data cited by Amber Beverage Group, the company holds the number one position in the distribution of beverages in Latvia, a top five position in Estonia, and the number one and number two spots in main spirits categories (whisky and brandy, respectively) in Lithuania.
Jekaterina Stuģe, CEO of Amber Beverage Group, said: "We will continue on the path towards reaching our ambition to become a top 10 spirits company in the world. This will be achieved through smart brand-building, active management of sales channels, expanding our e-ambition, further investment in innovation, focused work on efficiency and effectiveness programmes, and capturing new business opportunities."
Furthermore, Amber Beverage Group entered 10 new markets in the past year: Malaysia, New Zealand, Hungary, Tanzania, Belgium, Djibouti, Bulgaria, Cyprus, Slovakia and Moldova.
The company has global ambitions for its core brands, including Moskovskaya Vodka. Amber Beverage Group aims to sell one million nine-litre cases of Moskovskaya over the next five years.
"Moskovskaya Vodka is one of the strongest assets within the Amber Beverage Group portfolio, and the brand is rapidly expanding its worldwide distribution, while consolidating its performance in existing core markets such as the Baltics, Italy, Spain, Portugal, Lebanon, the UK and Canada," said Pepijn Janssens, Group chief marketing officer.
Earlier this year, the company made another bold move to realise its international aspirations. To strengthen the company's corporate identity, Amber Beverage Group renamed five of its distribution companies. UK-based Cellar Trends, Mountain Spirits in Austria and Germany, Think Spirits in Australia and Bennet Distributors in Lithuania have been renamed 'Amber'. The move aims to expand the company's global footprint and ensure the Amber name 'remains at the forefront of customers' minds', the company stated.
As it seeks to become one of the world's leading spirits players, Amber Beverage Group recently purchased €15.5 million (US$18.5m) worth of automated equipment for its new 'state-of-the-art' warehouse. The company had invested more than €33m (US$39.5m) in the project.
The firm's current warehouse has capacity to store 25,000 pallets. The new facility will have room to hold 35,000 pallets, with room to expand to 45,000 pallets if needed. Due to its size, complexity and level of automation, this project is significant, not only at the Baltic level, but also throughout Europe.
Stuģe said: "The biggest part of our investment will be in high-tech equipment for our new warehousing, once again confirming Amber Beverage Group's ambitious plans to become one of the 10 most influential and modern spirits industry players globally."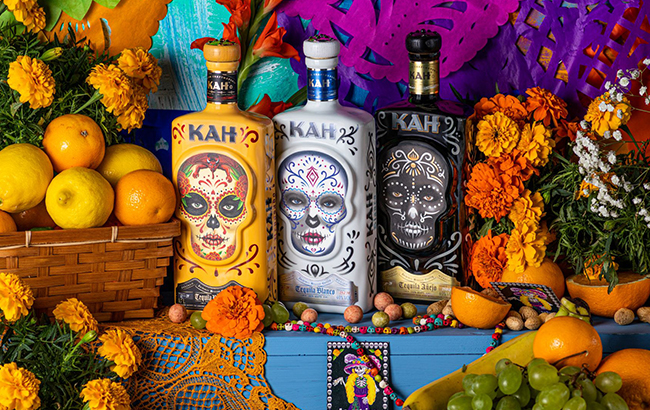 Bold moves in Tequila
The company has also made major investments in the fast-growing Tequila sector in recent years. A significant milestone for the company came when the firm took over the international distribution rights of super-premium brand Kah Tequila.
The group is aiming to expand the international footprint of Kah Tequila this year, starting in China. The brand will also launch in Canada, Russia, duty free and a number of key markets during 2021.
A new design for Kah Tequila was also unveiled in the US, and saw the brand sell more than 3,100 nine-litre cases in the fourth quarter.
Rooster Rojo Tequila's presence was also expanded globally with the brand entering the US, UK, Canada and Australia.
Furthermore, Amber Beverage Group acquired 220 hectares of agave fields to support Tequila production. The move will enable Amber Beverage Group to take full control of its Tequila production and to support the operations of the Fabrica de Tequilas Finos facility in the town of Tequila, Jalisco.
Fabrica de Tequilas Finos is home to brands such as Kah Tequila, Rooster Rojo, Cenote, Nick Jonas' Villa One and other 100% blue agave Tequilas.
In five years, the company said it will be able to supply its own brands with enough blue agave raw material to ensure the production of Tequila and expand into private label projects.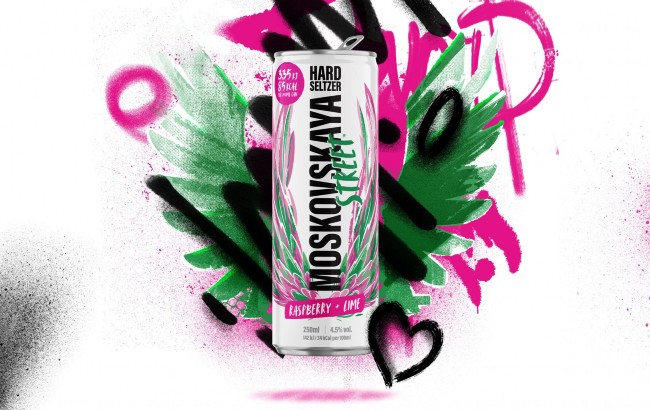 Innovative portfolio expansion
The group also recognised the potential of the ready-to-drink (RTD) sector and has unveiled a raft of new innovations over the past year. The company tapped into the burgeoning hard seltzer category with two Moskovskaya Vodka-based products. The new canned 250ml hard seltzers come in two 4.5% ABV flavours: Raspberry and Lime, and Ginger and Mint.
Riga Black Balsam also offers two RTD products, with its packaging changed from bottles to eco-friendly cans. Further innovation is to come for Cross Keys Gin, which will soon offer a canned G&T.
Over the past year, the firm also unveiled several new line extensions for Riga Black Balsam, including a super-premium XO made with French brandy and a chocolate and mint-flavoured expression. The Cross Keys Gin range also welcomed a sea buckthorn-infused expression.
The company has boosted its presence in the e-commerce channel as consumers shift to online purchases during the pandemic. The firm launched new web stores in the Baltics, and secured listings for Rooster Rojo Tequila, Riga Black Balsam and Cross Keys Gin with Dan Murphy's in Australia, along with a new partnership with British online supermarket Ocado and e-commerce giant Amazon in the UK.
Stuģe said: "We believe that the e-commerce channel will continue to grow in years to come, thus we have set a good foundation for our e-ambition to get closer to our consumers wherever they are."
Further growth
The growth of Amber Beverage Group has always been driven both by organic growth in its core markets with emphasis on its core brands and by the addition of new business opportunities. Amber Beverage Group is working on several potential acquisition targets currently.
"We hope to finalise at least one deal this year. Overall, we plan to invest €150 million [US$181m] on acquisitions over the next five years," said Stuģe. "That could be either one large deal solving our need for brown spirits in our portfolio or several smaller acquisitions. We are interested in targets that can add a new category or ensure us with interesting brands that could be later produced in one of our own factories.
"We are open for opportunities and will seriously consider good-looking offers from colleagues in the industry."