Riga Black Balsam launches brandy-based XO
Amber Beverage Group has extended its Riga Black Balsam herbal liqueur line with a super-premium expression made with French brandy.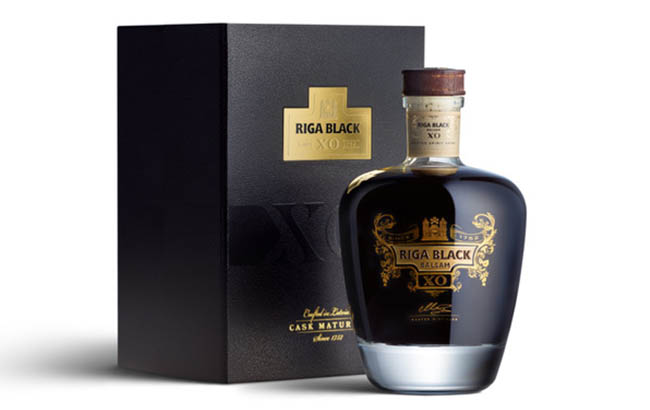 The limited edition Riga Black Balsam XO will be released this month (May) in the brand's home country of Latvia. The expression will be launched in the Baltics and travel retail later in the year.
Riga Black Balsam XO is a blend of the brand's flagship bitter with eight-year-old French brandy.
The new bottling is made from 24 ingredients, including 17 botanicals such as herbs, roots, berries and buds. The botanicals are infused in a spirit-water mix using single barrel infusion to create the Riga Black Balsam essence, which is then blended with the brandy.
It is based on a recipe created by Riga pharmacist Kunze more than 260 years ago.
Riga Black Balsam XO is described as a combination of bitterness from the classic variant and sweetness and fruitiness from the brandy. It has aromas of black pepper and caramel, accompanied by notes of mature fruits and wood to produce a "complex" taste profile. On the palate, the XO is "soft and velvety".
Maris Kalnins, global brand director of Riga Black Balsam, said: "Latvians are very proud of Riga Black Balsam and so we are very excited to release this outstanding super-premium XO expression.
"We are positioning Riga Black Balsam XO as the essence of joie de vivre for the 21st-century connoisseur – a true modern classic, with our marketing strategy focusing on the strapline 'Your Royal Highness', highlighting the prestigious nature of the brand.
"Our target market is the consumer who appreciates the finest Cognacs, brandies and rums and to whom the authentic Riga Black Balsam bittersweet taste appeals."
The new expression is recommended served neat, as a digestif or in cocktails.
The XO variant is packaged in a handmade bottle and comes in a black and gold box with gold foil detailing.
Bottled at 43% ABV, Riga Black Balsam XO is priced at €100 (US$108) per 700ml.