Moskovskaya moves into hard seltzers
By Nicola Carruthers
Amber Beverage Group has joined the fast-growing hard seltzer category with the launch of two Moskovskaya Vodka-based products.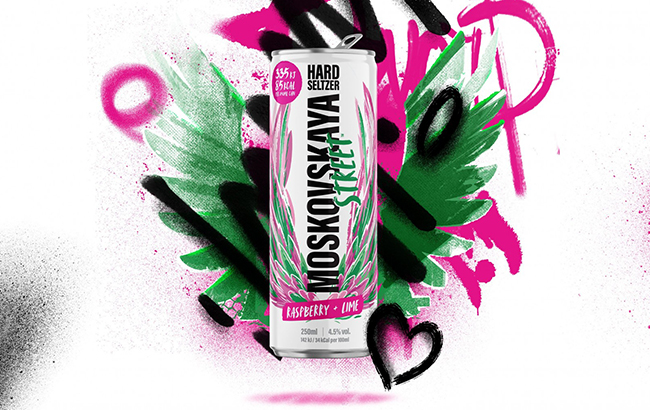 Luxembourg-based Amber Beverage Group revealed plans to launch ready-to-drink (RTD) products for its Riga Black Balsam liqueur brand and Moskovskaya Vodka in July last year.
The new canned 250ml hard seltzers come in two flavours: Raspberry and Lime, and Ginger and Mint. Both expressions have an ABV of 4.5% and will initially launch in the UK in early February, followed by the rest of Europe.
The Ginger and Mint variant is made with Moskovskaya Osobaya Vodka, while the Raspberry and Lime is made using Moskovskaya Pink Vodka.
Felicity Gransden, global brand ambassador of Moskovskaya, said: "There have been several takes on this trend from experimenting with the flavours, alcohol base and level, number of calories, design and other aspects, and as a historical vodka brand we wanted to create an exciting new option that is an authentic yet modern experience for the Moskovskaya consumer."
According to IWSR data cited by the brand, the hard seltzer category is growing strongly in the UK and is likely to witness the highest growth rate within the UK's RTD category by 2024.
"As hard seltzers are likely to see the highest growth rate within the UK's RTD category, this is the right moment for Moskovskaya to deliver an authentic, fresh variation of the iconic brand that will fit UK consumer preferences," said Simon Thomas, managing director of UK-based distribution firm Cellar Trends, which will launch the new products in the off-trade.
Moskovakaya is available in more than 65 countries across the globe, including Italy, Canada, Spain, Portugal, Lebanon, the Baltics and the UK.