Nemiroff to take part in 2022 moon mission
By Kate Malczewski
Ukrainian vodka Nemiroff has been named an official partner of robotics technology firm Spacebit's 2022 lunar mission.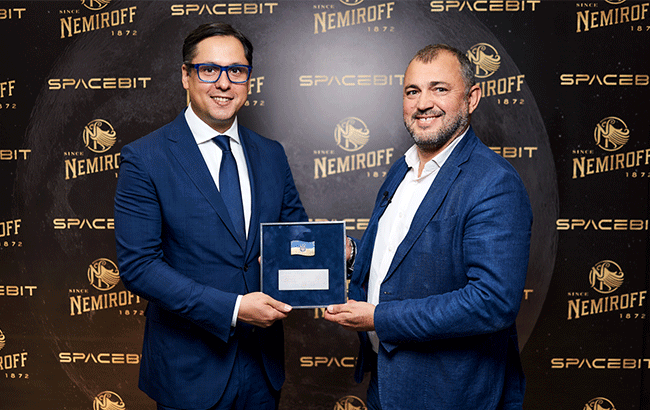 Spacebit, a privately held British company, will send the first missions to the moon for the UK and Ukraine (UA) next year with the aim of collecting scientific data.
The robotics firm has teamed up with Nemiroff to carry a 3D-printed, 'waste-free' Ukrainian flag to the moon on one of these missions.
"It is a great honour for Spacebit to carry out the first-ever UA mission to the moon," said Pavlo Tanasyuk, who founded Spacebit in 2014 and serves as its CEO.
"We are proud that Ukraine will thus enter the club of privileged countries that have done anything like this. Nemiroff is already a world-famous brand leader, and we are excited to discover [the] universe and [the] moon together."
The missions have been developed in partnership with the United Launch Alliance and Astrobotic Technology.
Nemiroff CEO Yuriy Sorochynskiy said: "Being the first is both ambitious and responsible. You need to have a lot of courage and character to build your own path, not to go the paved way.
"That is why we are proud to support Spacebit and the first UA moon mission 2022. From now, to 'move forward' for Nemiroff means 384,440 kilometres upwards. The mission will be an outstanding moment for the entire country, and Nemiroff is honoured to be a part of its implementation. Part of the story. Because the history is written by the first ones."
Nemiroff earned the title of Vodka Brand Champion 2021 in The Spirits Business' annual Brand Champions report, which analyses the world's million-case-selling brands.
Over the past months, the vodka maker has expanded its distribution to reach a number of new markets, including Czech Republic, Moldova, the Baltics and Italy. Most recently, Nemiroff marked its expansion in the UK by partnering with the heavy metal festival Bloodstock.