The world's biggest-selling liqueur brands
Liqueurs were a must-have product last year as consumers embraced at-home cocktail making. But which million-case brands proved to be most popular?
Gone are the days when liqueurs were shunned to the back of the drinks cabinet and dusted off once a year at Christmas.
Thanks to continued innovation, producers have reinvigorated the category and created a wealth of high-quality liqueurs for consumers to seek out and enjoy.
The Covid-19 pandemic presented the perfect opportunity for liqueur brands to tap into the do-it-yourself cocktail-making trend, and become staples of home bars around the globe.
The million-case-selling liqueurs, overall, fared pretty well in 2020, with the majority seeing a spike in volumes, despite facing on-trade closures among other challenges.
Over the following pages, we count down the top eight best-selling liqueur brands of 2020.
Data is listed to one decimal place for ease of reading, but the percentage changes are based on the full data supplied to The Brand Champions 2020.
8. Cointreau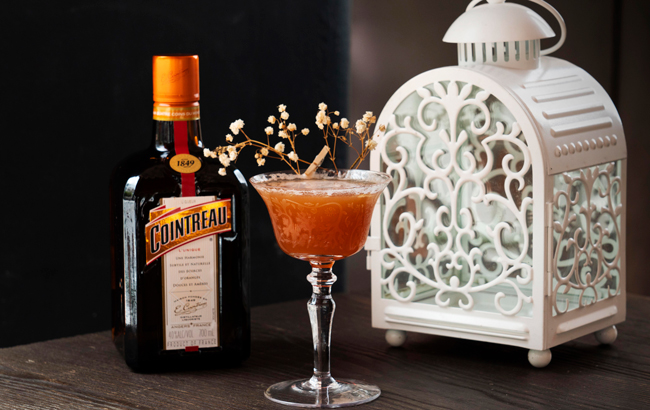 2020: 1.1m
2019: 1.2m
% change: -7.8%
Place last year: 8
Despite a 7.8% drop in sales in 2020, Cointreau retained its place in the million-case-selling ranks. However, the decline means the Rémy Cointreau-owned now sits dangerously close to the million-case threshold. If the French drinks group is unable to improve sales of Cointreau this year, could we see the famed orange liqueur omitted from next year's report?
7. Choya
2020: 1.3m
2019: 1.2m
% change: 7.3%
Place last year: 7
Fruit liqueur brand Choya had a successful 2020, reporting a 7.3% rise in sales. The Japanese brand, owned by Choya Umeshu, grew volumes from 1.2m cases in 2019 to 1.3m in 2020.
If Choya can continue its upward trajectory in 2021, the brand will hit its highest volume sales in more than five years.
6. Kahlúa
2020: 1.6m
2019: 1.6m
% change: 3.2%
Place last year: 5
Despite moving from fifth place to sixth, 2020 was a solid year for Pernod Ricard's Kahlúa liqueur, which witnessed a 3.2% increase in volume sales. The brand had a busy year, tapping into the burgeoning ready-to-drink (RTD) sector with the launch of canned Nitro Cold Brew.
This year has already been equally as innovative for Kahlúa, which unveiled a new design to showcase its Mexican heritage and 'coffee credentials' in May. If all goes well and the brand continues to connect with consumers, 2021 looks set to be another prosperous year for the coffee liqueur.
5. Żołądkowa Gorzka
2020: 1.8m
2019: 1.5m
% change: 19.3%
Place last year: 6
Moving up one spot to claim fifth place is Żołądkowa Gorzka. Owned by Stock Spirits, the liqueur was able to deliver another strong double-digit result in 2020.
With volumes up by 19.3% to 1.8m cases, it means the liqueur is now bigger than Pernod Ricard's Kahlúa liqueur.
4. Lubelska
2020: 1.9m
2019: 1.9m
% change: -2.5%
Place last year: 4
Stock Spirits-owned Lubelska was able to retain fourth position among the world's biggest-selling liqueurs, despite a 2.5% drop in sales. The brand, which was last year's Liqueurs Brand Champion, continues to sit just beneath the two-million-case mark at 1.9m.
Could 2021 be the year Lubelska pushes past the two-million-case line?
3. De Kuyper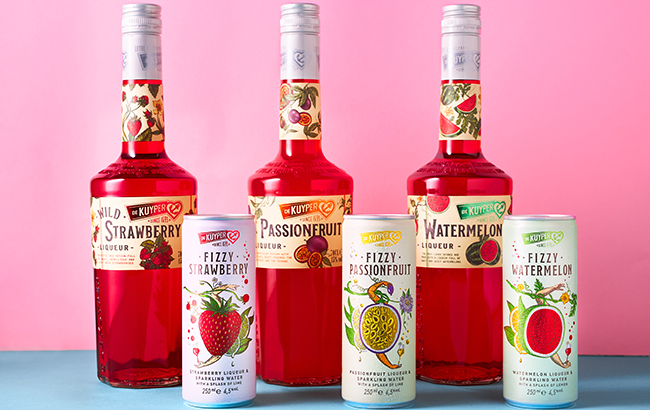 2020: 3.3m
2019: 3.5m
% change: -4.7%
Place last year: 3
Dutch producer De Kuyper experienced another year of decline in 2020, continuing its downward pattern. The brand's volumes dropped by 4.7% in 2020 from 3.5m cases to 3.3m, but De Kuyper still sits in third position among the world's biggest-selling liqueurs.
The decline in volumes was certainly not through lack of trying, as De Kuyper pressed on with numerous new launches last year. These included the release of a new liqueur, specifically designed to make Old Fashioned cocktails at home, and a trio of carbonated RTDs made with the liqueur.
Furthermore, De Kuyper extended its distribution partnership with Beam Suntory in the Netherlands at the end of 2020. With continued innovation and expansion plans, there is every possibility De Kuyper could return to growth this year.
2. Malibu
2020: 4.4m
2019: 3.9m
% change: 14.3%
Place last year: 2
The second biggest-selling liqueur brand, Malibu, was crowned this year's Liqueurs Brand Champion after a stellar performance in 2020. The Pernod Ricard-owned liqueur smashed through the four-million-case mark after a 14.3% sales increase, selling 4.4m cases in 2020.
The brand attributed its 2020 success to the redesign brought out in 2019, combined with its 'spirit of summer' positioning to help brighten the mood for consumers during the pandemic.
Johan Radojewski, Malibu's vice-president of marketing, said: "Our unique and distinctive white bottle and palm tree logotype are two of the most recognisable visual assets in the drinks category. Our redesign was aimed at strengthening those to ensure better standout on shelf and, of course, building on the consistency that has been critical for Malibu's design from its inception in the late 1970s."
1. Baileys
2020: 7.1m
2019: 7.4m
% change: -4.6%
Place last year: 1
After four steady years of consistent growth, the world's biggest-selling liqueur, Baileys, reported a 4.6% decline in volumes last year. The Diageo-owned brand saw volumes tumble from 7.4m cases in 2019 to 7.1m in 2020.
The brand got off to a strong start in 2020, selling its two billionth bottle in January last year, 45 years after its launch. Later that same month, Diageo released the limited edition red velvet cake-flavoured iteration of Baileys Irish cream liqueur in the UK. This was followed by the launch of a limited edition apple pie-flavoured version in the US last August.
Baileys has continued with its flavour innovation in 2021, bringing out a coconut and pineapple-infused variant and a 'lighter' expression this year. But will it be enough to help the brand return to growth this year?