Nemiroff signs distribution in Czech Republic
By Melita Kiely
Ukrainian vodka Nemiroff has extended its partnership with Coca-Cola HBC, which is now the brand's exclusive distributor in the Czech Republic and Slovakia.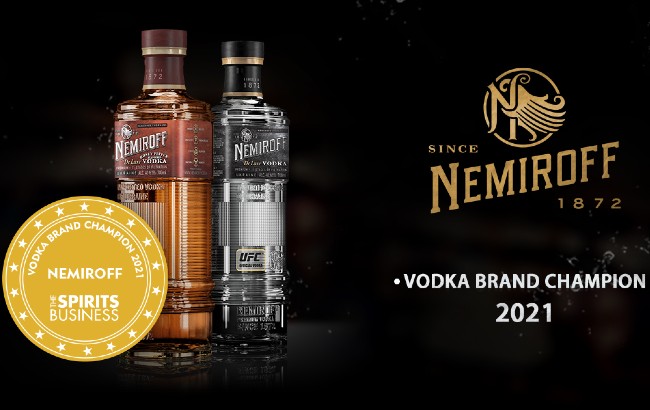 Effective from July 2021, the deal marks Nemiroff's 10th partnership with Coca-Cola HBC, following distribution agreements in Moldova, the Baltics, Italy, Austria and more.
Yuriy Sorochynskiy, CEO of Nemiroff Vodka, said: "We are delighted to add Slovakia as [a] new market and proceed to develop Czech Republic together with such [a] strong and experienced partner.
"We believe together we'll provide Czech and Slovak consumers with new taste sensations in mixology on Nemiroff."
Plans for the partnership include building expertise in the regions, developing cocktails and mixology programmes and educating consumers about responsible drinking.
Petra Fialová, trade marketing manager for Coca-Cola HBC Czech Republic and Slovakia, added: "We are very pleased about the conclusion of a cooperation agreement with Nemiroff and we believe that it will please all lovers of this traditional and highly valued vodka, which until now has been very difficult to find on the Czech market.
"The addition of Nemiroff Vodka to our portfolio is an important step in our journey to becoming a complete 24/7 beverage partner for our customers, providing a comprehensive range of quality beverages for every occasion of the day."
Nemiroff was crowned The Vodka Brand Champion in The Brand Champions 2021 report, which analyses the world's million-case-selling spirits brands.