The 10 best-selling world whisky brands
By Melita Kiely
Irish, American, Canadian and Japanese producers are proving their spirits are every bit as credible as more established whisky-producing regions. As we count down the top million-case sellers, it's clear innovation and well-executed marketing moves are paying off.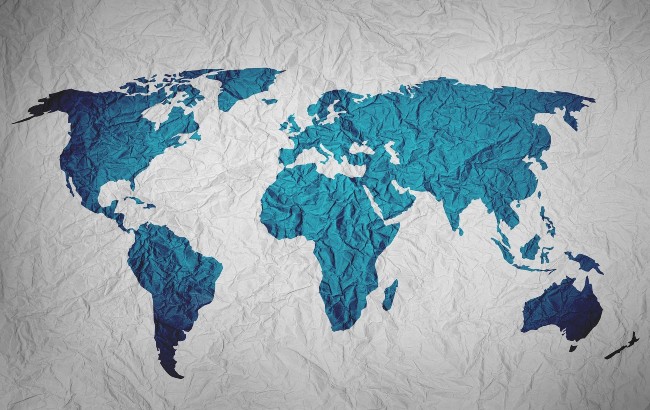 So highly regarded is Japan's whisky-making ability that demand continues to outstrip supplies, much to both consumers and producers' dismay. Meanwhile, Irish whiskey continues its impressive expansion, welcoming new distillers to the fold on a regular basis.
Innovation was apparent across the world whisky board in 2019, with new flavours, cask maturation methods and creative bottle designs coming from a wide assortment of brands.
We've combed through our Brand Champions 2020 data to bring you the 10 best-selling world whisky brands of 2019.
Click through the following pages to discover the world's biggest-selling world whiskies, listed in order of their nine-litre case sales.
Data listed is to one decimal place for ease of reading, but the percentage changes are based on the full data supplied to The Brand Champions 2020 report.
10. Seagram's 7 Crown
2019: 1.9m
2018: 2.3m
% change: -16.6%
Place last year: 7
Diageo-owned American whiskey brand Seagram's 7 Crown had a tough year in 2019, with volumes down 16.6% to 1.9m cases. It was the only American whiskey brand out of those reported in our Brand Champions 2020 report to decline last year.
In June last year, the brand collaborated with indie rock duo The Kills to re-release two songs in honour of National Dive Bar Day on 7 July.
9. Canadian Club
2019: 2.0
2018: 2.0
% change: 0.2%
Place last year: N/A
Canadian Club's sales were pretty flat in 2019, but substantial enough to earn it a spot in the best-selling list. Volumes rose marginally by 0.2% as the brand shifted 2.0m cases last year.
In November 2019, the Beam Suntory-owned brand extended its Chronicles series with the addition of a 42-year-old whisky.
8. Maker's Mark
2019: 2.4m
2018: 2.2m
% change: 10.2%
Place last year: 10
Beam Suntory-owned Maker's Mark ranks in eighth place this year after another year of strong double-digit growth. The Bourbon brand grew volumes by 10.2% in 2019 to reach 2.4m cases.
Innovative moves from the brand in 2019 included partnering with the University of Kentucky to research the DNA of the American white oak tree. The Bourbon brand also acted on its green credentials by teaming up with outdoor brand United by Blue on a scheme designed to removes more than 30,000kg of waste from the world's oceans and waterways.
7. Suntory Torys (including Highball)
2019: 2.6m
2018: 2.3m
% change: 11.7%
Place last year: 9
Retaining ninth place for a second year is Suntory Torys (including Highball), which reported a solid double-digit increase last year to hit 2.6m nine-litre cases. The Japanese whisky has reported year on year growth since 2015, and was said to be part of the portfolio of brands that helped Suntory Spirits grow sales by 7% in its 2019 full year results.
6. Black Nikka
2019: 3.4m
2018: 3.2m
% change: 6.3%
Place last year: 6
Owned by Asahi Breweries, Black Nikka posted positive volume growth in 2019, up by 6.3% compared to the previous year.
Volumes reached 3.4m cases in 2019, an increase from 3.2m in 2018, marking another consistent year of growth. The brand's volumes have been rising steadily year on year since 2015.
5. Suntory Kakubin (including Highball)
2019: 5.2m
2018: 5.0m
% change: 4.6%
Place last year: 5
It was another year of growth for Japanese whisky Suntory Kakubin and its Highball expression, enabling the brand to retain fifth place in the top 10.
Volumes rose by 4.6% in 2019 as the brand sold 5.2m cases – up from 5.0m in 2018.
4. Crown Royal
2019: 7.9m
2018: 7.3m
% change: 8.6%
Place last year: 4
Fourth place was secured by Diageo's Canadian whisky brand Crown Royal, which also took the title of World Whisky Brand Champion 2020. Sales rose by 8.6% to 7.9m cases last year.
One of the brand's most notable launches last year was a limited edition peach-flavoured expression for summer. Crown Royal also brought out a limited edition, French oak cask-finished bottling as part of its Noble Collection last June.
3. Jameson
2019: 8.1m
2018: 7.5m
% change: 7.5%
Place last year: 3
Jameson Irish whiskey continued its impressive growth trajectory in 2019, with sales breaking the 8m-case barrier for the first time. The Pernod Ricard-owned brand, and category leader, reported a 7.5% increase in 2019 to achieve 8.1m case sales.
There was no shortage of creative marketing initiatives and new releases from the brand last year, which undoubtedly helped Jameson build on its already impressive track record. In February 2019, the brand unveiled the latest iteration of its 18-year-old cask strength Irish whiskey, while the following month, Jameson and record producer Anderson .Paak celebrated neighbourhood bars as part of the brand's St Patrick's Day campaign.
Jameson also released Triple Triple as a new global travel retail-exclusive expression and unveiled two new limited edition bottlings as part of its Caskmates series in the US.
2. Jim Beam
2019: 10.4m
2018: 9.7m
% change: 6.7%
Place last year: 2
Last year's World Whisky Brand Champion, Jim Beam, held on to second place in this year's biggest-selling world whisky roundup. The brand entered the double-digit million-case realms for the first time, reaching 10.4m cases after a 6.7% sales jump.
Last February, the brand launched a global marketing campaign, called Raised Right, designed to celebrate the value of treating people around you like family. This was followed in April by a US$5m donation to the University of Kentucky to create an educational programme for distillers, called the James B Beam Institute for Kentucky Spirits.
Later last year, Jim Beam lost 45,000 barrels of whiskey after a fire broke out at one of its warehouses in Kentucky.
1. Jack Daniel's
2019: 13.4m
2018: 13.3m
% change: 1.1%
Place last year: 1
Once again, Jack Daniel's takes the top spot in the world's biggest-selling world whisky contingent. The Brown-Forman-owned American whiskey brand saw volumes grow by 2.7% last year to reach 13.4m cases, up from 13.3m the previous year.
As leader of the world whisky category, Jack Daniel's continued its innovation and global marketing moves last year. In May 2019, the brand released a limited edition bottle design, called Legacy Edition 2. The brand also tapped into growing demand for flavours with the launch of Jack Daniel's Tennessee Apple whiskey last October.