Low & no brands to watch in 2022
Mindful alcohol consumption has led to a swathe of low- and no-alcohol brands coming to market. Here, we highlight three brands that look destined for greatness in the coming year.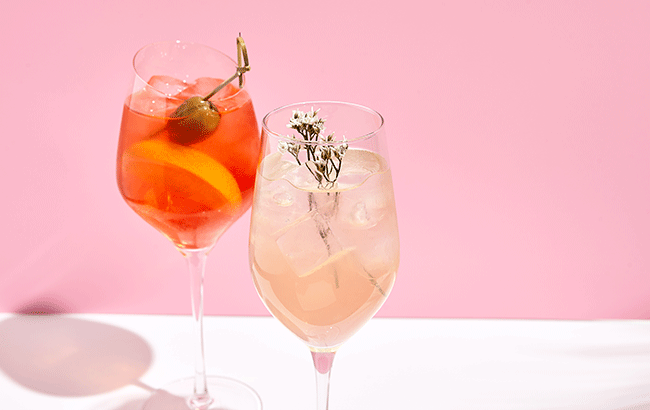 When the push to encourage moderate drinking, using the tagline 'drink less, but better', began many years ago, brands probably did not envision a generation of consumers keen to spend their money on alcohol-free 'spirits'. Initially spearheaded by Seedlip, the no-ABV category has flourished in recent years – and looks set to continue in 2022.
Take Western Europe, for example. Low-ABV 'spirits' sales in the region are forecast to increase at a compound annual growth rate of 2.6% between 2020 and 2024, according to Global Data. The analytics firm dubbed the 2020s as the 'decade of nolo spirits' after beer and cider dominated the past 10 years.
"After what was a tumultuous 2020, consumers are more determined than ever to maintain a healthy, moderate lifestyle that promotes balance, both physically and emotionally," said Holly Inglis, beverage analyst at Global Data, when the growth was forecast.
Throughout 2021, brands have been flooding the market with new low- and no-alcohol offerings. Most recently, Dutch company De Kuyper tapped into the trend with the launch of zero-ABV pre-mixed cocktails comprising four variants: Mojito; Strawberry Daiquiri; Margarita; and Pornstar Martini.
Meanwhile, following the merger of Altia and Arcus to create Anora Group, the company revealed its plans to move into the non-alcoholic space. Its inaugural products include: Roti, an alcohol-free RTD made with gin distillates and flavours such as juniper, coriander and bergamot; an alcohol-free 'schnapps' from OP Anderson Distillery, made using the same organic ingredients as the producer's aquavits; and a zero-ABV lime-and-mint-flavoured seltzer as part of Anora's Say hard seltzer line.
The group commented: "As the interest in no- and low-alcohol products continues to grow, we are eager to leverage our innovation capabilities to expand the category even further."
One need only look to a recent valuation of leading alcohol-free 'spirit' brand Lyre's. In February this year, the Australian brand was valued at more than £100m (US$138.7m). By November, another valuation put the brand's worth at £270m, after less than two and a half years of trading. Lyre's is now available in more than 60 countries, and has listings with 50 major retailers, putting it on track to reach £50m in annual revenue by the end of this year.
Mark Livings, Lyre's co-founder and CEO, said: "Millennials and older Gen Zs are drinking less alcohol than any generation before them but the mindful drinking movement transcends generations and cultural borders. We're not only growing our business – we're expanding the whole category, entering territories like the Middle East and Far East virtually uncontested."
Discover our pick of the low-and-no brands to watch in 2022 below.
---
Clean Co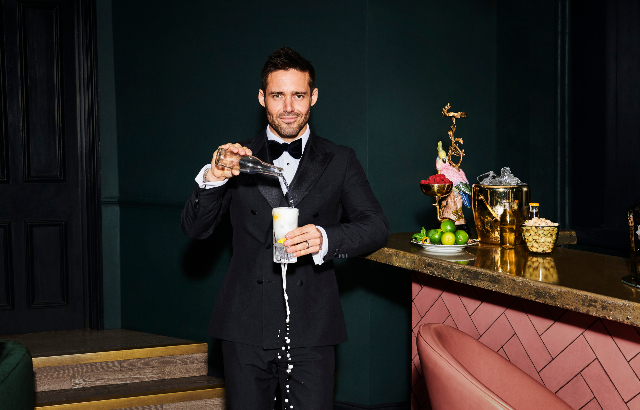 Founded by Made in Chelsea reality TV star Spencer Matthews, Clean Co entered the elusive US market this year – a huge move for a brand that only launched in 2019. Matthews expects to sell more than 50,000 nine-litre cases across the UK and the US in 2021. Having raised more than £9m in funding since its launch, and added line extensions, such as the no-ABV 'Tequila' Clean T, the potential for the brand to grow internationally in 2022 is huge.
---
Three Spirit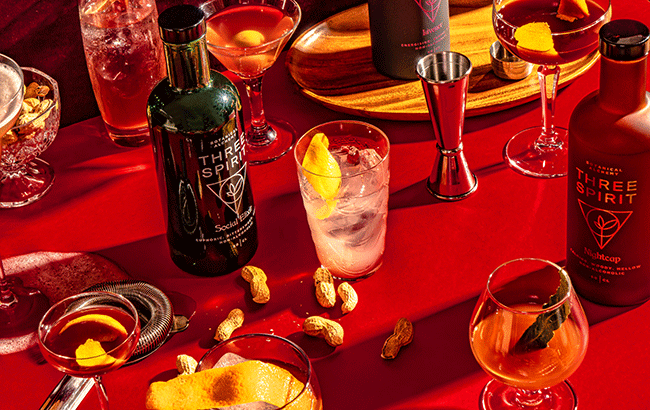 Plant-based alcohol alternative Three Spirit has big plans to break into the US in 2022. In September, the zero-ABV brand raised US$3m during its Series A round of venture capital funding, which will go towards manufacturing, building the team and continuing scientific research in the US. We're expecting big things from Three Spirit next year.
---
Lyre's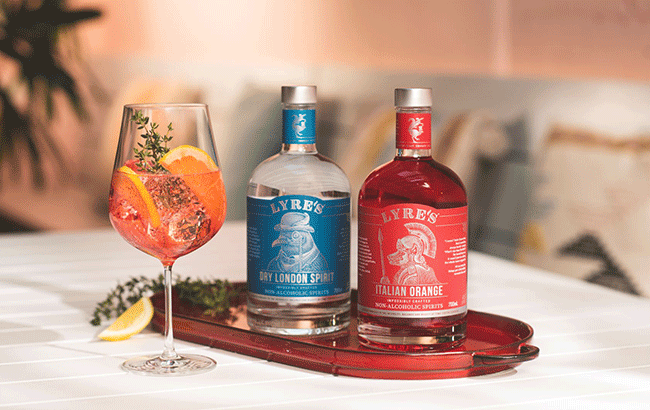 In November, Lyre's secured another £20m to increase its marketing ventures and to expand production. This includes creating more than 50 jobs at the company. It came shortly after the brand announced it would make its debut in eight countries in the Middle East in December 2021. The producer predicts that the region will contribute more than 100,000 case sales and £15m in gross merchandise value in one year. Let's see if its forecasts are correct.