The big interview: Christian Porta, Spirits Europe
Supporting Spirits Europe through one of the most turbulent times for the industry in living memory has been a real challenge for its president, Christian Porta, but one he has met head on, as Melita Kiely reports.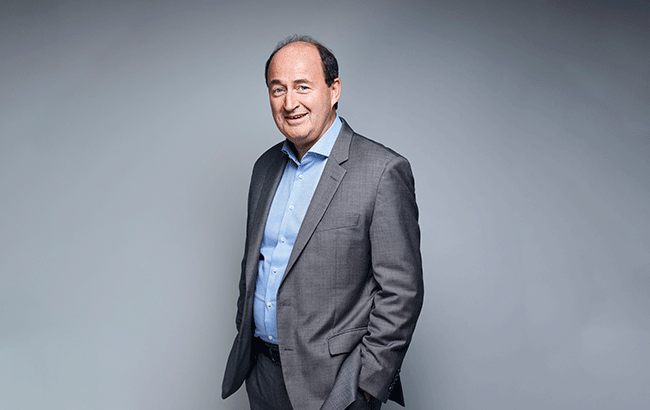 *This feature was originally published in the August 2021 issue of The Spirits Business magazine.
The spirits sphere was a very different landscape in November 2017, when Christian Porta took up his tenure as president of Spirits Europe. Since his appointment, the industry has grappled with the UK's departure from the EU, international trade wars and a global pandemic.
"It has been challenging for all of us in the sense that we have been confronted with something we have never experienced before," says Porta, who is also managing director, global business development at French drinks group Pernod Ricard.
Frenchman Porta has an extensive CV covering his time in the beverage world, and has dedicated 33 years of his career to Pernod Ricard. He started his career with the company in 1988, working in finance, before becoming managing director of Campbell Distillers, Pernod Ricard's Scotch whisky and distribution subsidiary in London.
"Then I moved to Australia [in 1999], where I was running the wine business and the Pacific distribution in Australia and New Zealand," Porta adds. "[In 2004] I came back to London, where I spent nine years running the brand company in charge of Scotch whisky and gin, Chivas Brothers, then I came back to Paris for five years and I was head of the EMEA region (Europe, Middle East and Africa), and Latin America. And I've been in my current job for the past three years. So you can see; 33 years summarised in two minutes," he quips.
Trade boards
As a leader at the number‐two alcoholic drinks firm in the world – which owns brands such as Jameson Irish whiskey, Absolut vodka, and Martell Cognac – Porta is no stranger to sitting on trade association boards.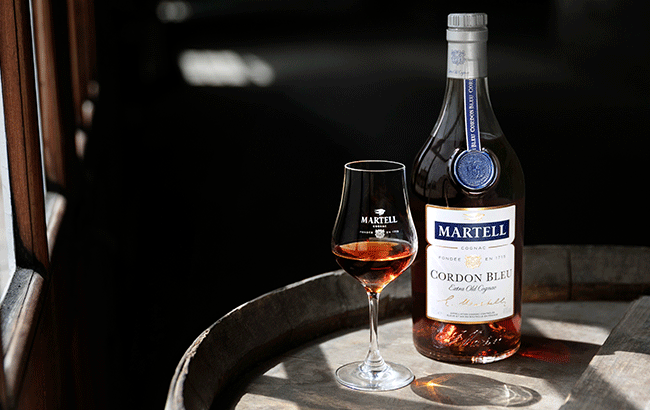 "We are a senior player in the industry, so it's part of our mission to be involved in all the trade associations," Porta says. "I've been on the council of the Scotch Whisky Association for nine years, I've contributed to the industry; there are many, many bodies in which we participate and I think it's great for senior executives of large companies or trade associations to be part of, to contribute to the promotion, the defence and interest of the industry at European level.
"So it was considered I'd be a good president, and I decided it would be a good opportunity, and I've done this with a very good team."
Spirits Europe's mission is clear: to represent, defend and promote European spirits, and help members achieve sustainable business growth. The body represents the interests of 30 spirits associations in what Porta calls "EU‐plus", which includes Norway, Switzerland and the UK. The group also represents 10 leading multinational firms, covering 47 spirits categories and 240 geographical indications.
As president, Porta sits on the board, which 'fills the gap' between the general assemblies – the decision‐making body of the association, which meets twice annually.
"My role is really to lead the association as a president. I help our director general [Ulrich Adam] in high‐level meetings with senior officials at the European Commission, with senior representatives," Porta says. "I'm a non‐executive chairman of an organisation that is led operationally by Ulrich Adam and the team in Brussels. So we define the strategy, we define what our role is [at Spirits Europe], what the key issues should be, then I manage the board as president, and make sure that the executive team implements the strategy, agreed in the right way."
It has arguably never been as vital for an association such as Spirits Europe to exist as in over the past 18 months; 2020 was not kind to the European spirits sector. Exports of European spirits tumbled by 19% last year due to tariffs and Covid‐19 restrictions, according to figures from Spirits Europe's Trade Review 2021 report. Exports fell to €6.8 billion (US$8bn) last year, as punitive tariffs and Covid‐19 took their toll.
Spirits Europe has fervently campaigned for the removal of tariffs on EU, UK and US spirits – and the figures show precisely why.
According to the report, the US was the biggest export market for EU spirits, but fell by 16% last year to €2.74bn.
Major breakthrough
However, relief came in May this year when the US and the EU agreed to a five‐year suspension of tariffs on products including vodka and Cognac, signalling a major breakthrough in the 16‐year‐long Boeing‐Airbus dispute. Nevertheless, the EU and UK continue to hold a 25% tariff against American whiskey as part of the steel and aluminium spat.
"In both cases, the spirits industry has nothing to do with the global dispute," stresses Porta. "There is no link whatsoever with spirits; we have nothing to do with aluminium, we have nothing to do with Airbus/Boeing. We find that totally unacceptable and totally unsatisfactory to be considered as a solution, or victim of such a dispute. Why should we pay the price for such a dispute?"
Spirits Europe found strength in numbers and decided to take a collaborative approach to eradicating the tariffs by partnering with fellow trade associations on both sides of the Atlantic. "We decided to speak with Discus, the trade body of the US spirits industry, and we had a collective approach of lobbying, talking to people on both sides just to say, 'look guys, we have nothing to do with this, we don't want to be involved, there is no reason to involve us', and progressively, people started to listen to us. Fortunately, the tariffs have been suspended for five years, which is great, it's a good first step."
Although the 25% tariff on American whiskey remains, Porta is pleased plans to double the tariff to 50% at the start of June were called off, and he is optimistic that the matter will be resolved in the near future.
"Hopefully in the next few months we will come to a solution and be able to completely remove them," he adds. "Why should American whiskeys be exposed to a 25% tariff on something that fundamentally relates to the situation of the aluminium and the steel market? There's no reason – it's unjustified. American whiskey should not be penalised."
Porta is equally passionate about supporting spirits businesses to be more sustainable. Part of his work with Spirits Europe is to help the trade body engage with producers, suppliers and distributors and support them to become 100% sustainable from farm to glass by 2050.
In April 2020, the trade association became a partner of the Close the Glass Loop initiative, which aims to reach a 90% collection rate of used glass packaging by 2030. The campaign is run by Feve, the federation of European manufacturers of glass containers and machine‐made glass.
"Spirits Europe is a kind of aggregator of initiatives," Porta explains. "You have trade associations, like the Scotch Whisky Association, who have their own sustainability and responsibility policies to reduce CO2 and things like that. So Spirits Europe makes sure the industry collectively gets to targets that make sense, that we contribute to the EU Commission policy of reducing carbon footprints, CO2 emissions, and all of this."
Routes of communication
He adds that Spirits Europe doesn't have a definitive sustainability plan, per se, but ensures routes of communication remain open between the association and multinationals to ensure their own policies "make sense".
The body's role is similar when it comes to promoting messages of responsible drinking, Porta continues. In June 2019, Spirits Europe signed a memorandum of understanding (MoU) that committed the spirits sector to provide energy information on labels, and offering full lists of ingredients and detailed product‐specific information online. At a time when consumers are increasingly curious about what they're drinking, Spirits Europe and the EU spirits sector agreed that additional details would help imbibers make more informed choices.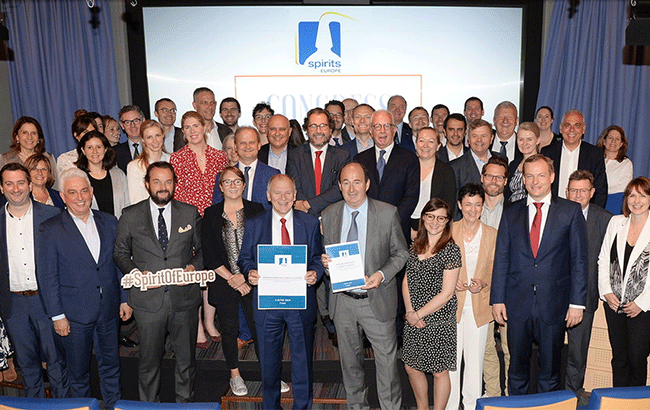 The MoU was a voluntary agreement by the European Commission, which pledged to provide energy values on 25% of labels by the end of 2020, 50% by the end of 2021, and 66% by the end of 2022. For the online ingredients list, the industry committed to revealing the raw materials for all mono‐raw material spirits categories and vodka.
"This was kind of a global Spirits Europe initiative that Spirits Europe was promoting and agreeing on behalf of the whole of the industry," Porta explains. "The implementation is then managed by the different companies, by different trade associations. Spirits Europe makes sure people are moving in the right direction and that the targets are achieved."
Supporting the on-trade
Being swift to adapt and change, and introduce new measures to support the spirits world is crucial to the effectiveness of Spirits Europe. In March, a year after the pandemic first peaked in the Western world, Spirits Europe launched its #WeStandReady campaign. The movement called for coordinated action to enable the safe reopening of bars and restaurants in Europe, and to create a 'sustainable and long‐term' recovery of the hospitality and tourism sectors.
#WeStandReady's mission included creating an EU task force and recovery fund to bring together cross‐sector representatives, national ministers and the European Commission. The campaign also sought to give operators guidance on how to safely open, and develop a 'vision' for long-term recovery.
"[The on‐trade is a very] significant part of [the spirits industry's] sales," Porta says. "It's a channel where consumers have a direct link to the product. It's a very important channel from a sales and marketing point of view. So we wanted to support them, to relay their campaigns, support their initiatives and encourage them, to make sure the on‐trade gets fully back on track as soon as possible."
Through the #WeStandReady campaign, Spirits Europe and its members promised to listen to customers and support the hospitality sector as a 'key value chain partner'; to help on‐trade workers with support from policymakers if needed; to champion 'safe socialising'; and to collaborate with stakeholders on a sustainable vision for hospitality after the pandemic is over.
"We were all taking the on‐trade for granted, and suddenly we realised it wasn't there," adds Porta. "It's important that the on‐trade remains strong not just from a business perspective, but because it's part of the human need to socialise, spend time with friends and family. The on‐trade is a very good place for that, so it's very important that we, as an industry, support them as much as we can."
Porta has just a few months left as president of Spirits Europe before a new board leader is elected. He is understandably incredibly proud of the work he has done during his time in the role, implementing changes at national and European levels.
"I've been very happy to do that, and in November I will relinquish my presidential duties," Porta adds. When he does, he will continue focusing on "my day job, which takes probably 110% of my time", he says with a smile, remaining as passionate as ever about the spirits world.
"I will go back to my normal job and continue to make sure that Pernod Ricard as a company grows as fast as possible, and that we are grabbing all the great opportunities that are presented to us for our portfolio of spirits, wines and Champagnes across the globe," Porta says.
"It has been a pleasure, it has been a privilege and we will continue to be involved with Spirits Europe as we have people working in all the trade associations.
"We will continue to make sure the spirits industry goes in the right direction, at the right speed."