What's next for American whiskey?
With the double whammy of tariffs and the Covid-19 pandemic, American whiskey producers have had a tough couple of years. But as sanctions ease and bars reopen, the future for the sector could be promising.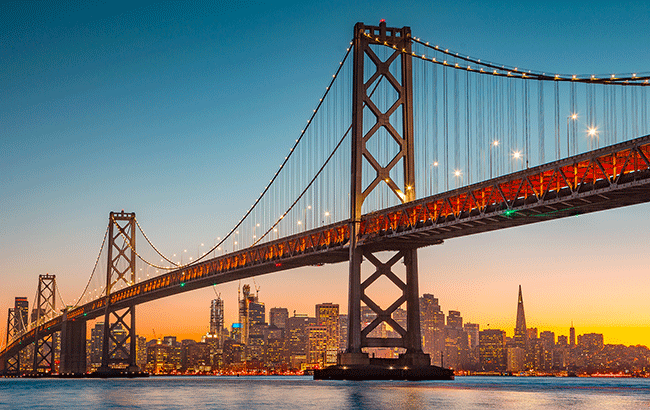 *This feature was originally published in the August 2021 edition of The Spirits Business magazine. 
Just over two decades of transatlantic free trade were snuffed out in a tweet in March 2018. "We will now impose tariffs on motorcycles, Harley Davidson, on blue jeans, Levi's, on Bourbon. We can also do stupid," tweeted the then EU Commission president, Jean-Claude Juncker, in retaliation to US sanctions on steel and aluminium. The 25% tariffs came into force that June and have remained in place ever since.
By the end of 2020 the value of US whiskey shipments to the UK had plummeted by 53%, and by 37% to the EU, according to Chris Swonger, president and CEO of the Distilled Spirits Council of the US (Discus).
"Trade wars are good, and easy to win," Trump tweeted in response that March, and in October 2019, US imports of Scotch single malts were hit in the exact same way. It was a simple tit-for-tat retaliation, albeit over a separate dispute involving aircraft subsidies. With a new regime in the White House keen to reset America's relationship with Europe, and the recent five-year suspension on single malt tariffs in June, Discus is hoping for an early resolution.
"I can't tell you how jubilant we will be when tariffs on American whiskey are removed," says Swonger. "I think it will be an affirmation of just how great our collective industries are." For now, he remains "cautiously optimistic". He adds: "In November 2019, when he was campaigning, Boris Johnson said that when he became prime minister one of the first things he was going to do was remove the tariffs on American whiskey."
Then again, Johnson made many promises on the campaign trail, and there has been a global pandemic in the meantime.
Potential leverage
In June, the industry's lobbying efforts were boosted by the new Bourbon Alliance founded by Martha Dalton in the UK. Among its members are Brown-Forman, Beam Suntory and a host of craft Bourbons, including Dalton's own brand – Never Say Die – whose "USP is that we're going to import it in the barrel and finish its maturation in the UK before bottling it here", she explains.
"We'd assumed, maybe naively, that when the UK left Europe, tariffs would no longer apply." But she admits there may have been an argument to keep them as potential leverage in the dispute over single malts. "Now there's a deal on that, I think it's a no-brainer for the tariffs to come off," she says.
A UK consultation with stakeholders has now closed, but a government decision may have to wait until September, after Parliament's summer recess. As Discus points out, dropping the tariffs would be a goodwill gesture before the UK attempts to forge a trade deal with the US. A resolution in the EU might take a little longer, but Swonger and his team are adamant they won't have to wait until the global steel and aluminium dispute is resolved.
Brown-Forman, owner of the mighty Jack Daniel's, has been 'hit hardest' with company president Lawson Whiting talking of lost sales worth US$70 million a year since 2018. It appears that Jack Daniel's chose to maintain its price and absorb the tariff in most cases, which would have led arch-rival Jim Beam to do the same.
This explains why volumes of US whiskey shipments, as tracked by Discus, were down significantly less than value, by 21% in the UK and 7% in the EU between 2018-2020.
Many of the smaller players either pulled out or delayed entering Europe, causing a dramatic drop in consumer choice. "Brown-Forman told me it's something absurd, like 90% of the UK Bourbon market is now just five brands owned by Brown-Forman and Beam Suntory," says Dalton, who has pressed pause on Never Say Die's launch.
Wilderness Trail, a craft brand introduced in 2005, was unable to swallow the tariff that added between £10 and £15 (US$14-US$21) to its UK price, reckons its owner and distiller, Shane Baker. It is still available in the UK and in Germany, but "it took the momentum away from us, having a very good competitive product", he says. "We basically pulled back and are focusing more on growing our home market and entering new states."
Swonger reports countless other examples, and says: "Many craft distillers will go to the UK and EU before they go across the country. Once you're in the EU's internal market you have access to all those consumers. Whereas in the US, with our three-tier system, you need to find a new distributor or wholesaler in each state."
Luckily, it's boom times for domestic sales of US whiskey, with volumes up by 7% to 28.4m cases, and value up by 8.2% to US$4.3 billion last year, according to Discus. It's been growing nicely for a decade, but can it last?
"I truly believe it can," says David Dykstra, sales and marketing chief at MGP Ingredients, one of America's top five distillers. "History tells us that drinking trends in the US are 20 to 25 years at a time. We're 10 years into this cycle, which suggests we've got 10 to 15 years' growth still to go."
According to Dykstra, homegrown US whiskey consumption peaked in the 1970s at "around 40m cases" when legal-age drinkers numbered 122m.
"Today we have about 230m legalised drinkers and we're at 28m cases, so I think we have a lot of room for growth," he says, which suggests that annual per capita consumption has slipped from about four bottles to one and a half. To capitalise on this opportunity, particularly in premium brands, MGP this year acquired Luxco, whose American whiskeys include Rebel Yell, Ezra Brooks and Yellowstone, for US$475m.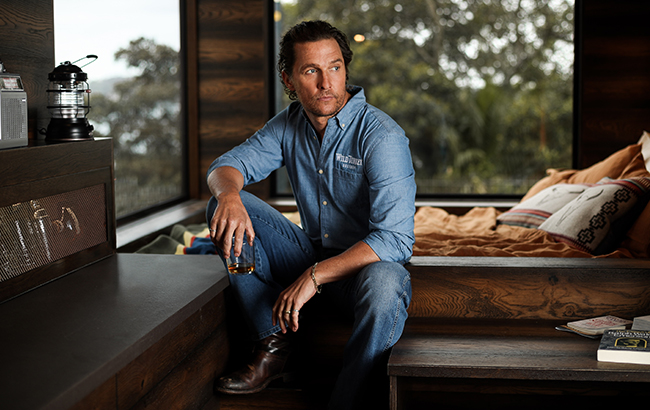 At Wild Turkey owner Campari Group, senior category director of dark spirits Sean Yelle believes: "People have rediscovered American whiskey. Consumers who'd moved to vodka and other drinks in the 1980s and 90s are coming back."
He predicts that while volume gains may be marginal, the real growth will be in value, and says: "We've moved our entire portfolio up the value chain from 'standard' to 'premium', and we're seeing the benefit with brands like Russell's Reserve and Longbranch."
Increased production
The latter is a collaboration with Wild Turkey's creative director, actor Matthew McConaughey. Yelle admits there was a slight reaction of "oh look, another celebrity product – nice try!" when Longbranch launched in 2018 as a 5,000-case limited edition, but claims consumers now see it as "a great sipping whiskey".
Production has been increased, as has distribution, which now extends to a few overseas markets, though as Yelle explains: "We've been really laser-focused on making Texas the hotspot for Longbranch." This ties with McConaughey's Texan roots and recent speculation that he is considering running for state governor.
Meanwhile, many smaller distillers have struggled, especially those that had been reliant on tasting room sales, tourism and their local on-premise – all of which were closed for much of 2020.
But with MGP being a major third-party supplier, Dykstra sounds upbeat, saying: "We saw a decline in the craft distillers purchasing from us in April through to the first half of June, but after that we saw a resurgence."
As for future trends, he points to the new single malt category in US whiskey.
"It's in its infancy, but I think we'll see a lot of new products hitting the market," he says. "And we're seeing a lot of people moving into wheated Bourbons because it's so approachable to multiple different categories of drinkers within the segment – it's very soft on the palate."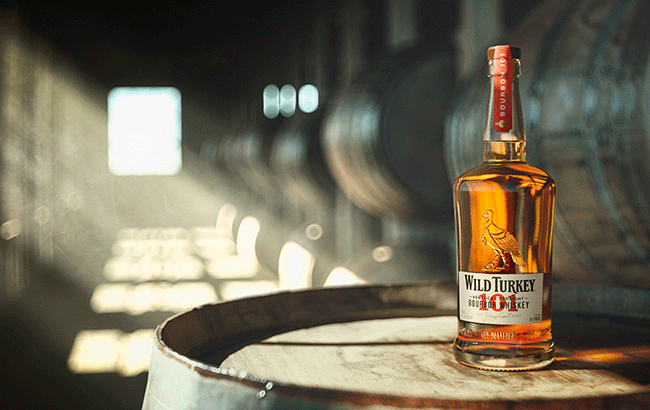 He also feels flavoured whiskeys, a huge category in its own right, will continue to grow within "a very narrow flavour range". He says: "Most people have stuck with traditional flavours up to this point, and we'll see how it plays out. I certainly hope it doesn't get crazy and we don't have doughnut-flavoured whiskeys."
Yelle agrees, and, having worked for Smirnoff, knows all about the excesses of flavoured vodka. "We've been very selective in launching new flavours of American Honey," he says of the Wild Turkey extension that opened the category 30 years ago.
Similarly, with the modern craze for RTDs, he explains: "We're not interested in putting a Wild Turkey label on a hard seltzer."
When it comes to US whiskey exports, the blockbuster brands of Brown-Forman and Beam Suntory may dominate, but others are ready to pile in. Wild Turkey has ambitions of becoming a global whiskey brand, and "does very well in pockets of Asia Pacific and Australia", claims Yelle.
Dalton says: "American whiskey is becoming an exciting market here in the UK. It was breaking out of the classic Scotch scene in high-end bars and cocktail bars." For the past 18 months such outlets have been restricted or closed. With bars reopening, the choice in American whiskey is set to explode, if and when the tariffs are finally dropped.