American whiskey tariffs: is relief in sight?
American whiskey producers have had an especially tough year, with the pandemic exacerbating punitive EU tariffs in retaliation for ones imposed by the US. But recent decisions halting further levies may bring relief, writes Nicola Carruthers.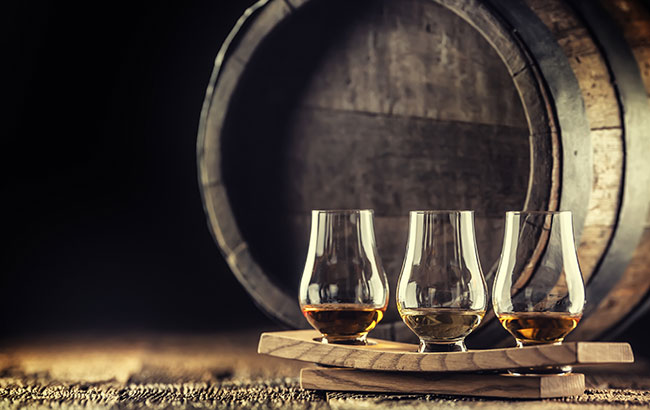 *This feature was originally published in the June 2021 issue of The Spirits Business. Since the magazine went to press, the US has agreed five-year tariff truces with the EU and the UK. Neither deal covers American whiskey
After a tumultuous year that saw distillers' revenues plummet during the Covid‐19 pandemic, the American whiskey sector was given a breather when the European Union (EU) and the US came to an agreement over the incoming 50% tariff.
On 17 May, just several weeks before an increased tariff was due to come into effect, representatives from both blocs said they had started talks to address the trade conflicts over the global steel and aluminium industry.
As part of these discussions, they agreed to halt the 50% tariff on American whiskey that would have come into effect on 1 June 2021. The move would have doubled the current rate on US whiskey.
In 2018, former US president Donald Trump imposed a 25% tariff on steel and aluminium from the EU. The EU implemented a 25% tariff on American whiskey and other goods in retaliation.
Both the EU and the US are committed to resolving their trade issues "before the end of the year", a joint statement from the two nations said.
Chris Swonger, president and CEO of the Distilled Spirits Council of the US (Discus), said the 50% tariff "would have forced many craft distillers out of the EU market".
He continued: "We recognise there is still work to be done to get EU and US spirits back to zero‐for‐zero tariffs. We greatly appreciate the Biden administration's ongoing efforts to resolve these longstanding trade disputes and reduce the economic pain felt by those industries unfairly caught in the middle."
Jack Daniel's owner Brown‐Forman said it was hopeful that negotiations would lead to the total removal of tariffs on American whiskeys.
Eric Gregory, president of the Kentucky Distillers' Association, also applauded the move. "This is welcome news as distillers in Kentucky and across America were perilously close to a crippling blow on European exports," he said. "This gives both sides some breathing room to return to free and fair trade, and once again level the playing field for Kentucky's signature spirit."
Gregory added that the dispute has "slashed exports and jeopardised the certainty of our largest overseas markets".
Since the tariff took effect in June 2018, American whiskey makers have lost millions of dollars in export sales. Export data shows US whiskey exports to the 27 EU member nations fell 37% between 2018 and 2020, with a 53% drop in exports to the UK during that period.
The tariffs caused Bourbon exports to drop by 35% in 2020, with shipments to the EU nearly halved. Sales to the UK, formerly Kentucky's largest EU market, fell by 50%.
Over the past year, distillers have seen their sales drop as tasting rooms were forced to close because of the pandemic. A study by Discus and the American Distilling Institute in June 2020 found that craft distillers are expected to lose more than US$700 million worth of sales in 2021.
OVERSEAS MARKETS
Margie Lehrman, CEO of the American Craft Spirits Association, said: "Many American craft spirits producers had relied on overseas markets to grow their businesses and have had to face dramatically reduced revenue streams when the tariffs were implemented."
She added: "We recognise that this is only a first step in a more complicated process of eliminating such trade headwinds."
Greg Mefford, international sales director at US‐based Luxco, which owns Kentucky sites Lux Row Distillers and Limestone Branch Distillery, also said the increased tariff came at a difficult time for the industry.
Mefford said: "The doubling of the tariff wouldn't have been helpful for any business or consumers at a time when economies around the globe, and sectors including the off‐trade, are working hard to bounce back from the impacts of the past 12 months.
"Finding a tariff solution isn't just about boosting EU sales of American whiskeys – it's about encouraging trade that provides good value for the consumer and drives revenue throughout supply chains in the EU and internationally."
Ulrich Adam, director general of trade body Spirits Europe, called for "clarity that this suspension will continue until the end of the year or until the matter has been resolved and tariffs are withdrawn completely".
He added: "The 25% tariff rate that has been in place for nearly three years now has had, and continues to have, a significant negative impact on US whiskey exports to Europe, which have drastically fallen as a result.
"A full removal of these tariffs is needed to reverse this trend and boost jobs and growth on both sides of the Atlantic, amidst a very difficult market situation marked by the Covid crisis."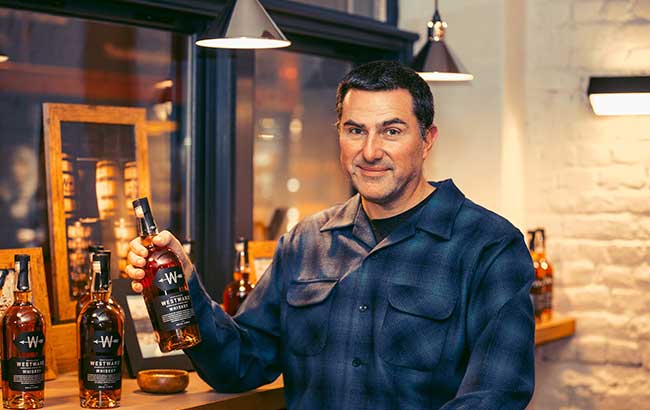 One company that felt the weight of the tariffs is American single malt brand Westward Whiskey, which was forced to absorb the cost of the levy.
Thomas Mooney, co‐founder and CEO of Westward Whiskey, said: "Historically, Europe has contributed more than 20% of our sales, and the UK has led the way. It takes years, and considerable investment, to turn an export market into a meaningful part of our business. We have invested time and money in the UK for 15 years.
"For some time now, we have absorbed the cost of the 25% retaliatory tariff in order to compete, on top of the already higher costs that American exporters face (eg. the need for a 700ml bottle that we purchase at a higher price). Had this tariff escalated to 50% on June 1, we would no longer have had a path to remain competitive. Significant damage would have been done on both sides of the Atlantic."
Jared Himstedt, head distiller at Texas whiskey Balcones, added: "This decision helps facilitate the availability and accessibility of our whiskey to new consumers in Europe."
WORK TO BE DONE
Katharine Jerkens, senior vice‐president, global sales and marketing for Tennessee whiskey brand Uncle Nearest, said there was "much work to be done as the original tariffs remain in place, in spite of being removed for most other spirits".
Now attention will turn to the years‐long spat between aeroplane makers Airbus and Boeing, which has hit a number of spirits categories with tariffs. US tariffs imposed on single malt Scotch in October 2019 have now cost the industry more than £500m (US$682m) in exports.
The EU's decision to freeze the 50% increase follows the US and the EU's agreement in March to a four‐month suspension of tariffs on products from both nations, including rum, vodka and Cognac. The US agreed to temporarily remove tariffs on UK goods, including single malt Scotch whisky, for the same period of time. Spirits Europe's Adam hopes both sides will "find common ground to resolve the Airbus‐Boeing dispute" before the end of the four‐month suspension period in July.