Nemiroff marks UK expansion with Bloodstock festival
By Melita Kiely
Ukrainian vodka Nemiroff has partnered with Bloodstock, the largest outdoor, independent heavy metal festival in the UK, to celebrate the brand's nationwide expansion.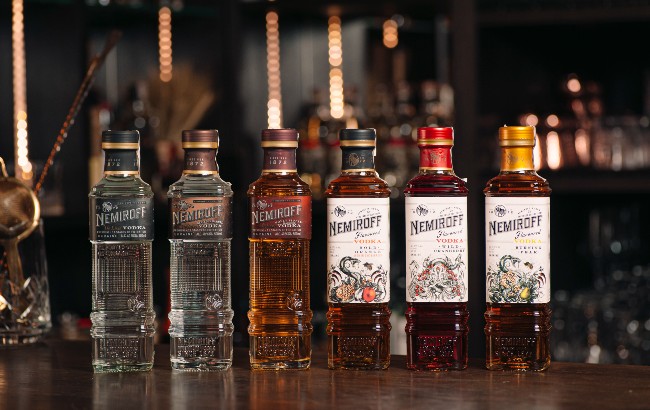 Bloodstock will take place from 11-15 August at Catton Park, Derbyshire. The festival is expecting 100,000 visitors over the five-day event, as it celebrates its 20th anniversary this year.
As a partner of Bloodstock festival, Nemiroff will be available for guests to enjoy at the festival's bars, with piercing and tattooing available at the brand's corner.
The partnership comes as Oak and Still has been named the exclusive distributor of Nemiroff in the UK.
Yuriy Sorochynskiy, CEO at Nemiroff, said: "This is a key milestone for the business and we're really looking forward to working together with the Oak and Still team to build our brand across the UK.
"Our partnership will enable us to broaden our reach throughout the UK and take our brand to the next level in the growing vodka category.
"Despite all the challenges, Nemiroff is confidently conquering market after market, and proves that difficult times are the perfect opportunity to show your strong character."
Nemiroff has signed numerous new distribution deals around the world recently, expanding its global presence to the Czech Republic, Moldova, the Baltics and Italy, to name a few.
Nemiroff experienced an 18% increase in sales in 2020, as volumes passed five million nine-litre cases for the first time.
Luke Brown, sales director at Oak and Still, added: "We can't wait to roll out the fastest-growing international spirit brand in the world in the UK.
"The Nemiroff brand story is compelling, and the liquids are bold and delicious, so we are very excited to be a part of the brand's growth. It will certainly complement our portfolio and cater to the jump in interest in the vodka category.
"One of the advantages on the UK's market is a strong culture of online shopping and we plan to strengthen our position with various online retailers. We also have exciting direction to mixology culture development, which will further bolster and support our growth ambition."
Nemiroff was named Vodka Brand Champion 2021 in The Spirits Business' annual Brand Champions report, which analyses the world's million-case-selling brands.