Nemiroff Vodka sales soar 18% in 2020
By Melita Kiely
Ukrainian vodka brand Nemiroff experienced double-digit sales growth in 2020 as volumes surpassed five million nine-litre cases.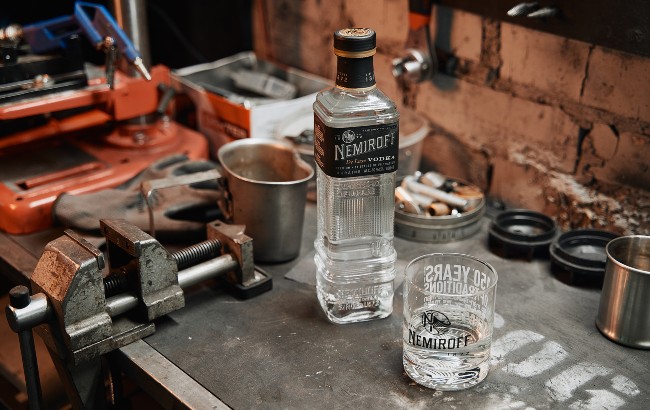 The vodka brand reported an 18% increase in sales last year, with volumes reaching 5.05m nine-litre cases.
Nemiroff saw sales rise despite difficulties in global travel retail, where Nemiroff is one of the top-three vodka brands, and the brand's sales fell by more than half. However, Nemiroff said it expects to see recovery in the sector in 2021.
Yuriy Sorochynskiy, Nemiroff CEO, said: "Such incredible results were impossible without strong teams and trustful partners around the world. 2020 was a challenging year for the many companies and [the] spirits industry in particular.
"It required restructuring of many business processes and bold decisions. Indomitable spirit in our DNA leads us to create the future we believe in. So we use every opportunity to build an industry-changing brand."
Nemiroff attributed the new design of its entry range, The Originals, for helping sales during the fourth quarter, along with consumer demand for new flavours and convenient formats to make cocktails at home.
The brand's De Luxe, Inked Collection, and Lex ranges saw sales rise by '1.5 times on average', with double-digit growth in select markets. Nemiroff believes this reiterates the trend towards premiumisation and mindful drinking.
Nemiroff expects to continue growing sales in 2021 and expand the brand further.
Last month, Nemiroff appointed Grzegorz Kuwalek to the newly created role of chief sales officer.
The brand also agreed a distribution deal with Coca-Cola HBC in Latvia, Lithuania and Estonia.