The Rock launches Teremana Tequila tour bus
By Kate Malczewski
Actor Dwayne 'The Rock' Johnson, co-founder of Teremana Tequila, has unveiled a branded tour bus that will travel the US handing out cocktails.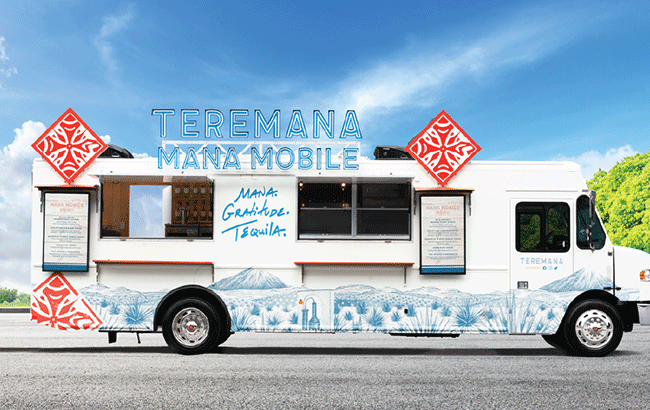 Called the Mana Mobile, the Teremana Tequila-themed 'rolling envoy' will embark on a road trip across the US, stopping by military bases, fire houses, hospitals and more.
Along the way, the brand's team will serve Teremana-based drinks, where allowed, as well as dishes such as brioche French toast with Tequila-infused maple syrup.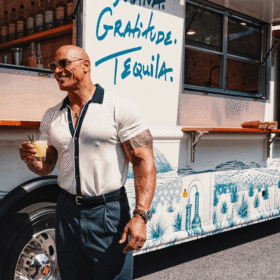 Johnson commented: "I created Teremana to bring people together and I can't think of a better way to bring people together than bringing the Mana Mobile directly to them.
"Our Mana Mobile will deliver delicious Teremana cocktails, fresh and amazing eats and a whole lotta gratitude to people, towns and cities across North America.
"So keep an eye out for the Mana Mobile in your neck of the country and let the Teremana adventures begin."
Johnson and co-founders Dany Garcia, Ken Austin and Jenna Fagnan launched Teremana Tequila last March, working with a family-owned distillery in Mexico. The brand offers two expressions, a blanco and a reposado.
Since its inception, Teremana has invested heavily in marketing, airing an advert during the Super Bowl and pledging US$1m to the on-trade through its 'Guac on the Rock' campaign.
Earlier this year, Fagnan told The Spirits Business the brand was targeting one million case sales. In 2020, Teremana was on track to sell 300,000 cases, and in March 2021, the brand rolled out in Canada.