Taking stock: what's next for Scotch whisky?
By Nicola Carruthers
The Covid-19 pandemic dealt a major blow to the Scotch whisky industry, with suppliers and contractors forced to close, staff laid off and production volumes down. But, as Nicola Carruthers discovers, the sector is ready to bounce back.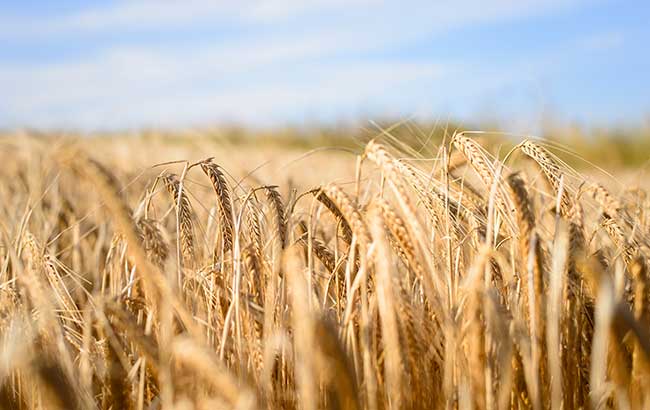 *This feature was originally published in the July 2021 issue of The Spirits Business magazine.
Covid‐19 has presented multiple challenges for the Scotch sector. While the crucial on‐trade channel was hit with restrictions, some distillers had to halt production, and many were forced to temporarily shut their visitor centres.
Farmers, maltsters, still makers and engineers were not immune to the effects of the pandemic, which came at an already uncertain time for distillers. The sector has also been battling Brexit and the US's 25% tariff on single malts, which has now been paused for five years.
The Scotch whisky industry directly employs more than 10,500 people in Scotland, including 7,000 in rural areas, and its supply chain is worth more than £1.8 billion (US$2.5bn), according to trade body the Scotch Whisky Association (SWA).
Tony Brewerton, operations director at Scotch whisky producer Loch Lomond Group, says the impact of the pandemic on the supply chain has been "significant", mostly because of challenges to resources, and measures that restricted the spread of the virus.
Brewerton says: "In the supply chain, our suppliers faced the same challenges as we have in managing their businesses and adapting to the new measures, so the inconsistent supply of dry goods coming into the site caused significant turbulence in our production plans, and continue to do so.
"Many of our suppliers have diverse customer bases across multiple industries. With other industries experiencing major impacts, suppliers were forced to enter into widespread furlough with employees. This reduction in staff saw reduced capacity, and suppliers struggled to keep up with our demand due to their furlough decisions."
Simpsons Malt produces malted barley, which is used to make Scotch whisky. The family‐owned company currently operates two malting facilities in Berwick‐upon‐Tweed, Northumberland, and Tivetshall St Margaret, Norfolk. Simpsons Malt is due to open a third site in Speyside to meet demand from Scottish producers. The site, subject to planning permission, will offer "state-of-the-art" maltings, as well as malted barley storage facilities.
The company saw its sales tumble during 2020 due to the pandemic. Simpsons Malt's profit before tax nearly halved to £4.7 million in 2020 (it was £9.8m in 2019), with turnover reaching £123.5m, compared with 2019's £168m. The reduced profit in 2020 was due to the impact of the pandemic on the malting division of the business, particularly in the second quarter of the year.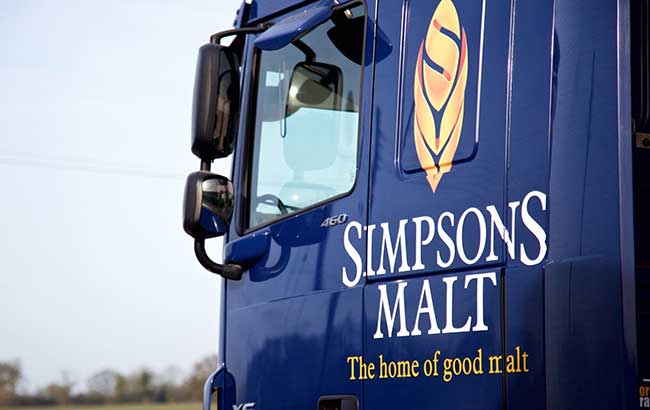 Reduced levels
Simpsons Malt said the malt supply chain had to adjust to the government's lockdown measures, which led to many of its distilling and brewing customers either closing or operating at significantly reduced production levels.
Richard Simpson, vice‐chairman of Simpsons Malt, says the firm had to access the furlough scheme. Both of the company's sites were equally affected, he notes. But he says the company is "well on its way back to pre‐pandemic levels", with a lot of demand from brewers as the on‐trade reopens.
Julian South, executive director of trade body the Maltsters Association of Great Britain, also notes that the initial impact of Covid‐19 was the "slowing of demand for malt" but this "quickly eased".
However, the impact on whisky has been less than on beer, which is largely sold in the on‐trade, according to South. David Keir, sales and marketing director at The GlenAllachie Distillers Co, says: "Bottling halls are operating under restrictions, which has had an impact on capacity, and you only need one team member to test positive then the whole crew has to isolate, which causes further disruption."
Scottish firm Alexander Inglis & Son was one of the UK's largest suppliers of grains and cereals used in the whisky and distilling industries, until it fell into administration in May 2021. The business struggled following a poor harvest in 2020 and a fall in demand for its services due to the Covid‐19 pandemic. Willie Thomson, chair of the Combinable Crops Committee at National Farmers Union (NFU) Scotland, notes: "We have lost one or two of our big merchants, either swallowed up by others or that have had a tough time. There are fewer buyers."
For process engineering firm Allen Associates, the pandemic caused many of its projects to be delayed. "At the beginning it was difficult, everyone was quite concerned about the situation in the world," explains managing director Scott Allen. "Projects went on hold and projects that were due to start didn't start. We cut our staff quite drastically, by half, because there was no work. The furlough scheme was brilliant." Thankfully, Allen was able to bring all of his staff back as projects restarted and new work came in.
"What's affecting us a lot is that the price of raw materials are increasing drastically," says Allen. "Projects are difficult to price, there's a worldwide issue in terms of material prices, linked to Covid. The high demand is affecting everyone. Prices for stainless steel and copper are increasing by 10% to 15%."
Keir also notes the rising costs of raw materials. He says: "We've been suffering with increased costs hitting us on raw materials, and we continue to absorb these but it's getting harder to do so. Some dry goods components have experienced cost increases of almost 50% through 2021."
Anthony Wills, founder and managing director of Islay distillery Kilchoman, notes the difficulty of acquiring materials. "We use [still maker] Forsyths, which had a case of Covid and had to shut down last summer. It impacted what they could do. We were looking to buy a couple more washbacks but buying some, or any vats that we wanted, proved quite difficult to source. There were big delays of around four to five months. It means that we don't go up in production until we get that stuff in place."
Brewerton also notes the difficulty of "getting hold of machinery required to make necessary improvements to our equipment".
Meanwhile, David Livingstone, distillery manager of Isle of Arran Distillers in Lochranza, says many contractors stopped work during the pandemic, causing a backlog.
The producer was seeking to replace some of its distillery equipment, which normally would take three or four months, but had been extended to six months.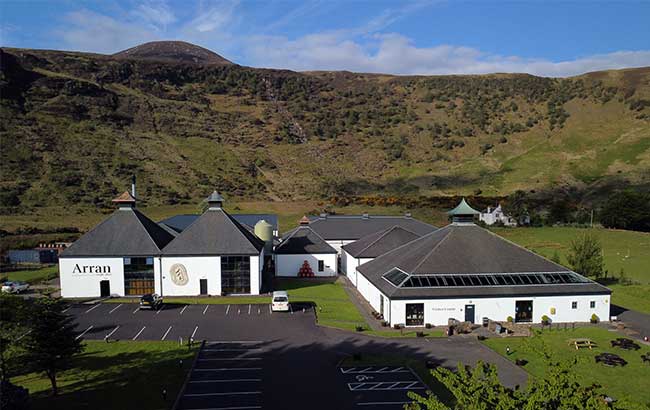 Remote location
The distillery, based on an island off the west coast of Scotland, also faced an additional challenge thanks to its remote location.
"Getting contractors on and off the island was a fairly big issue," Livingstone explains.
"They would find accommodation but then go to book ferries and there was no availability. Ferries are down to the reduced limited numbers allowed. All the businesses on the island are struggling because they rely on the ferries."
Getting stock such as full casks off the island has also "thrown up a lot of challenges", adds Livingstone, who notes that lorries are being booked up, which "potentially moves the bottling dates back". There have also been some additional transport charges, he adds.
Allen also notes that the company was unable to visit islands such as Islay and Orkney due to restrictions, which meant that the firm had to provide cost estimates for projects virtually. However, he notes that online meetings have been beneficial and helped to limit travel expenses.
Thomson of NFU Scotland notes that one major challenge for the malting industry is the new farms support system in Scotland, with farmers still waiting for details of what the future of agricultural support looks like.
The new system, which comes after the UK left the EU's Common Agricultural Policy (Cap), will take effect in 2024. Each UK nation has its own plans for the policy upon the removal of direct payments through the Cap.
"We have no idea what the budget will be or what we need to do for the support," Thomson explains. Future policy is expected to be underpinned by ambitious targets to reach net zero.
Kilchoman also felt the effects of Brexit, Wills notes, which caused "delays getting goods in, while the corks and capsules we import take a bit longer". He also cites additional costs and cardboard shortages, predominantly for cartons.
There's no shortage of investment being put into the industry. In 2018, plans for a £62 million (U$85m) global centre for barley research were given the green light. The site will be based at the James Hutton Institute's Invergowrie site near Dundee, Scotland.
The International Barley Hub seeks to secure the long‐term future of the barley sector by developing varieties and growing systems that can cope with future climate change, plus new uses for the crop. South says the hub will be important for the industry and will help to create new ways of growing barley, as well as improving sustainability.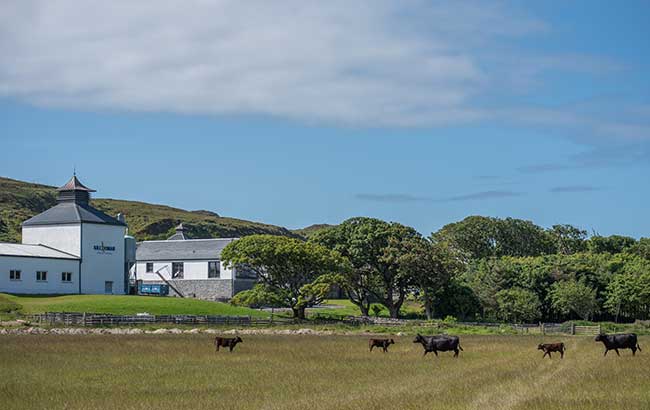 Key focus
Sustainability is a key focus for the Scotch industry, and the SWA has outlined a strategy that commits the sector to reaching net‐zero emissions in its operations by 2040.
The world's largest Scotch whisky distiller, Diageo, recently participated in a pilot project that reduced the carbon footprint of a glass whisky bottle by up to 90%. The pilot produced 173,000 Black & White bottles using 100% recycled glass – making the batch the most environmentally friendly bottle ever made for a Scotch brand.
Furthermore, in March 2021 plans were revealed for a green energy hub at the Port of Cromarty Firth in Scotland that could cut the environmental impact of Scotch makers Glenmorangie, Whyte & Mackay and Diageo.
So far it seems the impact of the pandemic on the Scotch industry has been short term, as consumer demand for whisky remains strong and producers across the supply chain, from grain to glass, continue to invest in the business for the long term.