What's on in October
October is packed full of unmissable occasions in the spirits industry, as hospitality comes roaring back to life this autumn. From a whisky show to a rum festival and The Spirits Business'  Wine & Spirits Show, we uncover the best events to attend throughout the month.
---
London Cocktail Week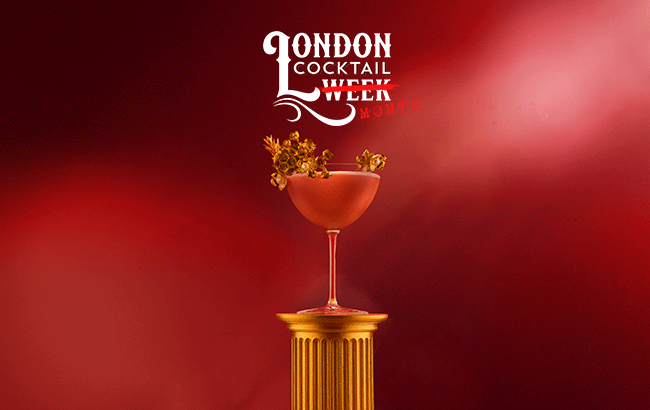 What: A month-long cocktail extravaganza
When: Throughout October
Where: London, UK
This year's cocktail festival will offer pop-up bars, including The Essence House in Covent Garden, and will focus events on individual venues throughout October.
The festival will offer £7 (US$9) cocktails at participating bars across London for those who buy the £15 (US$20) wristbands.
Click here for The Spirits Business' top picks of the festival's events.
---
The Bartenders Dialogues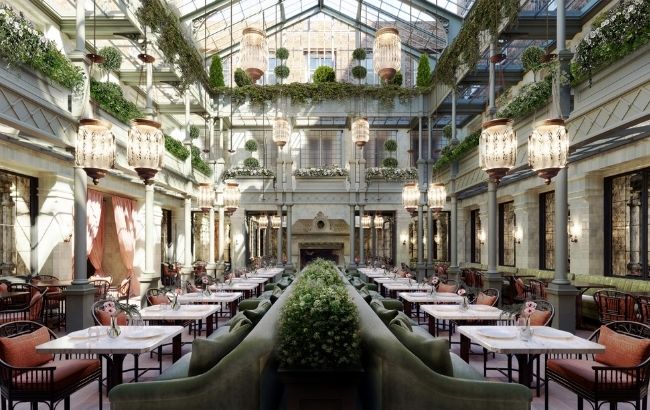 What: Wisdom from industry legends
When: Every Monday in October
Where: London, UK
Pietro Collina, bar director of The Nomad Hotel in London, has collaborated with hospitality service Healthy Hospo to present The Bartenders Dialogues.
The panel discussions will be held every Monday from 1pm-3pm BST during the month. Industry leaders will host talks, tackling topics such as longevity in hospitality, mental fitness and pursuing ambitions.
The first session will kick off on Monday 4 October, with guest speakers including bartender Alessandro Palazzi.
Each event is limited to 40 guest spaces, and those interested in attending can RSVP by emailing connie@bacchus.agency.
---
Alice in Wonderland cocktail experience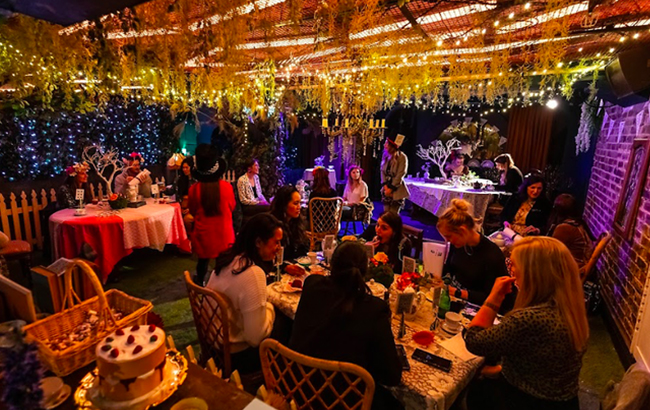 What: A journey through the looking glass
When: October
Where: New York City, US
The Alice: An Immersive Cocktail Experience is a 90-minute boozy event popping up in New York City, US, after launching in Denver, Pittsburgh and San Francisco.
Inspired by Lewis Carroll's Alice's Adventures in Wonderland, the theatrical extravaganza is based in a leafy garden setting at cocktail bar Pekarna NYC.
For a chance to party with the Mad Hatter on the Upper West Side, tickets cost US$47 per person and include two bespoke cocktails and 'Eat Me' cake.
---
Whisky Show
What: A dram lover's dream
When: 1-3 October
Where: London, UK
Specialist drinks retailer The Whisky Exchange is bringing its Whisky Show back to Old Billingsgate market hall in the heart of London.
This year's theme is 'A Journey Through Flavour', and The Whisky Exchange has unveiled four single cask bottlings for the show.
Masterclasses, guest talks, and exhibitions will be on offer for visitors, including a flavour zone where attendees can discover terroir by looking at mezcal, finishing and maturation from different styles of spirits.
While the in-person event takes place across the weekend, organisers have also set up nine days of live sessions for a virtual whisky extravaganza, running from 1-9 October.
---
Swift on Tour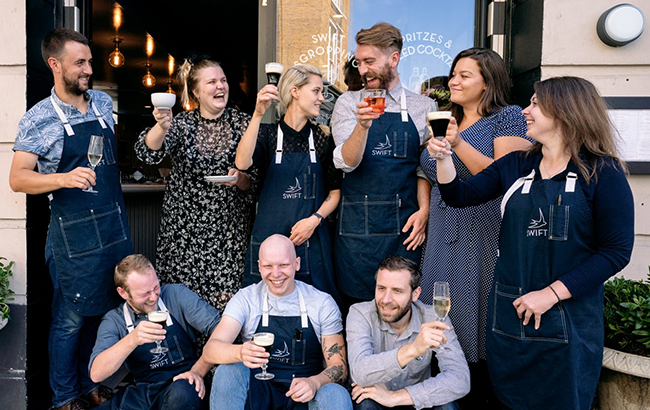 What: A Soho bar hits the road
When: 10, 17 and 24 October
Where: UK cities
London cocktail bar Swift is taking over three UK bars to showcase its apéritif-style cocktail menu and deliver cocktails including its iconic Irish Coffee. The tour is part of the Staycation series, and takes places in different cities across the nation.
The events kicks off on 10 October in Edinburgh, Scotland, at pop-up bar Nauticus. The second stop will be on 17 October at Present company, in Liverpool, before finishing up in Sheffield bar Public on 24 October.
---
Bar Convent Berlin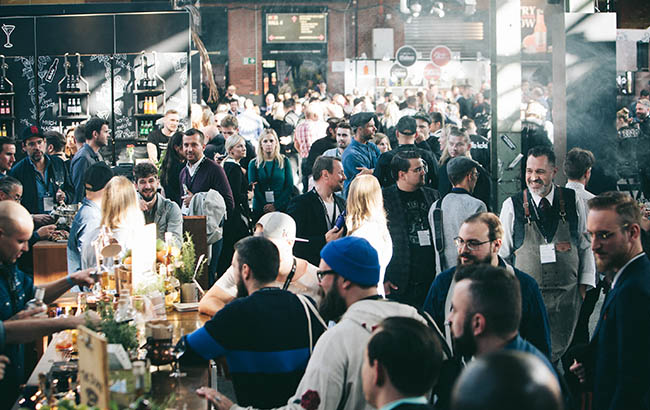 What: A spirited on-trade gathering
When: 11-13 October
Where: Berlin, Germany
In October, on-trade show Bar Convent Berlin returns in person for a weekend. Located in halls 18 and 20 and the Palais at Berlin Expo Center City, the event will be welcoming exhibitors from 22 countries.
Companies confirmed for the show include Beam Suntory, Team Spirit, Diageo, and Fluère Drinks.
Tickets for the trade show are available online at barconvent.com. Only those who have recovered, been vaccinated or tested negative for Covid-19 will be admitted to the show.
---
Rum Fest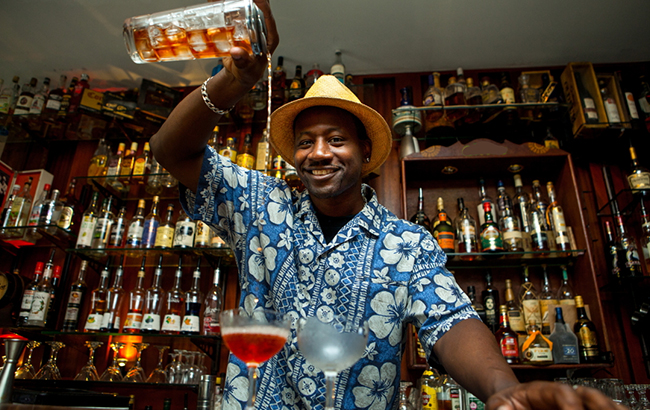 What: Three rum-packed days
When: 15-17 October
Where: London, UK
Rum Fest, founded by rum expert Ian Burrell, will be taking place in person after running in a mostly virtual format last year.
During the three-day show, organisers of Rum Fest expect to welcome more than 3,000 people at the ILEC Conference Centre in west London.
The first day on Friday 15 October is exclusive to those within the trade, offering samples of new and rare rums, networking and the chance to attend educational talks. The next day is consumer-focused, with visitors able to watch demonstrations, tastings and talks from distillers and blenders, as well as live music, dancing and food.
On 17 October, the festival will present its first Spiced Rum Show.
---
The Wine & Spirits Show
What: SB's must-attend spirits event
When: 15-17 October
Where: London, UK
Also kicking off on 15 October is annual trade fair The Wine & Spirits Show, returning with a jam-packed, three-day schedule. The three-day event event will take place in Chelsea's Old Town Hall, hosted by both The Spirits Business and its sister title, the drinks business.
Producers spanning wine, beer and spirits will be exhibiting some of their best products across the weekend. Exhibitors will include top award-winning bottlings from The Global Spirits Masters series.
---
Martin Miller's Gin x Affordable Art Fair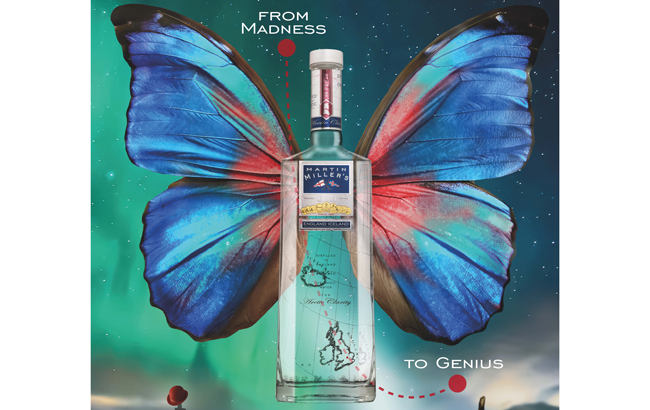 What: Art meets cocktails
When: 21-24 October
Where: London, UK
Gin brand Martin Miller's is sponsoring the Affordable Art Fair, which will run for four days in Battersea, London.
The collaboration includes an art installation that reflects on isolation during the pandemic, with Martin Miller's having hired two artists to create the experiential initiative.
The brand will also host two pop-up bar spaces at the fair, serving its Bubble Bramble cocktail.
---
TFWA World Exhibition & Conference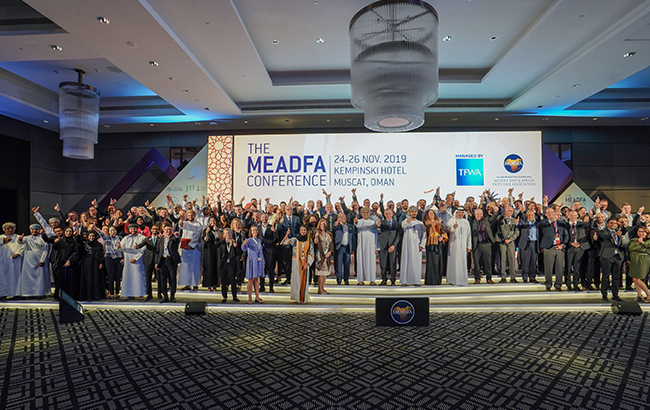 What: A meeting of the travel retail minds
When: 24-28 October
Where: Cannes, France
The TFWA World Exhibition & Conference will return to the Palais des Festivals convention centre in Cannes, France.
After a two-year hiatus, the event will offer networking, exhibition halls, and the chance to enjoy a drink at the TFWA lounge. Jane Sun, CEO of Trip.com Group, will also share her thoughts on the return to travel in China and future expectations of Chinese travellers.
The exhibition and conference will be live-streamed on the TFWA 365 digital platform for those unable to travel to Cannes.