TFWA promises 'health-aware' show
By Melita Kiely
The Tax Free World Association (TFWA) is making its final preparations to ensure a 'health-aware, business-focused' event next month.
The TFWA World Exhibition & Conference will return to the Palais des Festivals convention centre in Cannes, France, from 24-28 October. It will follow a two-year hiatus because of the Covid-19 pandemic.
Face masks will be mandatory for all attendees during show days, and hand sanitiser will be available throughout the venue. There will also be a 24-hour medical concierge service at the venue, with specialist medical teams available to support any guests feeling unwell.
Jaya Singh, TFWA president, said: "Excitement around TFWA World Exhibition & Conference continues to build, and we're now working on the final finishing touches to enable our industry to meet physically after such a long time apart.
"As ever, our conference features an impressive line-up of highly-regarded industry figures and market experts, whose knowledge and expertise will prove vital as we plan for a brighter future ahead.
"There will also be many chances for delegates to re-engage and reconnect with colleagues during the show, whether this be in the exhibition halls, through our TFWA 365 platform, or relaxing over a drink at the TFWA Lounge.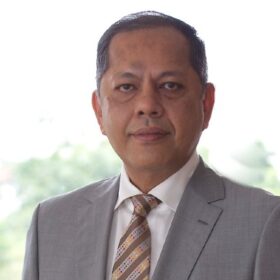 "Networking and face-to-face interaction are at the heart of our industry, and I for one am looking forward to personally meeting you all in Cannes."
While the traditional social gathering on the Sunday evening will not take place this year, TFWA said it would provide 'many opportunities' for delegates to network throughout the event.
After an introduction from Singh, Jane Sun, CEO of Trip.com Group will share her thoughts on the return to travel in China and future expectations of Chinese travellers.
Other speakers will include DFS Group CEO Benjamin Vuchot, International Air Transport Association (IATA) vice-president Europe Rafael Schvartzman, and Imagen Insights co-founder Jay Richards.
The 2021 conference will be live-streamed on the TFWA 365 digital platform for those unable to travel to Cannes.
More than 200 exhibitors are due to attend the event, including around 70 brands from the drinks trade.