Bar Convent Berlin to host 200 exhibitors
By Melita Kiely
On-trade show Bar Convent Berlin (BCB) will welcome exhibitors from 22 countries when it returns in person next month.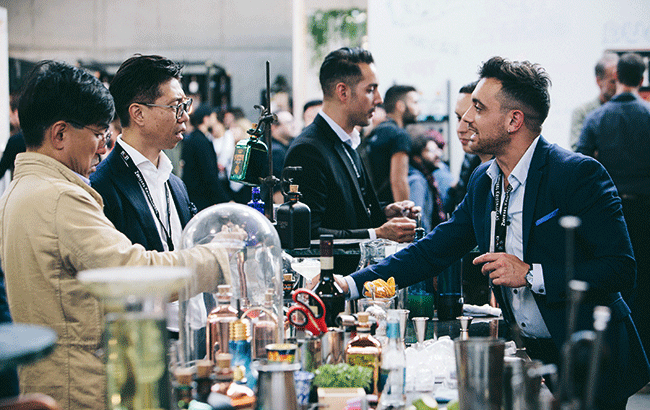 BCB will take place from 11 to 13 October at the Berlin Expo Center City for the first time, with a new 'City Life Spirits' concept.
The event will feature around 200 exhibitors hailing from Canada, Columbia, Spain, Japan, Italy, the UK, Lithuania and Sweden.
Companies confirmed for the show include Beam Suntory, team Spirit, Diageo, Fluère Drinks, Three Cents and Maison Ferrand, to name a few.
Petra Lassahn, BCB director, said: "The event has always been notable for its sense of community, and naturally this will be as strong as ever at its new venue – even during the pandemic.
"We will continue to be an authentic and international event focused on premium segments and professional development."
BCB will be occupying halls 18 and 20, and the Palais at Berlin Expo Center City.
Furthermore, BCB will be taking its 'City Life Spirits' theme across the German capital, with side events planned throughout the show.
For example, Berlin venue Provocateur will be collaborating with Maison Ferrand on two guest shifts, while Velvet will focus on urban gardening.
Tickets for the trade show are available online at barconvent.com. Due to the challenges of Covid-19, BCB is offering ticket holders to bring a colleague for free – a first in the event's history.
Only those who have recovered, been vaccinated or tested negative for Covid-19 will be admitted to the show.
An in-depth preview of BCB will be published online next week, and in the October 2021 edition of The Spirits Business magazine.