Pernod Ricard sees 'significant opportunities' in high-end gin
By Kate Malczewski
Beefeater owner Pernod Ricard saw its gin sales grow by 4% in fiscal 2021, and aims to boost the category with a 'firm' emphasis on the super-premium-and-above segment.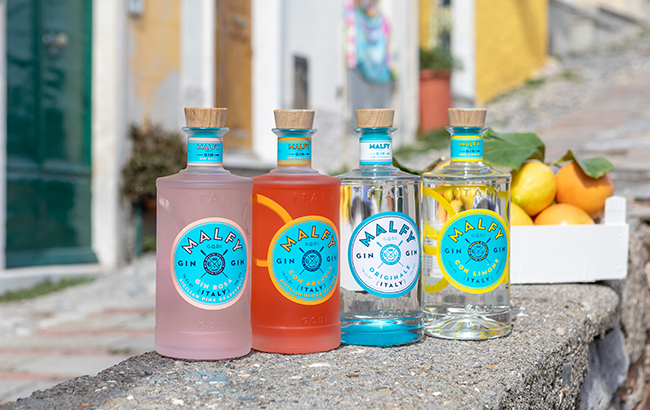 Pernod Ricard's gin portfolio, which includes brands such as Plymouth, Beefeater, Malfy, Ki No Bi and Monkey 47, is managed through its standalone business The Gin Hub.
The single-digit growth of the French firm's gin stable in fiscal 2021 was boosted by a 104% surge in sales in the fourth quarter of the year, and the business plans to bolster these numbers by continuing to build its super-premium-and-above offering.
Speaking at Pernod Ricard UK's full-year results briefing last week, The Gin Hub managing director Louise Ryan said: "For a long time now, we firmly placed a focus on the upper echelons of gin with the super-premium-plus segment, where we believe there are significant opportunities for growth."
Indeed, Pernod Ricard has made a number of investments in super-premium-and-above gin over the past few years, acquiring Italian brand Malfy in June 2019 and gaining a stake in Ki No Bi producer the Kyoto Distillery in March 2020, followed shortly after by the purchase of German gin Monkey 47.
Acquired brand updates
Ryan said that in the two years since Pernod acquired Malfy, the brand's sales have more than doubled – a feat that Ryan called "a tremendous success".
"From a market perspective, it's climbed the ranks of super-premium gin from number 17 to now number five in that short period of time, as per the latest IWSR data," she noted. "Whilst it's been a great success to date, we still believe that this is just the early stages and that there's a lot more headroom for growth."
As for Ki No Bi, Ryan said that the immediate goal for the brand has been to transition distribution from third-party distributors to Pernod Ricard affiliates. "We now have more than 30 Pernod Ricard market companies distributing Ki No Bi across the globe. So it's really only a matter of time before we start to see this brand benefit from Pernod Ricard's great route to market capabilities," she commented.
Meanwhile, the Monkey 47 brand managed to deliver growth despite its heavy reliance on the on-trade, with net sales climbing by 5%. The brand posted "very strong" performances in the US and Asia, Ryan said, and the firm is "very optimistic about the prospects for recovery here".
Last week, Pernod Ricard invested in yet another juniper spirit when it gained a minority stake in Sovereign Brands, maker of McQueen and the Violet Fog gin.
For more on super-premium-plus gin acquisitions, read our analysis of the biggest buyouts in the space.