The big players investing in super-premium-plus gin
By Nicola Carruthers
Gin startups have been one of the spirits industry's recent success stories, but many are now being targeted for acquisition by the big players. SB finds out why these buyouts could be a good move for both parties.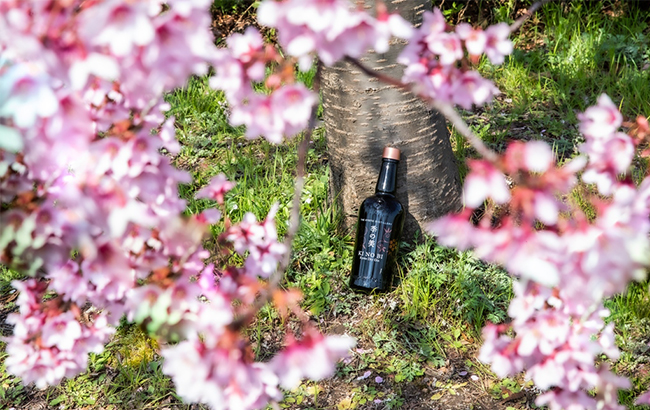 *This feature was originally published in the July 2020 issue of The Spirits Business
A number of leading firms have turned heads with acquisition activity in the gin category over the past few years, most notably splashing the cash on super‐premium and ultra‐premium brands.
"This is the segment that has been driving the gin category, as opposed to Scotch or Cognac. It is a rather inexpensive spirit to produce because it requires no ageing, so margins are high," explains Jose Luis Hermoso, research director at IWSR Drinks Market Analysis. "The fact that multinationals invest in acquiring niche brands in the super‐premium price segment shows the dynamism of the gin category in the past few years and at very profitable, high‐margin, prices. It is a clear sign that gin still has appeal and room for development."
According to figures from IWSR Drinks Market Analysis, global gin volume grew by 6.1% and by 10.7% in value in 2019. The gin category was the second fastest‐growing spirits segment in 2019 after non‐alcoholic 'spirits'. The premium‐and‐above gin category increased its volume by 17.2% last year, while value rose by 18.7%.
One of the first major gin acquisitions over the past five years was Beam Suntory's purchase of a controlling stake in London‐ based distiller Sipsmith in December 2016. The deal enabled the latter to grow internationally and develop a wider distribution network. The group's work behind the brand appears to have paid off – from January 2019 to June 2019, sales of Sipsmith grew by double digits.
In 2017, Italian drinks firm Campari Group acquired Bulldog Gin for US$58.4 million. The brand was the fastest‐growing premium gin in the world in 2016, but its growth appears to have slowed. According to the company's 2019 full‐year financial results, Bulldog reported a net sales loss of 3.4%.
Meanwhile, the past year has seen French firm Pernod Ricard invest in a number of super‐premium and ultra‐premium brands. In June 2019, the group acquired Italian super‐premium gin Malfy from New York's Biggar & Leith. Then in March 2020, the firm made a "significant investment" in Japan's Kyoto Distillery, the producer of ultra‐premium gin Ki No Bi, followed by the buyout of ultra‐premium German brand Monkey 47.
The group's initial purchase of a majority stake in Monkey 47 in 2016 filled a gap in Pernod Ricard's portfolio for an ultra‐premium gin, says Louise Ryan, managing director of Pernod Ricard's standalone business, The Gin Hub. The acquisitions are part of the French company's Transform and Accelerate plan. "We knew we needed to transform our portfolio of brands if we were going to accelerate in premium‐plus gin," Ryan explains. "One brand could only take us so far so it would make sense if we had a portfolio."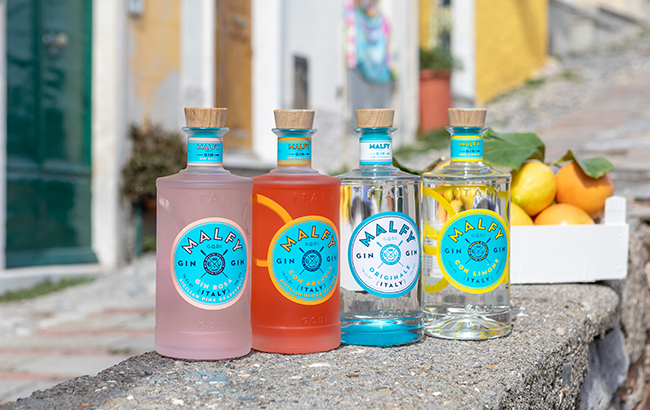 FLAVOURED GIN BOOM
That acquisition journey began with Malfy, Ryan says, which came under the group's radar because it was "already very well established in 20 markets, had a super‐ premium price point and very good geographical distribution". The brand also taps into the flavoured gin boom. Ryan says the group can piggyback on the brand's Italian heritage and the way it encompasses la dolce vita, which is "very well established internationally".
Growing consumer interest in Japanese spirits also led to Pernod Ricard's deal with The Kyoto Distillery. Ryan says of the investment: "Ki No Bi was really a pioneer in Japanese gin and it was doing incredibly well in the world's best bars." Ki No Bi is now part of The Gin Hub, sitting alongside the likes of Beefeater, Plymouth, Malfy and Monkey 47. Pernod Ricard hopes that along with Monkey 47, Ki No Bi will "optimise the growth opportunity" in the ultra‐premium gin sector.
Marcin Miller, co‐founder of Kyoto Distillery, Japan's first dedicated gin distillery, says the business was "approached by several other significant companies since launch". However, the firm eventually realised it needed the support and experience of a major distribution partner. Miller says Pernod Ricard's "track record in ultra‐premium gin and the company's excellent record of working with entrepreneurs stood out".
As part of the investment, Pernod Ricard will build a "state‐of‐the‐art" distillery in the heart of Kyoto, and is on the hunt for the right site. "We have plenty of capacity in the short term," Ryan adds. "It's a work in progress". Miller says the current distillery is "small and relatively cramped. "We felt that we would benefit from greater financial resources and the expertise required to build a new distillery," he explains.
Miller hopes to build a "destination distillery specifically designed to accommodate 'konwa' – the attainment of harmony through blending – which is the name we gave the proprietary production process we use for Ki No Bi". There is no date set for the opening of the new distillery, Miller says, "but the time frame is two to three years from now". The current distillery is also "not ideal for welcoming visitors" says Miller, which led to the opening of its first brand home in Kyoto last month, called The House of Ki No Bi.
Ryan says there will be innovation to come from Monkey 47, which celebrates its 10th anniversary this year. In terms of strategy, Ryan says Pernod Ricard will look for brands that "complement the existing portfolio" and that are "aligned to consumer trends".
Meanwhile, Spain's Zamora Company, producer of Licor 43 liqueur, made its first foray into gin when it bought a majority stake in super‐premium brand Martin Miller's in January 2018. Zamora had held the distribution rights for Martin Miller's in Spain since 2010. "We saw the gin renaissance quickly reaching new heights in Spain at the time and when we saw the success of gin, and Martin Miller's Gin in particular, outside of Spain, the global opportunity in this category became apparent at an early stage," says Jacob Ehrenkrona, chief executive officer of Martin Miller's. He says Martin Miller's has "plenty of untapped potential on a global level that can be fully maximised with the support of the global Zamora platform".
The brand celebrates its 20th anniversary this year, and Zamora plans to roll out a new "brand world" for Martin Miller's. But Bob Eastham, the brand's global sales and marketing director, says its plans were hampered by the "lockdowns and the downfall in business in all of our key markets". Following the release of the seasonal limited edition Summerful gin in May 2020, Martin Miller's will launch a winter seasonal variant this year.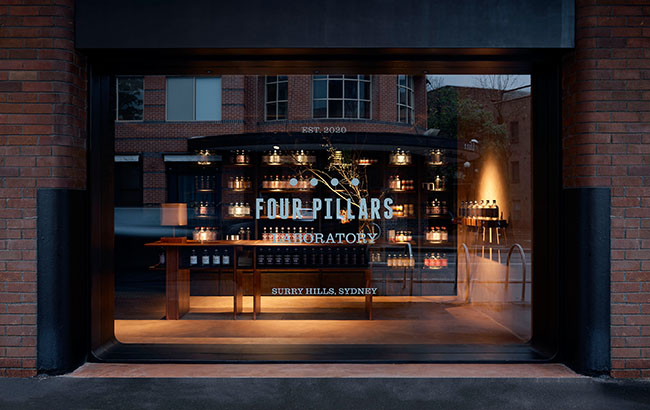 Staying close to home was key for Australian gin brand Four Pillars, which sold a 50% stake in its business to Australasian food and drink company Lion in March 2019. After receiving a few "casual emails" from a number of spirits companies, Four Pillars co‐founder Stuart Gregor says the group liked the idea that Lion had its headquarters in Sydney. While Lion's parent company, Japanese drinks giant Kirin, also owns the Four Roses Distillery in Kentucky, US, Gregor says the firm was keen on the idea that it would be Lion's "first big play in spirits".
Gregor, along with fellow founders Cameron Mackenzie and Matt Jones, have global ambitions for Four Pillars. The investment has "taken some pressure off on cash" says Gregor, and provided the brand with capital to establish a presence in Sydney. Last month, the producer opened its Four Pillars Laboratory in Surry Hills, Sydney, which features a bar, a lab and a retail space.
Now that the new brand home is open, Gregor says the focus will be on investing in its distillery in Healesville, which will "hopefully start this year". After buying the plot of land next door to its current distillery, Gregor hopes to increase its production capacity, hospitality space, parking and bottling capacity. The site is "at capacity all the time" and is on track to have 100,000 visitors this year, he says. Over the next three years, Gregor hopes to double production.
Another acquisition that attracted the attention of the drinks world was Brown‐ Forman's purchase of Fords Gin maker The 86 Company in June 2019. The firm, which was launched in 2012 by Simon Ford, Jason Kosmos and Dushan Zaric, also makes Aylesbury Duck Vodka, Caña Brava rum and Tequila Cabeza.
MODERN TWIST
Maureen Brekka, senior vice‐president and managing director of Brown‐Forman's global emerging brands division, said the company was looking at a number of gin brands. However, Fords Gin was attractive to the firm due to it being "one of the fastest‐growing in the US" and a "well‐credentialed London dry with a modern twist" with a popular bartender following.
When the opportunity to sell the firm came along, Ford said it was the right time. "What I realised after eight years of doing this on my own was that it was very restrictive," explains Ford. "I had grand plans for Fords from day one, but the reality of being an entrepreneur is you're never going to be able to bring those plans to life. I never got my heels into marketing Fords the way I wanted to when it was just us."
Now, as managing director of the brand, Ford is planning to put a focus on education and is creating an updated education programme, as well as building the brand's pairing with oysters and Martinis. Fords Gin has also created a campaign, 'I'm going home to make a cocktail', which will encourage consumers to enjoy the brand in different ways. Fords Gin is still a young brand, says Ford. "Our strategy is to consistently try to introduce it to the world. Line extensions isn't really part of the strategy. However, having fun with our recipe and gin is."
Fords Gin released its first new product last year, Officer's Reserve, a 54.5% ABV gin rested for three weeks in Amontillado Sherry casks. The brand will also launch a limited edition sloe gin this year.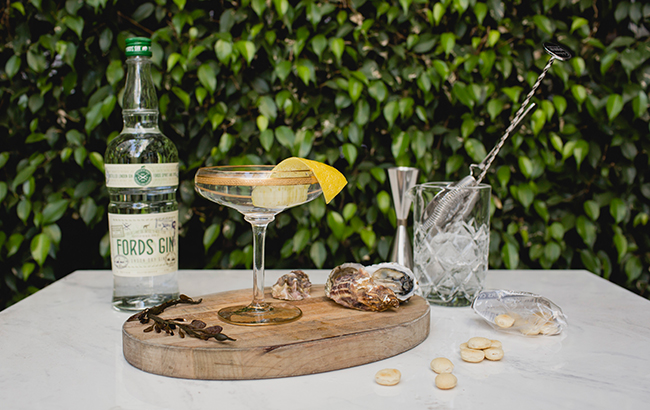 Like Fords, The Gin Hub's Ryan says Malfy is "still in its infancy" from a consumer point of view. She says: "In the short‐term we'll be capitalising on the brand equity that's already there. We'll look to do that with the existing range, which has a lot of opportunity and headroom for further growth. Innovation will have a role to play."
It was innovation that attracted White Claw Hard Seltzer owner Mark Anthony Brands (MAB) to buy the remaining 60% stake in Irish gin and whiskey maker Glendalough Distillery last December. MAB snapped up a 40% stake in Glendalough in August 2016. Glendalough claims to be the only distillery in the world that employs full‐time foragers, enabling its team to distil using fresh wild plants every day.
Enda O'Sullivan, vice‐president of spirits at MAB, cites a number of reasons why Glendalough was acquired: "Good high‐quality liquid story, innovation, international growth potential of the gin category, particularly in North America, and its brand positioning. Glendalough gives Mark Anthony access to two very high‐growth categories within premium spirits: Irish whiskey and gin. Super‐premium gin continues to be very dynamic. If you look at North America, the growth is really strong."
O'Sullivan says the company hopes to "take it to the next level with investment", with a focus on North America. He says: "We have some important strategic distribution partners to bring Glendalough to more countries. Glendalough is in just shy of 40 countries. We want to build on that and build its presence in Ireland and Eastern Europe." The brand also released its pink gin, Glendalough Rose, in the US last summer.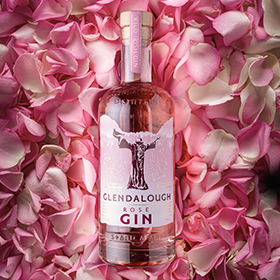 NEW ENTRANTS
While the gin sector continues to welcome new entrants, IWSR's Hermoso believes the preference, at least for major players with distribution muscle, will continue to be on buying established brands that have a distinct selling point rather than starting from scratch with a new creation. He says: "The gin market is very crowded, and it's not easy to create a new brand with a new identity, concept, and ingredients that make it unique and a story to sell. It's easier for a firm to acquire a gin, especially considering the vast number of innovative gin brands in the market. Instead of recreating the wheel, many companies would rather acquire a brand that's trending regionally and increase its distribution."
The Gin Hub's Ryan hasn't ruled out further acquisitions for Pernod Ricard. She says: "In line with Transform and Accelerate, we will always continue to manage our portfolio of brands. We'll evaluate opportunities as and when they arise." When it comes to the criteria, Ryan says the company will look for "unique" brands that can't be easily copied and have a story to tell.
Brekka says Brown‐Forman has "aggressive expectations" for Fords Gin. And, like Pernod Ricard, Brekka says the firm is open to further gin acquisitions. "There are also additional attractive brands that could help us penetrate other occasions, markets or different price segments," she adds.
Meanwhile, Zamora Company's Eastham says the firm has "no current plans to acquire or widen the portfolio with another brand".
Four Pillars' Gregor says there are "probably a few companies that are short of gin brands" and will "make market‐specific acquisitions". However, he warns that in the current climate of Covid‐19 the big firms are "also suffering financially". He adds: "It's probably not a great time to buy or sell right now. That will probably change next year."